Chicago P.D.'s Jesse Lee Soffer Teases High Stakes For Season 9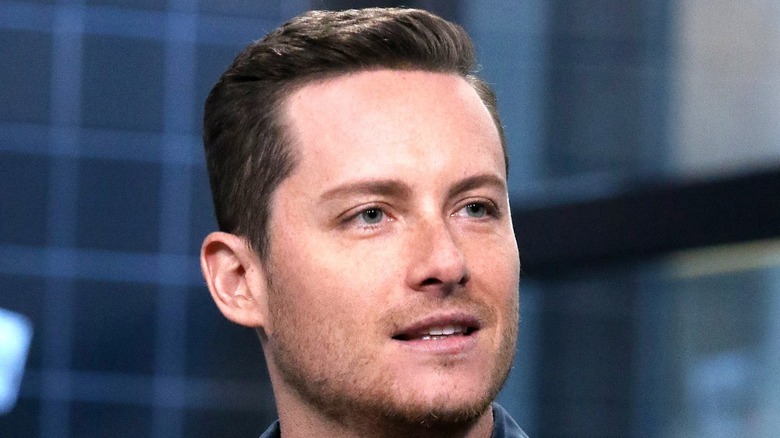 Jim Spellman/Getty Images
The wait is finally over for fans of NBC's ever-expanding "One Chicago" multiverse, as all three currently airing shows return tonight to kick off their new seasons. After viewers catch up with the frontline workers on the Season 7 premiere of "Chicago Med" and the heroes of "Chicago Fire" (which is entering its tenth season), the night will be capped off by the Season 9 premiere of "Chicago P.D." — and word is already leaking out that the new season will be a doozy.
This shouldn't be a surprise to fans who have been waiting for answers after the action-packed Season 8 finale, which ended with fan-favorite Kim Burgess (Marina Squerciati) fighting for her life after sustaining multiple gunshot wounds. While it seems a safe bet that she will survive — after all, Burgess is the most beloved character on the show — questions still surround other members of the Intelligence unit at the heart of the show.
The search for Burgess consumed the "Chicago P.D." endgame last season. While Atwater (Laroyce Hawkins) and Halstead (Jesse Lee Soffer) went by the book and ended up finding Burgess in the nick of time, Voight (Jason Beghe) went off the rails after he located Roy Walton (Michael Maize), the criminal mastermind who shot Burgess (and who murdered Miller's son). As Voight brutally beat Walton, Upton (Tracy Spiradakos) interrupted and talked her boss and mentor out of killing him — only to end up shooting Walton herself after he grabbed Voight's gun. A distraught Upton went home, where she sprang the season's last surprise cliffhanger, asking Halstead to marry her.
Halstead may start putting all the pieces together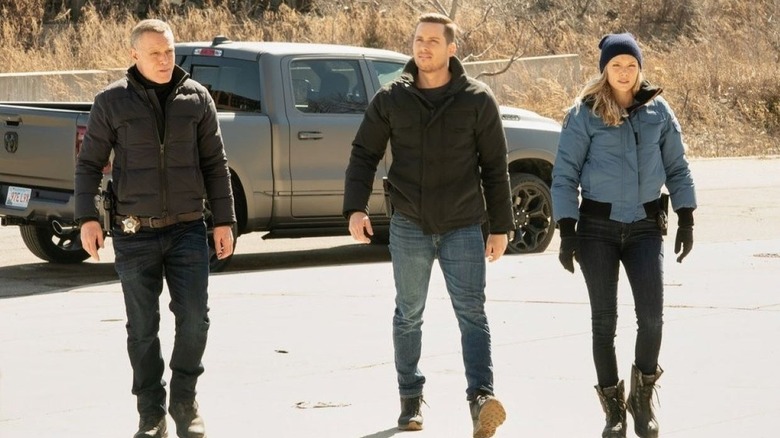 NBC Universal
As the new season of "Chicago P.D." begins, Upton and Voight are the only ones who know that Walton was found and killed, and Voight wants to keep it that way. Meanwhile, fans are up in the air about Halstead's response to her proposal, and how he'll react when he discovers the secret she now shares with Voight. It's a little more intense than Halstead's other big, ongoing mystery in the Chicago-verse, and actor Jesse Lee Soffer told Us Weekly that fans are in for a wild ride.
"The whole team is trying to find the killer," Soffer said. "Little do we know, the killer has been found, so it's going to be a really fun one for the fans." As for the proposal, Soffer said, "They obviously love each other very much, and I think after what happens at the end of Season 8, she's reaching out for kind of the one stable thing, the one good thing ... But is the motivation also coming from a dark place too? Absolutely. So time will tell, we'll see — when does Jay find out about what happened? Does he connect the dots that this is why she asked him? There's a lot of things at play."
The actor hinted that "Eventually Jay does start to put it together," adding, "Jay's gone through his fair share of keeping secrets though and doing some shady things that he's kept from Voight, Haley, kept from the unit. So hopefully there's compassion in it, but maybe a rupture in the relationship? Who knows?" 
The answers will (hopefully) all be revealed as Season 9 of "Chicago P.D." unfolds.