The Chicago Med Season 7 Episode 6 Scene Fans Couldn't Help But Love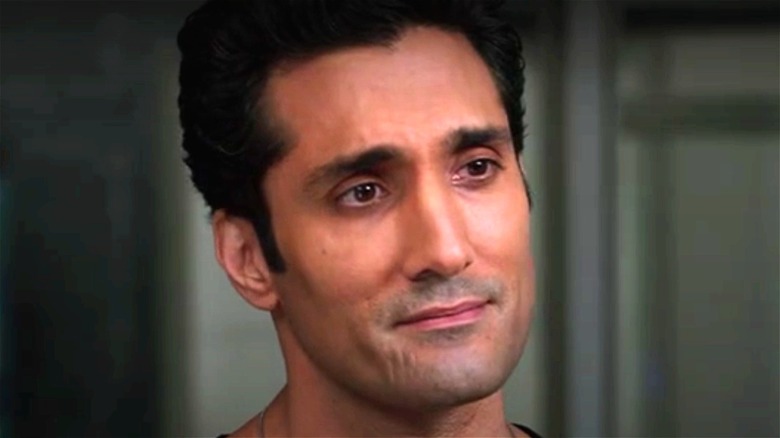 NBC/Hulu
Contains spoilers for "Chicago Med" Season 7, Episode 6: "When You're A Hammer Everything's A Nail"
The newest season of "Chicago Med" continues to live up to the expectations of the "One Chicago" franchise by creating a careful balance between the hectic work life and various personal issues of the nurses and doctors at the Gaffney Chicago Medical Center. The sixth episode of "Chicago Med" Season 7 is called "When You're A Hammer Everything's A Nail," and it highlights one of the new stars who recently arrived in the show. 
Dr. Pamela Blake (portrayed by "Suits" star Sarah Rafferty) was originally assumed to be a simple one-and-done role, but has since become a recurring character — and if the new episode is any indication, the strong-willed transplant surgeon has all the makings of a new fan favorite. Let's take a look at the "Chicago Med" season 7 episode 6 scene fans couldn't help but love. 
Fans are loving Dr. Blake's lecture to Dr. Marcel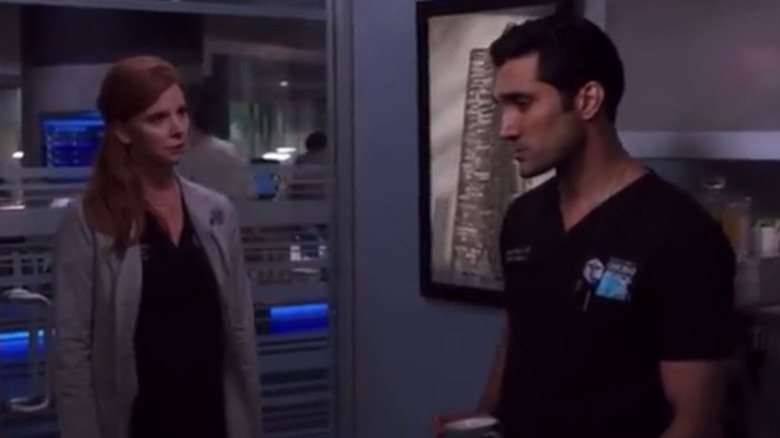 NBC/Hulu
The "Chicago Med" Season 7, Episode 6 scene fans are loving isn't, curiously enough, a heart-meltingly sweet interaction between any of the characters. Instead, viewers are enjoying the conversation between Dr. Crockett Marcel (Dominic Rains) and Dr. Pamela Blake, regarding the ethics of organ transplants. When Dr. Marcel expresses concern about his earlier actions tracking down a John Doe's relatives in order to potentially gain access to the doomed patient's organs, the esteemed transplant surgeon Dr. Blake quickly gives him the mother of all reality checks. 
"Your patient had no chance of recovery," she snaps. "And now, thanks to his cousin, both you and the hospital are relieved of any ethical concerns regarding his end-of-life decision-making. More importantly, someone in Milwaukee gets a chance to extend their life. What's the problem?" When Dr. Marcel expresses further concerns, she delivers the finishing blow. "Crockett, it's a sad fact that in this business, only 7 percent of transplants come from living donors. For someone to live, someone else has to die. If you can't handle that, then maybe you weren't cut out for transplant surgery after all."  
As a tweet by fan account @SarahRSource and its multiple quote retweets show, fans are loving this stern professional lecture from Dr. Blake. Some highlight the quotable "For someone to live, someone else has to die" line, while others simply admire her sheer intensity.