The Suits Alum That Is Joining Chicago Med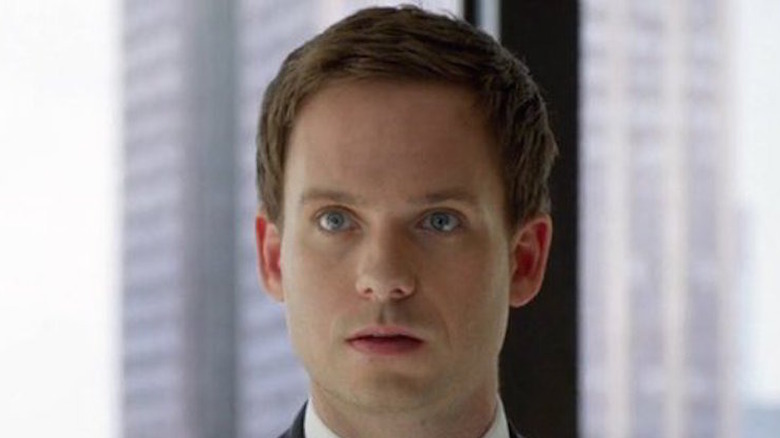 USA Network
"Suits," the legal drama from USA Network that ran for most of the 2010s, focused on the lives of people in a New York City Law firm that hired talented associate Mike Ross (Patrick J. Adams) even though he never attended Harvard Law School like he said he did. It became "must-see" lawyer-based TV when it was on, and is also famous as the show that Meghan Markle was starring on when she met Prince Harry (via Cinemablend). 
Both Markle and Adams ended up leaving the series before the show ended, with producers giving their characters a happily-ever-after ending and moving them out to Seattle. The show continued for another couple of seasons, though, with stars like Gabriel Macht pulling narrative weight as hotshot attorney Harvey Specter, and additions like Katherine Heigl as Samantha Wheeler.
With "Suits" having now been off the air for more than two years, its stars have definitely moved on. One of them, though, has only been seen on one other television show since the acclaimed drama's last episode aired in September 2019. Sarah Rafferty, who plays Harvey's best friend, confidante, and eventual wife Donna Paulson, is returning to television in "Chicago Med."
Sarah Rafferty stars on next week's Chicago Med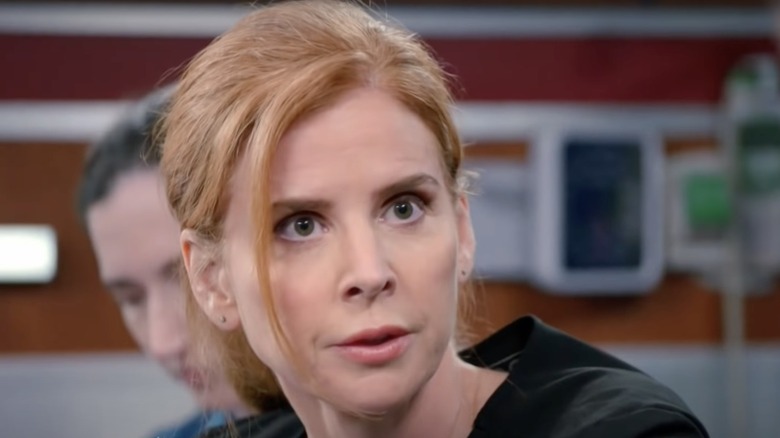 NBC
In "Suits," Donna Paulson is Harvey Specter's former secretary and best friend, although she works for Louis Litt for a while and eventually becomes the chief operating officer of Pearson Specter Litt. She and Harvey were married in the Season 9 finale. Since that show ended in 2019, though, Rafferty hasn't been seen in much. 
She had a recurring gig on Season 16 of "Grey's Anatomy" playing Suzanne Britland, a widowed patient who fails to recover from an appendectomy. Now, however, Rafferty is returning to television for Season 7 of "Chicago Med," in an episode called "Change Is a Tough Pill to Swallow" (via CinemaBlend). A promotional teaser for the episode that aired at the end of a recent episode indicates that Rafferty will play a surgeon whose daughter has been in an accident and needs an operation. Crockett (Dominic Rains) doesn't want to give her the case, but she's adamant about taking over the case, even with Sharon Goodwin (Epatha Merkerson) standing there telling her it's a breach of ethics. 
At this time, NBC has not announced that Rafferty is joining the cast, so this appears to be a one-off appearance on the show for her (via FanSided). Rafferty's episode will air Wednesday, October 20 at 8 p.m. Eastern.