Why Some Fans Think NCIS Will Be Alright After Mark Harmon's Departure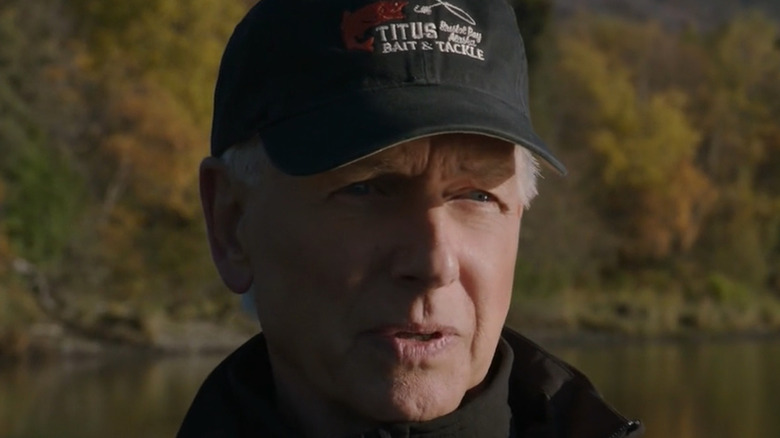 CBS
"NCIS" shocked viewers in Season 19, Episode 4 when NCIS Special Agent Leroy Jethro Gibbs (Mark Harmon) stayed behind in Alaska, leaving fellow NCIS Special Agent and protege Timothy McGee (Sean Murray) to return to Washington, D.C., alone. While Harmon's name still appears twice in the opening credits (once as a producer and another time as a credited actor), reports indicate that he is not currently scheduled to reappear onscreen anytime soon (via The Hollywood Reporter).
Gibbs' departure from the team is only the latest in a series of cast changes for the long-running CBS police procedural. At the end of Season 18, Eleanor "Ellie" Bishop left the team abruptly and was replaced by NCIS Special Agent Jessica Knight (Katrina Law). Additionally, Season 19 saw Gary Cole added to the cast in the role of FBI Agent Alden Park, who now serves as the team leader at NCIS. 
Because "NCIS" has been on the air for nearly two decades at this point, it shouldn't be surprising that a number of cast members have come and gone, but Gibbs' absence is sure to mark the end of an era. Prior to his exit, Harmon was unquestionably the face of the series. And with that in mind, two recent posts on the NCIS subreddit explored how fans of the series are responding to episodes without Gibbs.
Fans think the writing is key, no matter which characters leave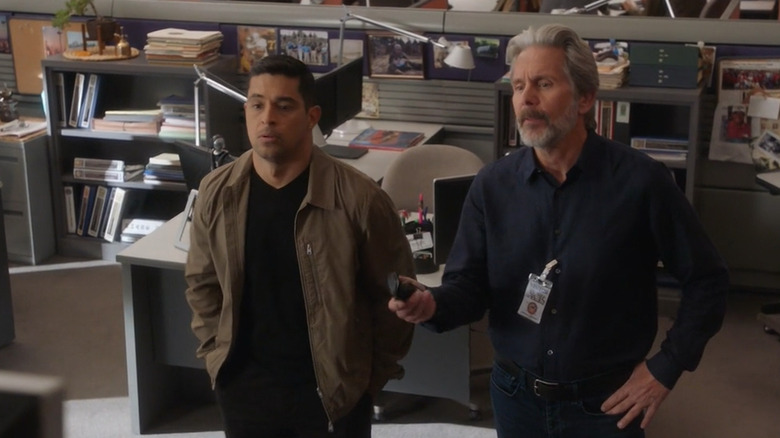 CBS
Somewhat surprisingly, a number of posts on Reddit suggest that some fans of "NCIS" were happy to see Gibbs leave the series. u/DrWood62 made a post to the NCIS subreddit, admitting, "I'm dealing with the change... but I think it will be OK." In response, u/sparkplug_23 noted, "For me, Gibbs story was just run dry. I am glad he left, though [he] will be missed." Other comments on this post were largely supportive of the change. One comment by u/dimesdan read, "As much as I liked him, Gibbs is/was well past his prime..."
Three days after u/DrWood62's post, u/Middle-Leader-2293 made another post to the same subreddit, titled "NCIS will be alright without Gibbs!" The post noted that while the user initially "had doubts that they could produce good episodes without him," the future of the series was really dependent on "the writers [coming] up with interesting crimes to solve." u/Ptazdba replied, "I agree. It's all in the hands of the writers." This comment is the highest-ranked on the post so far.
While most comments were optimistic about the future of the series, a handful of dissenters were also present in the comments. u/Jlx_27 opined that "NCIS is nearing the end. And that is OK." u/ThrowRA-NeedAFriend also commented that without the classic characters, "It's just not the same anymore."
Each post received numerous upvotes and made for popular points of discussion in the NCIS subreddit.