John Wick Spin-Off Ballerina May Have Found Its New Lead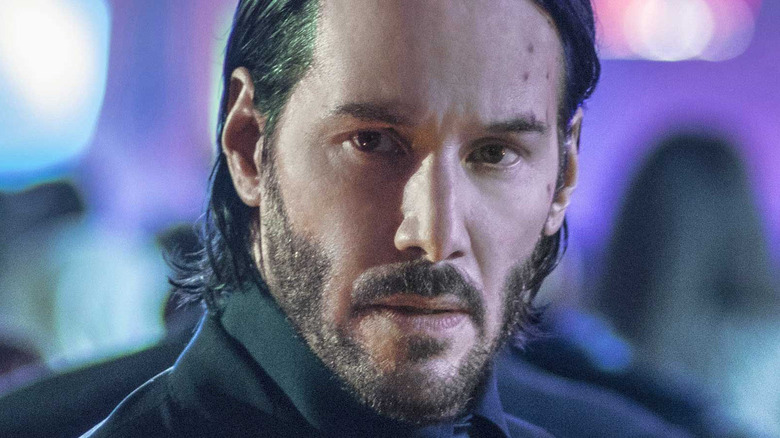 Tinseltown/Shutterstock
Lionsgate received a welcome surprise when it produced "John Wick." The revenge-thriller starred Keanu Reeves as a retired hitman forced back into the game after the murder of his dog and theft of an important gift left from his late wife. "John Wick" became a cult hit thanks to a refreshing take on action scenes and deep underworld settings of trained killers. By the time its sequels came out and cranked up the brutal fights and intriguing dark world of assassins, the film became recognized as something that completely changed action movies.
Fans are eagerly waiting on the arrival of "John Wick 4," mainly as the ending of "John Wick: Chapter 3 – Parabellum" implied that a violent war is coming. But the world of "Wick" is expanding beyond sequel films thanks to a few spin-off projects. Starz Network is set to debut "The Continental," a TV series centered on the hotel that's played such an integral role in the "John Wick" films. In addition, another spin-off film named "Ballerina" is in development. The movie will take the violent revenge beat featured in the "Wick" films but focus on a female character. What's more, is that the project may have finally found its lead.
Ana De Armas in talks to star in the film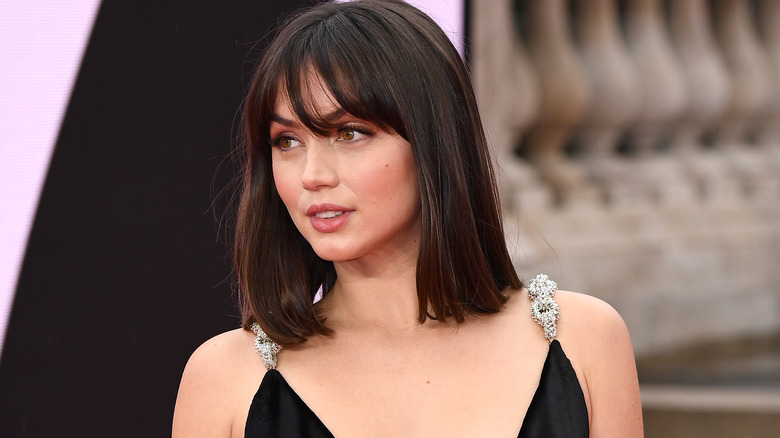 Jeff Spicer/Getty Images
According to Deadline, actor Ana De Armas who recently reunited with "Knives Out" co-star Daniel Craig this year in "No Time To Die," is currently in talks to star in "Ballerina." News of potentially having De Armas as the lead is welcome news on the project as maybe it could get proper shooting of the film rolling. The "Ballerina" spin-off has been in production since 2017, and via The Hollywood Reporter, there was an initial belief that the film was originally going to tap Chloë Grace Moretz as the lead. "Ballerina" already has its scriptwriter thanks to Shay Hatten, who also wrote the script for "John Wick: Chapter 3 – Parabellum." Also, "Underworld" director Len Wiseman is tapped to direct.
So far, the plot of "Ballerina" focuses on Rooney Brown, a female assassin seeking revenge after her family is murdered. "Ballerina" is tied into the now expanding "John Wick" universe thanks to the appearance of the Director played by Anjelica Houston and her training program of female assassins in "John Wick: Chapter 3 – Parabellum." It is unknown if Houston or Keanu Reeves will also make an appearance in the spin-off movie.