Kristen Stewart's Directorial Debut The Chronology Of Water Is Now Casting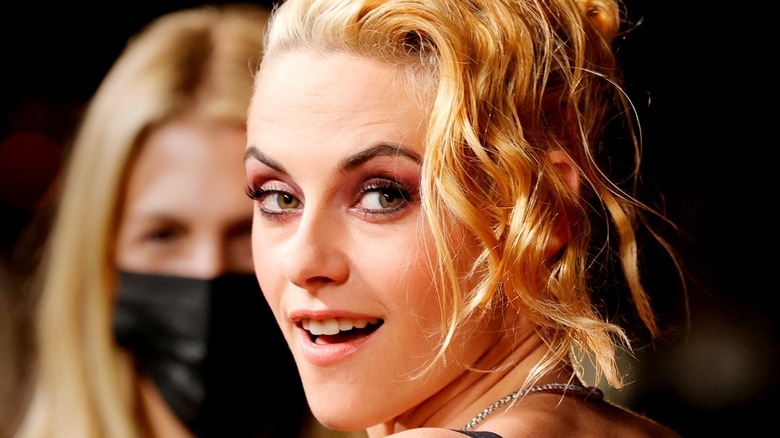 Amy Sussman/Getty
Kristen Stewart has had quite a career since she first started acting over 20 years ago. After appearing in iconic kid's movies like "Catch That Kid" and "Zathura: A Space Adventure," she landed roles in everything from short films to comedy-dramas and science fiction thrillers. Then, in 2008, Stewart received tons of international recognition as Bella Swan in the "Twilight" series. Although she herself has made some eyebrow-raising remarks about her filmography, there's no doubt that Stewart has grown a lot as an actress, and is finally getting the praise she deserves.
After having such an exciting career in the spotlight, it shouldn't come as much of a surprise to learn that Stewart is exploring her career behind the camera in the director's chair. Her directorial debut "The Chronology of Water," based on the memoir by Lidia Yuknavitch, is now casting, which marks an exciting point in the film's production journey.
The Chronology of Water is a few years in the making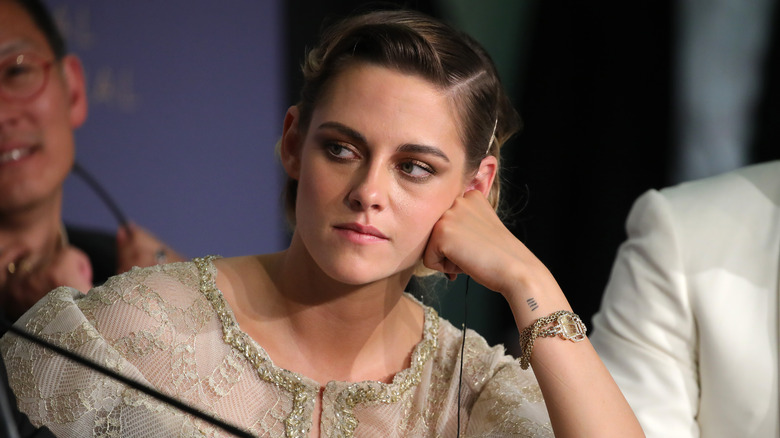 Andreas Rentz/Getty Images
We first heard of Stewart's plan to adapt Yuknavitch's memoir for the big screen back in 2018, when Stewart spoke to Tarik Khaldi at the Cannes Film Festival. "As soon as I met [Lidia Yuknavitch] it was like we started this race without any sense of competition," she explained. "My only goal is just to finish the screenplay and hire a really spectacular actor: I'm going to write the best f****** female role. I'm going to write a role that I want so badly but that I'm not going to play" (per Melville House).
And sure enough, the time to cast her upcoming project has arrived. According to Variety, Stewart is currently seeking the lead for her directorial debut: "We've been putting together and have been thinking about this for a really long time," she revealed. "I'm so stoked. It's taken the time it's needed. Some of these take a decade to put together. I just jump every gun in my life and start talking about stuff before they're really relevant, but it's more relevant than ever. Now we're casting the movie. We're finding our Lidia Yuknavitch."
Stewart is not only directing "The Chronology of Water," but she's also writing it, though she informed Variety that she doesn't intend to appear in the film as an actor.
Stewart personally connected with Yuknavitch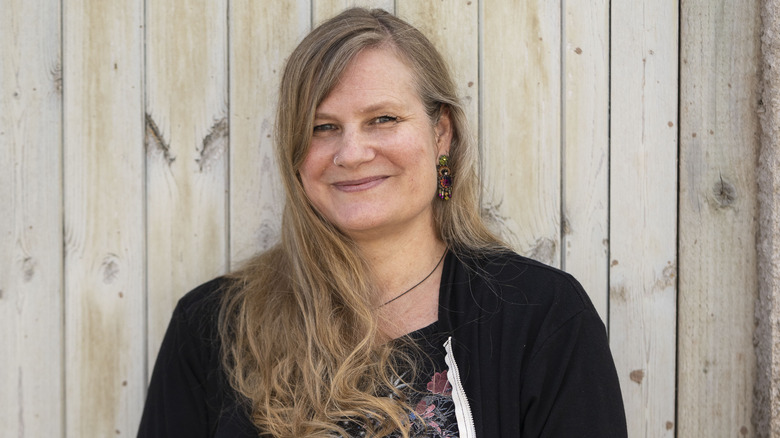 David Levenson/Getty Images
The memoir that inspired the upcoming "The Chronology of Water" film tells the story of Yuknavitch's adolescence, and focuses on her relationships with her parents, her identity as a bisexual woman, and her time as a swimmer. Stewart spoke to Vanity Fair about reading the memoir for the first time, and said, "The way [Yuknavitch] talks about having a body, and the shame of having that. The way that she's really dirty, embarrassing, weird, gross, a girl. It was a coming-of-age story I haven't seen yet ... I feel like I started reading her stuff, and she was articulating things that I'm like, 'Dude, I didn't have the words for that, but thank you.'"
Stewart revealed her admiration for Yuknavitch's work to Melville House, as well as a bit about their instant connection: "I love her novels but her memoirs ... it's deeply personal to her. She's in my blood and I knew that before I met her." Additionally, Stewart told Vanity Fair about her creative process on "The Chronology of Water," including reading the first draft of the script to Yuknavitch and her husband, who were both in tears by the end of it — which reveals another layer of intimacy between the collaborators.
It sounds like we're in store for yet another great project from Stewart, and we'll be sure to keep you updated with further news on "The Chronology of Water."