Kristen Stewart Had Some Eyebrow-Raising Remarks About Her Filmography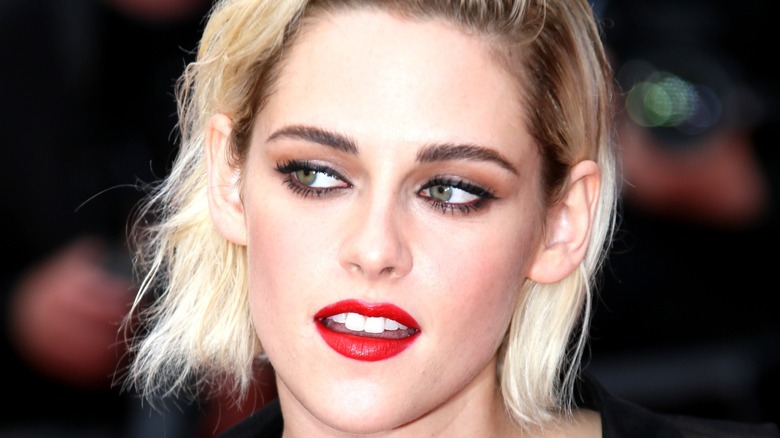 Denis Makarenko/Shutterstock
In the late 2000s and early 2010s, few actresses could boast the kind of global fanbase Kristen Stewart had acquired. Her role as Bella Swan in 2008's "Twilight" catapulted her into stardom alongside her co-star, Robert Pattinson. She would play the lovestruck Bella four more times, appearing in the "Twilight Saga" sequel films "New Moon," "Eclipse," and both parts of the final chapter, "Breaking Dawn."
Starring in such a successful franchise opened many doors for Stewart, who has been acting since she was a child. Her career has only grown since her "Twilight" days, with more than 50 acting credits to her name, per her IMDb profile. Next up, Stewart stars as the late Princess Diana in the upcoming film "Spencer," a dramatic imagining of the days leading up to Diana's bombshell decision to divorce Prince Charles. She has already received enormous praise for her performance as the iconic royal ahead of the movie's November 5 release date (via /Film).
However, Stewart does not seem too proud of many of her other performances. In a recent interview, she shared some shocking words about her film career.
Kristen Stewart thinks she's only made 'five really good films'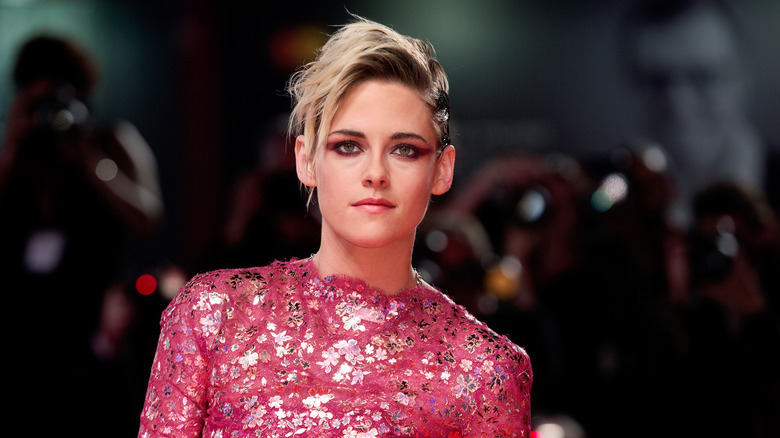 Andrea Raffin/Shutterstock
In conversation with IndieWire, Kristen Stewart revealed that out of her extensive body of work, there are very few she considers top-tier quality. "I've probably made five really good films out of 45 or 50 films," Stewart shared with the outlet. "Ones that I go, 'Wow, that person made a top-to-bottom beautiful piece of work!'"
Stewart continued, saying which films she counts among her best and remarking on the work of director Olivier Assayas. To date, she has starred in two of his movies, 2014's "Clouds of Sils Maria" and 2016's "Personal Shopper." For her work in the latter, she won the César Award, which is basically the French version of an Oscar, and became the first American to do so (via Variety). However, she was much more tight-lipped about what projects she isn't so proud of, saying, "I'm not going to call people out in public," and went on to share that, as an actor, she often didn't realize a film wasn't going to be good until it was too late. 
"The worst is when you're in the middle of something and know that not only is it probably going to be a bad movie, but we're all bracing until the end," she told Indiewire, elaborating that "it's like starting to date someone and going, 'Woah! I don't know what we're doing!' But when you're in the middle of a movie you can't just break up."
That said, with Stewart's performance in "Spencer" already receiving Oscar buzz — something recently teased by Variety — we imagine more satisfying projects are in the talented actress' future.