How To Ruin Christmas Season 2 - What We Know So Far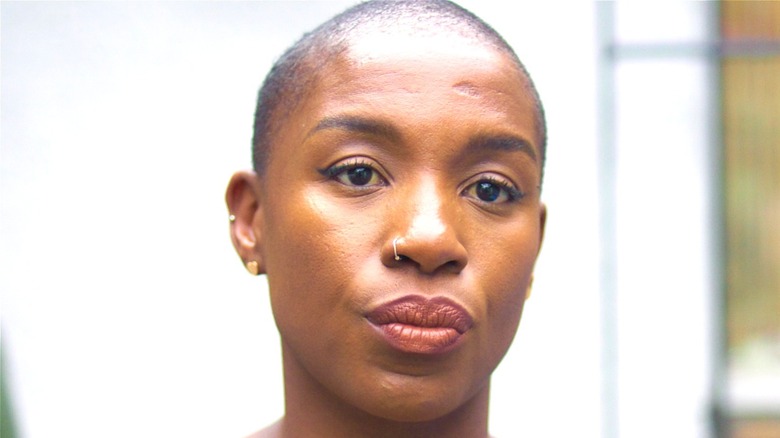 Netflix
"How to Ruin Christmas: The Wedding" is a three-episode South African comedy which debuted on Netflix on December 16, 2020 — just in time for yuletide. Produced by the sibling duo of Katleho and Rethabile Ramaphakela through their company Burnt Onion Productions, the series proved to be popular and was officially renewed for a second season this past April (via News 24).
In a statement through Netflix, the duo proclaimed how thrilled they were to return to the series: "It's great to know that when Netflix said 'Made by Africans, Watched by the World' they meant it. That ethos has given us the opportunity to create authentically South African characters that we can relate to and tell stories that reflect our realities." They also promised more drama and family mayhem perfectly in keeping with the holiday season.
But when is Season 2 getting a release date? Who's in the cast and what's the main plot? Here's everything we currently know about "How to Ruin Christmas" Season 2.
What's the release date of How to Ruin Christmas Season 2?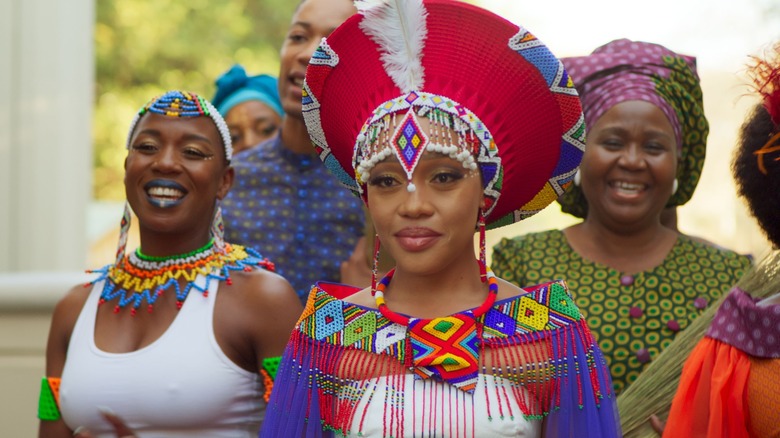 Netflix
According to The Wrap, Netflix will release "How to Ruin Christmas" sometime during December this year, but the exact date isn't specified on the schedule at the moment. It's possible that the return of the show is meant to be a surprise for viewers eager for more holiday-related content. It's also pretty easy to binge the three hour-long episodes of the first season in quick succession, so new fans can catch up on the plot before Season 2 arrives.
Also, it appears that the new season was able to be filmed during the COVID-19 pandemic without any of the issues the pandemic's caused for various other productions, so Season 2 should appear on Netflix in the last month of 2021 when it's expected to, joining other highly anticipated releases like "The Princess Switch 3: Romancing the Star." The first season of "How to Ruin Christmas" was released on December 16, 2020, so expect Season 2 to premiere around the same time, though hopefully earlier in the month rather than later.
Who's in the cast of How to Ruin Christmas Season 2?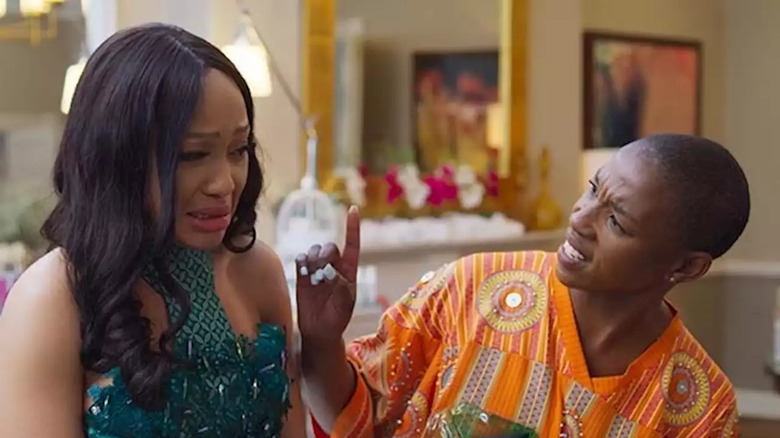 Netflix
The current cast of the new season of "How to Ruin Christmas" hasn't been confirmed yet, but the official cast of Season 1 seems likely to return for the sophomore season of the South African wedding comedy.
This will likely include series lead Busise Lurayi as the maid of honor, Tumi Sello; Thando Thabethe as her sister and the bride, Beauty Sello; Sandile Mahlangu as the groom Sbu; Yonda Thomas as Tumi's friend Khaya; Nambitha Ben-Mazwi as Refiloe; Clementine Mosimane as Dineo Sello; Motlatsi Mafatshe as Themba Twala; Lehlohonolo Saint Seseli as Vusi Twala; and Charmaine Mtinta as Valencia Twala.
We still don't know if any characters have been recast or if new characters will be added for the new season, as is common with many television productions. It's likely, however, that Netflix will announce any new cast members or changes to the ensemble the closer we get to the release of Season 2. Ultimately, audiences will discover who will really be part of the Christmas gathering once the second season of "How to Ruin Christmas" premieres.
What's the plot of How to Ruin Christmas Season 2?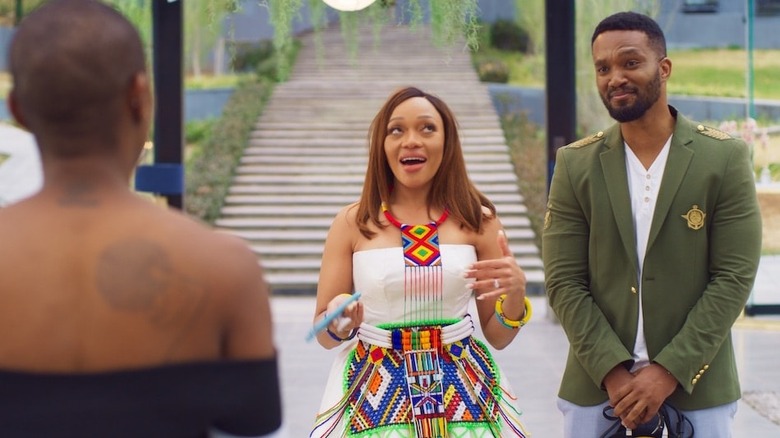 Netflix
"How to Ruin Christmas: The Wedding," as the show's first season is called, focuses on the wedding between Beauty Sello and Sbu Twala as seen through the eyes of the maid of honor and Beauty's sister, Tumi Sello. Considered unconventional by her relatives and a cynic about romance, Tumi hasn't seen her family in two years but returns in order to see Beauty get married.
Joined by her friend Khaya, Tumi tries to play her part in the traditional three-day wedding as staged by Sbu's wealthy parents but ends up ruining the ceremonies not once but twice. Now Tumi has to fix her mistakes and repair Beauty's wedding, as well as figure out her growing feelings for Khaya.
At the end of Season 1, Beauty's wedding is successful and Khaya and Tumi get together, but the season ends on a cliffhanger when Khaya says he has something to tell Tumi. We'll hopefully find out what Khaya means, and what the implications are for him and Tumi, when "How to Ruin Christmas" returns with Season 2 in December 2021.