A New Comedy Series Is On The Way From The Creators Of Cobra Kai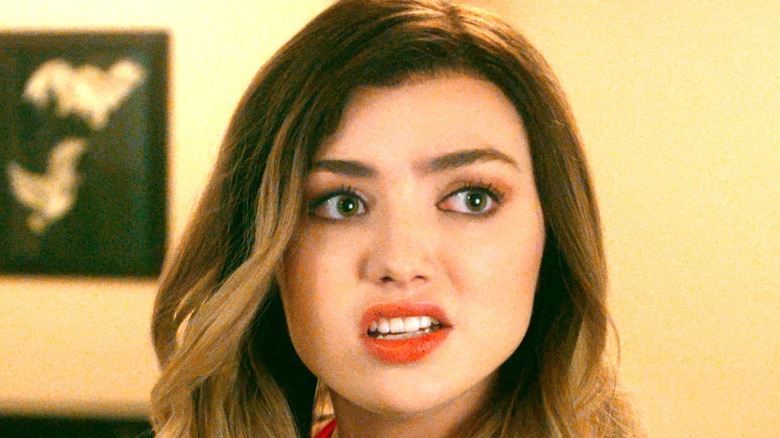 Courtesy of Netflix
Jon Hurwitz, Hayden Schlossberg, and Josh Heald — the showrunners of Netflix series "Cobra Kai" — inked a massive new deal in September with Sony Pictures Television, the same studio behind their beloved "Karate Kid" follow-up (via Deadline). This development means the trio will go back to their shared creative well once again for several new projects. Luckily, we know from Deadline's latest report that one of the team's projects will be a comedy series based on a Washington Post article entitled, "Powerball mystery: Someone in this tiny town won $731 million. Now everyone wants a piece of it."
The series will ultimately tell the story of the 2021 Maryland Powerball debacle, which saw an anonymous set of winners known as "The Power Pack" refuse to come forward for months before finally accepting the winnings. Sony Pictures TV acquired the rights to the article in a bidding war with six other interested buyers, according to Deadline. It's unclear where Hurwitz, Schlossberg, and Heald will air their comedy series, but we do know the plan is to craft a half-hour comedy television show out of this incredible story. Here's what else we know so far about the upcoming project.
This new Powerball TV show will be a comedic whodunnit
Mark Wilson/Getty Images
The article that Hurwitz, Schlossberg, and Heald will adapt for their new television show covers the mystery of who exactly is part of the Maryland Powerball "Power Pack" (via Washington Post). Incredibly, at the time of this writing, their identities remain unknown. News of the group's jaw-dropping $731 million lotto win was reported on June 17. It was later added to Storied Media Group's IP subscription platform StoryScout, according to the recent Deadline piece. 
"The winner can't hide forever," the WaPo article reads. "Win millions, and you're going to want to spend some of it. Then the pressure from friends and family and neighbors and gold diggers will become impossible." The "Cobra Kai" showrunners are expected to frame their comedy series in the same way writer and editor Marc Fisher did in his article — as a quirky whodunnit. Two of the leading suspects were said to have been "besieged with requests for cash, gifts, charitable donations, and meetings."
"It got to the point that they felt they couldn't leave their house," Fisher explained. "They asked the authorities for help. They hired a lawyer to look into the harassment. Finally, they wrote a letter to the local paper." Hurwitz, Schlossberg, and Heald will also be working on Season 5 of "Cobra Kai" as they are making the "Powerball mystery" series, Deadline notes. The show's fourth season is due out on Netflix in December 2021.