Here's What The Cobra Kai Creator Reveals Could Happen After Season 4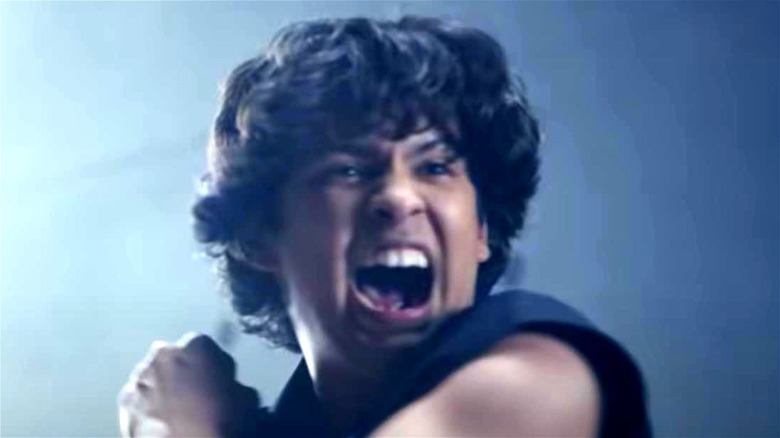 Netflix
For three seasons, "Cobra Kai" turned the feud between New Jersey transplant Daniel LaRusso (Ralph Macchio) and high school bully Johnny Lawrence (Billy Zabka) that began in "The Karate Kid" into a generational rivalry. "Cobra Kai" is essentially a sequel to the original three "Karate Kid" films, opening with Johnny reviving the Cobra Kai karate school he attended in the first "Karate Kid" movie. In response, Daniel begins teaching the karate style once taught to him by Mr. Miyagi (Pat Morita) to a select group of his own students. What ensues is a thoroughly melodramatic high school soap opera fueled by the two dueling karate dojos.
Season 2 reintroduces John Kreese (Martin Kove), Johnny's abusive teacher from his stint at Cobra Kai as a teenager. Whereas most characters in "Cobra Kai" are depicted in varying shades of gray — bad girl Tory (Peyton List), for example, simply wants to take care of her sick mother — Kreese is pretty much just evil. Over the course of Season 3, Kreese steadily embeds himself into the San Fernando Valley Karate world, siphoning students from Johnny and Daniel alike. In the upcoming Season 4, Johnny and Daniel must unite with one another in order to attempt to expel Kreese's influence from the Valley for good.
While this storyline, introduced at the end of Season 3, should set the stage for the series' upcoming fourth season, showrunner Jon Hurwitz recently teased the "Cobra Kai" team's plans for Season 5 and beyond.
Cobra Kai's endgame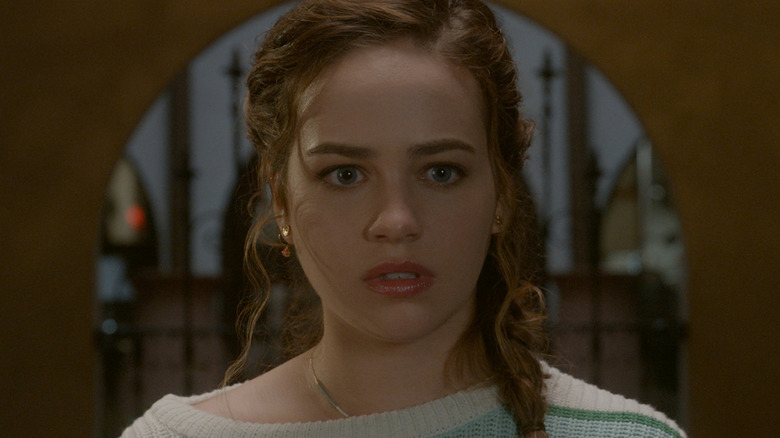 Netflix
In August of 2021, still months before the December premiere of Season 4, Netflix announced that it had already begun production on the fifth season of "Cobra Kai." Knowing that Season 5 is already a sure thing, Twitter user @mrfunnyguy___ asked Jon Hurwitz during an informal Twitter Q&A, "have you laid out your plans for season 5 and have you figured out when to end it? Some shows have this problem that they just make stuff as they go and it results in weak later seasons. I don't want that to happen to CK."
In response, Hurwitz wrote, "We are very deep into our Season 5 planning. Several scripts and outlines have been written. And we are definitely writing towards an endgame, which will hopefully be beyond Season 5."
This answer notably includes two new details about the future of the show. First, Hurwitz revealed that the "Cobra Kai" team is already well into planning Season 5, which should help reassure those with similar worries that the showrunners might at some point default to less carefully thought out plotting. Second, this is the first Hurwitz has discussed the prospect of an ending for "Cobra Kai," which fans now know its showrunner hopes will occur sometime after the conclusion of Season 5.
That ending, then, is seemingly a ways away. For now, fans of "Cobra Kai" can expect Season 4 to premiere on Netflix in December of this year.