The Real Reason WWE Wrestler Hornswoggle Starred In Leprechaun: Origins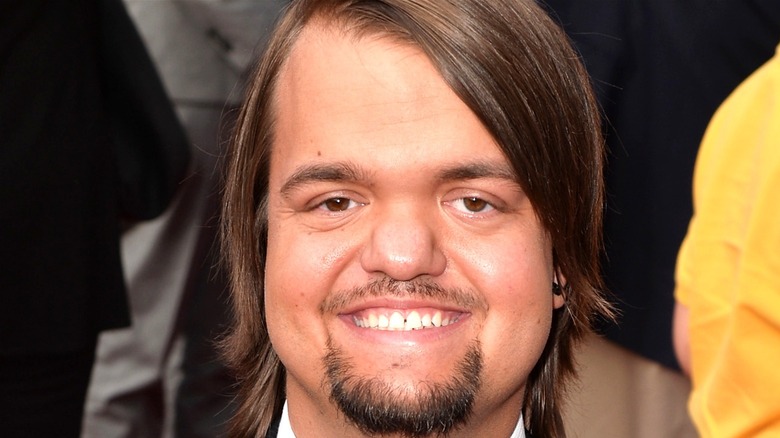 Kevin Winter/Getty
Since its first installment in 1993, the "Leprechaun" movie franchise has stood out in the horror genre as more on the humorous side. This is thanks to its inherently silly premise about a monstrous leprechaun butchering the people who have taken his gold. These days, "Leprechaun" holds a cult status title for far different reasons than more classic, top-tier horror franchises like "Halloween" and "Night on Elm Street." Although the 1993 movie was largely dismissed by critics, as its scores on Rotten Tomatoes can attest, it led to five sequels released between 1994 and 2014. Most of the horror series' installments were released directly to video. The franchise as a whole maintains an enduring and popular property amongst horror fans, likely thanks in part to events like the Syfy channel's annual "Leprechaun" marathon on St. P
For years, the series was anchored by acclaimed actor Warwick Davis, who played the titular leprechaun Lubdan. However, when the franchise was rebooted in 2014 — 11 years after the release of the critically reviled "Leprechaun: Back 2 Tha Hood" (via Rotten Tomatoes) — with "Leprechaun: Origins." The new franchise entry saw Dylan Postl, aka wrestler Hornswoggle, take over the role. While Hornswoggle, who made his WWE debut in 2006, still brought name recognition, it may have surprised some fans to see Davis walk away from what is arguably his signature character.
Warwick David left the Leprechaun franchise for a personal reason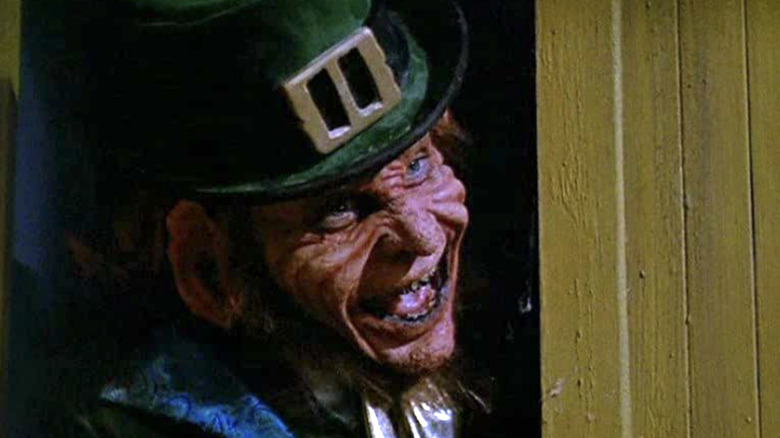 Trimark Pictures
After starring in the first six films, Warwick Davis left the role of Lubdan and the horror genre as a whole for a personal reason. In an interview with Bang Showbiz (via iHorror), Davis said that having children changed his perspective on horror. "Horror is an interesting medium. I think it's different when you have kids. You look at horror in a slightly different way," he said. "Since I finished the 'Leprechaun' films, I had kids, and I see the world through their eyes, and to be in a horror movie right now is probably not quite right."
As a result of his departure, the next movie (which would eventually become "Leprechaun: Origins") languished in development hell. In 2012, the project got back on track following Hornswoggle's Twitter announcement he would make his feature film debut and take over the role of the franchise's villain. At the time, the movie was slated for release in 2013, per a 2012 Variety report. "Leprechaun: Origins" also marked an ambitious joint venture for WWE Films and Lionsgate, the first of a two-film slate (via WWE). When it was finally released in 2014, with the WWE wrestle embodying the character in a much darker turn for the franchise, the film was resoundingly unpopular; it earned a 0% rating over on Rotten Tomatoes.
Four years after "Leprechaun: Origins," the franchise continued in 2018 with "Leprechaun Returns," which starred Linden Porco in the lead role (via IMDb). Whether or not there's another sequel in the pipeline is unknown. Davis said in his Bang Showbiz interview that he might do horror again when his son turns 18. Should he reconsider, it will be interesting to see if he would return to "Leprechaun."