AHS Fans Reveal Their Favorite Surprise Twist In The Series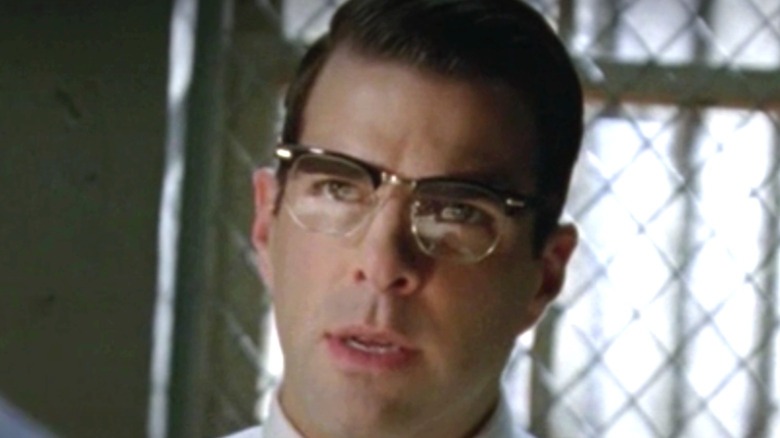 FX
Warning: The following article includes mentions of suicide. 
"American Horror Story" fans have grown to expect certain things with each new season of the horror anthology series. The show's co-creators Ryan Murphy and Brad Falchuk tap into viewers' darkest fears in each installment, creating a highly stylized universe full of vampires, ghosts, witches, and serial killers. They put their unique spin on terrifying real-life events and infuse historical locations and events with supernatural components.
Every season of "AHS" introduces a new cast of memorable characters, most of whom fail to make it to the finale alive. Although the themes may change, fans can count on copious amounts of blood and gore as well as a high body count. However, "AHS" is anything but predictable in terms of storytelling. There's no guarantee that good will triumph over evil or that the nice family that moves into a house haunted by malevolent ghosts will survive.
The beauty of "AHS" is that fans never know for sure what's coming next, which is an impressive accomplishment given the jaded nature of horror fans who can usually spot the final girl from the jump. Viewers took to the "American Horror Story" subreddit to discuss the show's most shocking twists and decide which one is their favorite.
Fans rank Violet Harmon's death in AHS: Murder House as the most shocking twist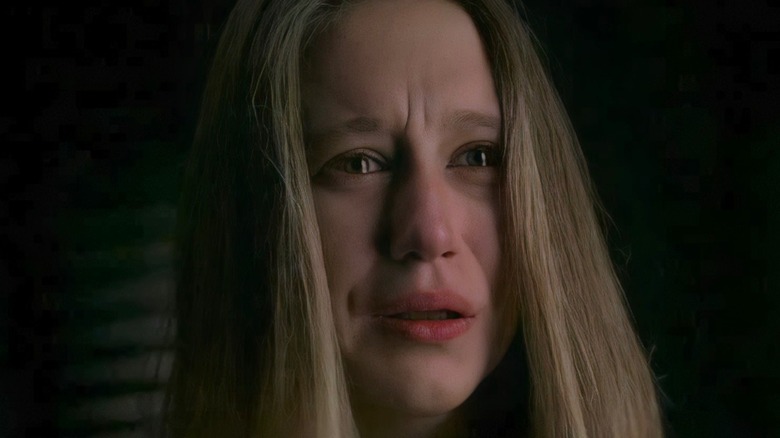 FX
Many "AHS" fans think Violet Harmon's (Taissa Farmiga) shocking death in Season 1, "Murder House," is the anthology series' best twist. "Finding Violet's decaying body in the crawl space and her trying to leave and continually winding up back in the house. I get chills thinking about it every time!" wrote one fan.
Violet is a troubled girl when she and her parents arrive at their new home, which comes to be known as "Murder House," and her relationship with mass shooter Tate Langdon (Evan Peters) pushes her over the edge. Violet overdoses on pills, but following her death, she has no memory of dying by suicide until Tate shows Violet her body. "I got so sad when I first saw it!" wrote u/scuzzlebutted. "I had nightmares for weeks. It had me SHOOK," stated u/mermaider92. "That's one of my all time favourite twists ever! Sooooo good," agreed u/winterbough. "Violet finding out she was dead, the first twist of the AHS franchise. It caught me so off guard I will never forget that feeling. I wish I could rewatch it again just for that feeling," stated u/AggressiveCrow3967.
However, not everyone agrees that this is their favorite twist of the series. Dr. Oliver Thredson (Zachary Quinto) revealing himself as Bloody Face to Lana Winters (Sarah Paulson) in Season 2, "Asylum," and the witches from Season 3, "Coven," showing up in Season 8, "Apocalypse," also receive mentions from fans.
If you or anyone you know is having suicidal thoughts, please call the National Suicide Prevention Lifeline​ at​ 1-800-273-TALK (8255)​.