What A Vintage Harley-Davidson Shirt Was Actually Worth On Pawn Stars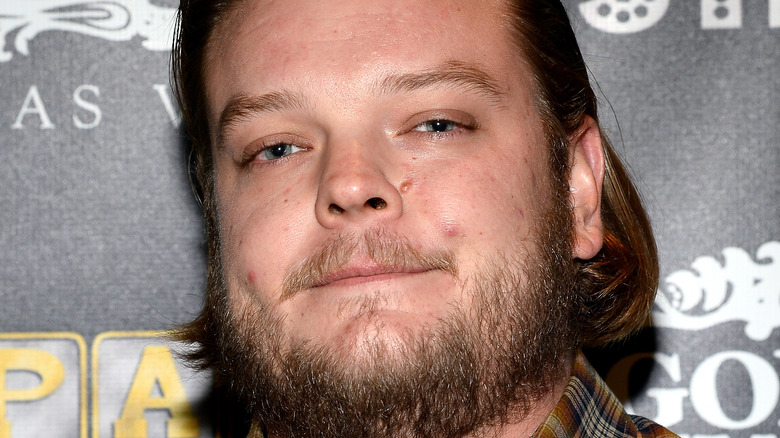 Ethan Miller/Getty Images
Fans of "Pawn Stars" already know that Rick Harrison and his crew are interested in all types of vehicles. Both as a source of cash and a hobby, cars, motorcycles, and trucks are of particular interest. Heck, the show's intro even features Old Man getting out of a vintage car and Corey (a.k.a. Big Hoss) pulling up on a slick-looking Harley-Davidson. It's no surprise then, that Big Hoss is the one who handles a certain Harley-related deal on one fateful episode in Season 18.
The item in question was a vintage Harley-Davidson shirt depicting a stylized pig-man riding one of the company's iconic motorcycles. Certainly, a hog riding a hog makes for a fitting image, and it's no shock that pigs have been a longstanding mascot for the Harley-Davidson company. Regardless, the shirt makes for an interesting item. Furthermore, it may catch the eye of an enterprising Harley-Davidson collector. Unfortunately, Big Hoss simply doesn't know enough about the company, or the shirt, to feel confident about the price, especially the $400 requested by the seller. Therefore, he elects to call in an expert to determine what a vintage Harley-Davidson shirt is actually worth.
Could this road hog shirt be worth a prize pig?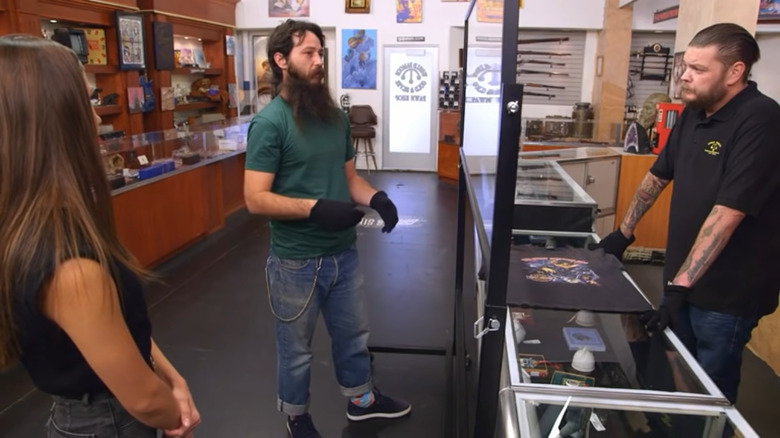 Leftfield Pictures
Now, Kristina (the seller in this instance) asked for a mighty-high price for a t-shirt, especially one that was made in 1991. For context, Harley-Davidson has been around for over a century at this point, so "vintage" in this context is a rather loose description. Nevertheless, that's three decades of Harley history all in a shirt, and so it could have been worth some money. Unfortunately, Big Hoss' expert, "Vintage Guru" Anthony Terranova pointed out a few reasons why it's simply not that valuable of a piece.
For starters, the shirt wasn't the oldest piece of Harley merch out there. Furthermore, it was made after Harley-Davidson gave the license to sell their merch to 3D Emblem, who previously made a killing on unofficial Harley shirts back in the day. While the shirt was still made by 3D Emblem, the tell-tale Harley-Davidson tag on the collar identifies it as a product made well after the company received Harley's blessing. In other words, because it is an official Harley-Davidson shirt, it is considerably easier to find than one of 3D Emblem's pirated pieces.
In the end, Terranova priced the shirt at only $150. And, in usual "Pawn Stars" fashion, that price got lowered considerably so that the shop could still make a profit on the item. Big Hoss offered Kristina a maximum offer of $50. She refused this offer, meaning that, unfortunately, the deal turned into a big bust for Big Hoss.