Ellie Bishop's Entire NCIS Backstory Explained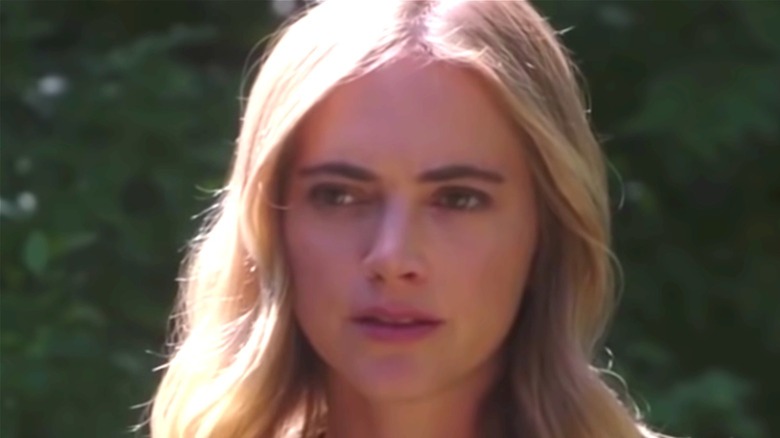 CBS
Ever since the series premiere in 2003, "NCIS" has continued to introduce interesting characters through the revolving door of team members. Each of these characters joins the team with a rich and interesting background that brings an entirely different aspect of entertainment to the long-running television series.
One of the more interesting series regulars to be on "NCIS" is NSA Analyst Ellie Bishop (Emily Wickersham), who departed at the end of Season 18. Wickersham first joined the cast of "NCIS" in 2013, following the departure of Cote de Pablo, who plays former Mossad agent and NCIS Special Agent Ziva David. After Ziva's departure at the beginning of Season 11, NCIS Special Agent Leroy Jethro Gibbs (Mark Harmon) reluctantly begins a search to replace her, but it isn't until Season 11's ninth episode that he finds someone he likes enough to invite to join the team.
With a background noticeably different from her predecessors and colleagues, Bishop stands out in "NCIS" history as one of the most talented agents on Gibbs' team.
Ellie Bishop grew up with three brothers and was bullied as a young girl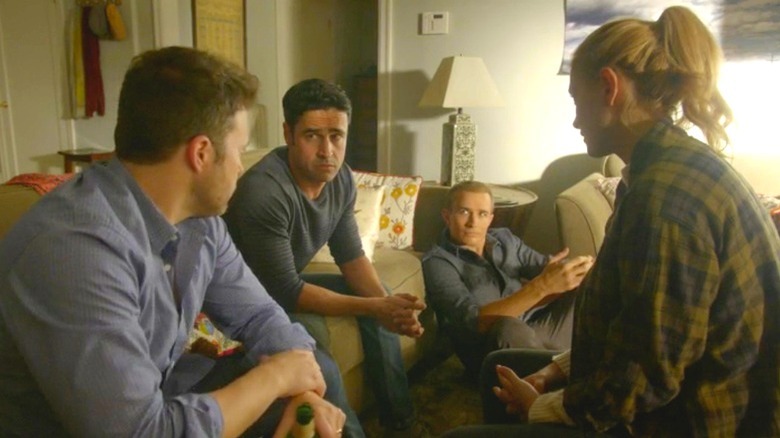 CBS
Bishop grew up in Hinton, Oklahoma with three brothers named George (Ryan Doom), John (Jesse Bradford) and Robert (Jesse Johnson). "NCIS" viewers are first introduced to Bishop's family in Season 13, Episode 10 ("Blood Brothers") when she travels home for Thanksgiving in the aftermath of marital issues (more on that later). Bishop's mother and brother George are both very supportive of her and voice this repeatedly throughout the episode. George even goes as far as to call her soon-to-be ex-husband a "weasel." Eventually, Bishop tells George to back off and let her fight her own battles, something he and her other brothers didn't let her do when they were in high school. It isn't until Season 14, Episode 8, however, that viewers are properly introduced to her brothers John and Robert.
In Season 15, Episode 4, Bishop recognizes one of the suspects in the unexpected death of a sailor. While aboard a ship in the middle of a hurricane, Bishop realizes that one of her high school classmates, Thomas Buckner (Trevor Donovan), is a suspect in their current case. She says that Buckner was "one of the popular kids who made her life miserable." Throughout the episode, Bishop talks with Special Agent Nick Torres (Wilmer Valderrama) about Buckner's mistreatment of her as a young girl (which included gifting her the nickname "Scarecrow") and notes that her brothers broke two of Buckner's fingers in retaliation.
She wrote a threat analysis report that came true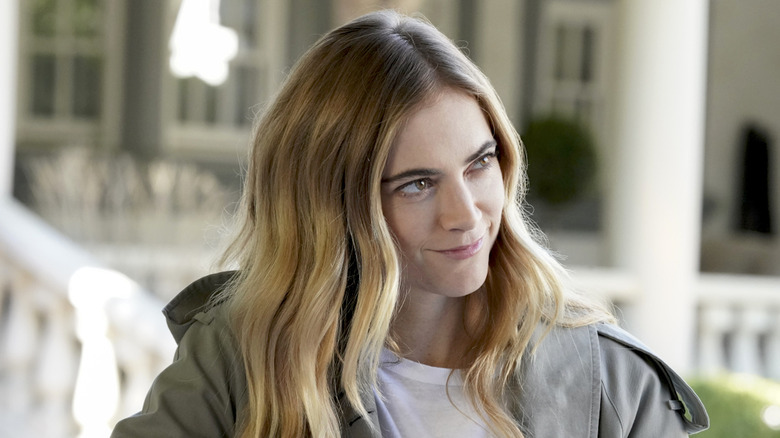 CBS
Before Bishop even appears on screen she is already doing important work for the people of the Naval Criminal Investigative Service. When the Secretary of the Navy is discovered to be unknowingly carrying a listening device, one of Bishop's threat analysis reports at the NSA is flagged because it exactly predicts the day's events. Gibbs and the rest of the team immediately request to meet with Bishop in order to investigate the security breach.
Before she meets Gibbs for the first time, Bishop's boss at the NSA refers to her as a "reclusive data freak" and insists that she is not field agent material. In their first meeting, Gibbs recognizes a habit of Bishop's — sitting on the floor and laying out her work in order to get a full picture of the information — which he eventually dissuades her from doing. Despite their somewhat awkward interaction, Bishop's work on the case impresses Gibbs.
At the end of the episode, Gibbs pulls her years-old NCIS application and suggests a joint assignment for her between the NSA and NCIS, beginning her eight-year career at NCIS.
Bishop met her husband at the NSA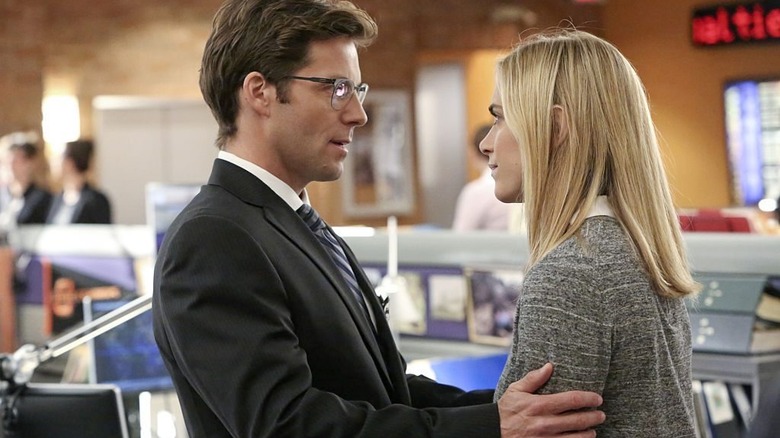 CBS
Bishop joined the NSA six years before she is hired at NCIS. While employed at the intelligence service as an analyst, Bishop gained a reputation for her technical abilities and data skills. During her time at the NSA, Bishop also met her future (and now ex) husband, NSA lawyer Jake Malloy (Jamie Bamber).
While the couple appears happy in Jake's first few appearances on "NCIS," they eventually grow apart as Bishop spends more time at NCIS and less at the NSA. When Bishop uncovers evidence of Jake sneaking around in Season 13, Episode 10, she confronts him about it, convinced that he is in legal trouble for a mistake he made at the NSA. 
However, Jake immediately tells his wife that he is not in legal trouble and is instead sneaking around in order to cover up his affair with an NSA internal affairs officer. Jake's betrayal leads Bishop to file for divorce and Jake has not appeared on the show since.
She dated a civilian who was tragically killed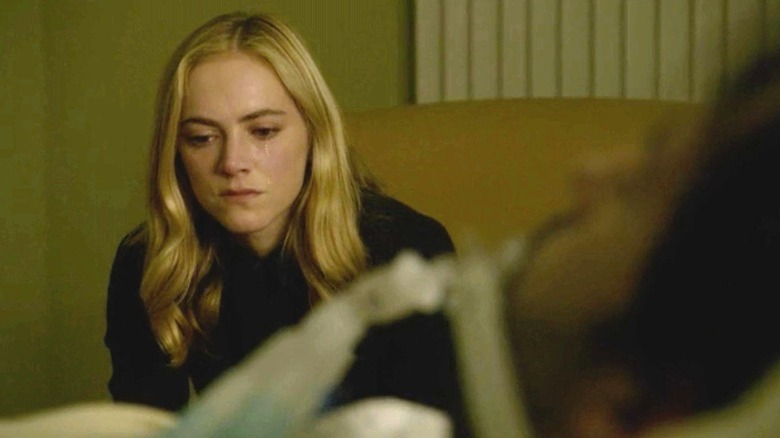 CBS
While Bishop's most well-known love interest is certainly fellow NCIS agent Torres, she also nearly gets engaged to a civilian named Qasim Naasir (Rafi Silver), a man who works with NCIS as a translator. She begins dating Qasim at some point after her divorce from Jake and reveals her new romantic partner to her family in the Season 14 episode "Enemy Combatant." After so much time spent trying to deduce her mystery boyfriend's identity, her brothers welcome Qasim with open arms.
Sadly, Qasim and Bishop's romance doesn't last long, and although she plans to accept his proposal after 104 dates, she never gets the opportunity. In Season 14, Episode 11, titled "Willoughby," Qasim is repeatedly shot in front of Bishop and is later declared brain dead. At the end of the episode, Bishop keeps Qasim company in his hospital room as she comes to the conclusion that there is nothing more that can be done for him. With tears in her eyes, she does her best to say goodbye. She later avenges Qasim in Season 14, Episode 16 when she takes down the man responsible for his death.