This Is What Led To Ellie Bishop's Divorce On NCIS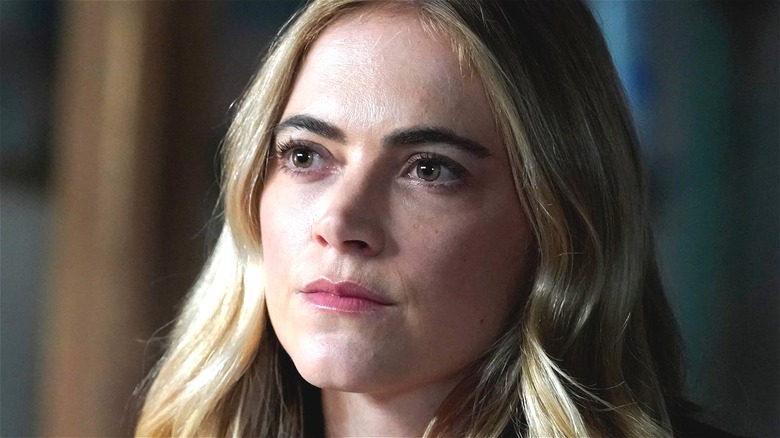 CBS
During Season 11 of "NCIS," Cote de Pablo finished off her run as the fan-favorite stone-faced agent, Ziva David. With her departure, the show had a spot that needed to be filled by a new, fresh agent, and that was Ellie Bishop. Played by Emily Wickersham, Ellie is intelligent, brave, and lives by her own rules, and fans of "NCIS" quickly took to her. After staying on the series for seven seasons and more than 170 episodes, Wickersham recently announced that she would be leaving the crime procedural after Season 18. Although this is goodbye to Ellie, the tenacious NCIS agent has had a lasting effect on the long-running show. 
Throughout her time with Special Agent Gibbs (Mark Harmon) and his team, Ellie goes through a lot. Originally working as an analyst for the NSA, Ellie joins NCIS after first serving as a liaison between the NSA and Gibbs' team. When she transfers over to the new organization, Ellie is leaving the workplace where she met her husband, Jake Malloy (Jamie Bamber), who works as an attorney for the NSA. At first, the two's marriage seems perfect, with Ellie and Jake strongly supporting and caring for one another no matter the challenges that come their way. But then in Season 13, after almost losing her husband in a bombing, he reveals that he has been having an affair and they decide to get a divorce. 
So how does it come to this?
Ellie and Jake stop working together at the NSA and fall apart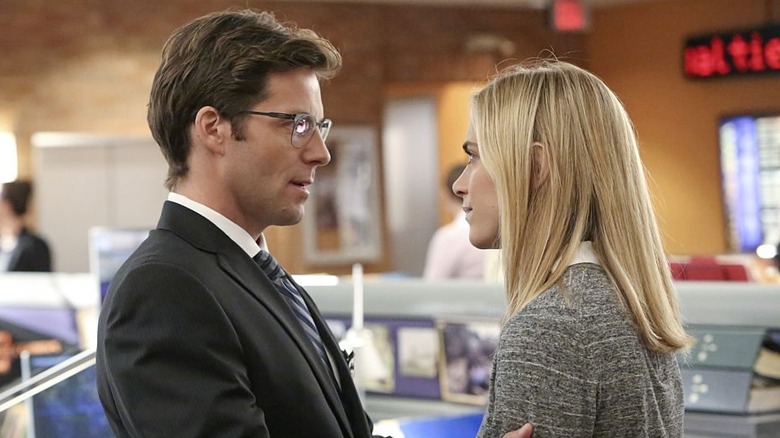 CBS
"NCIS" is known for having a cast of characters that seem to be particularly talented at failing in relationships, and Ellie becomes a member of this group in Season 13. The choice to have the character go through a divorce makes perfect sense given the stress and distance the couple goes through, and of course there's Jake's affair. But one of the biggest reasons that Ellie and Jake split up is the realization that they really don't have that much in common. 
The couple meets while they both work at the NSA, and their jobs and devotion to the organization is what brings them together, and keeps them together. When Ellie decides to transition to the NCIS, she likely thinks that her marriage can handle it, as it's just a new job. But once she starts working with new people, and not with Jake, Ellie starts to realize that maybe the NSA is all she really has in common with her husband, and that's definitely not enough to keep a marriage stable. 
In an interview with Entertainment Weekly directly after the 2015 episode in which Jake reveals his affair, Wickersham spoke about the fate of their marriage, stating that the inability to share all the details of her work at NCIS with Jake definitely factors into Ellie's divorce, but that "in reality, that shouldn't end a marriage, so I feel the marriage, the foundation, wasn't strong enough to begin with." Thankfully, the divorce allows Ellie to fully devote herself to her job at the NCIS, meet new people, and start a new chapter in her life.