Is Nina Really Leaving General Hospital?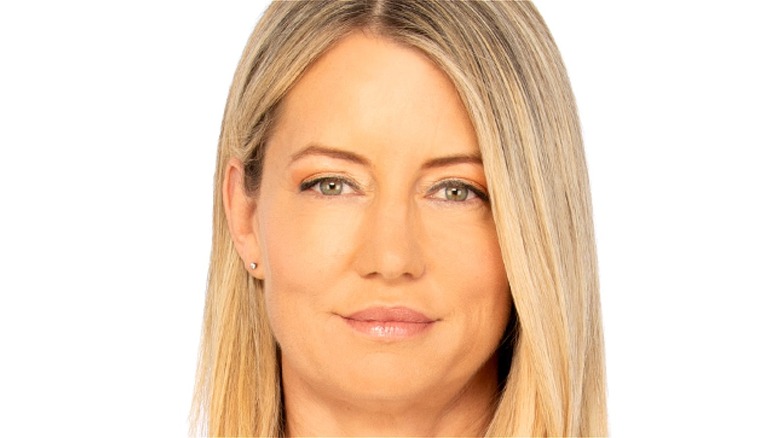 Walt Disney Television/Todd Wawrychuk
The "General Hospital" character Nina Reeves, currently played by Cynthia Watros, has been a much-reviled character on the ABC soap lately. Discussion on Reddit reveals some fans are starting to think she deserves comeuppance and perhaps an immediate sendoff. Nina, who has been part of the "General Hospital" drama since 2014, has always had a dramatic life. Her time in Port Charles begins when she wakes from a 20-year coma. After so many years spent in that state, she is now a bitter woman driven by vengeance. Soon, she starts going after the people whom she feels have wronged her.
Eventually, Nina settles into a more normal life. Well, as normal as any character's arc on "General Hospital" can be. Her list of crimes gets smaller but, lately, she's been amping up the bad girl activities. Her latest plot revolves around turning amnesiac Sonny (Maurice Benard) into a different man and keeping him away from his family for months.
She is also to blame for so much strife on the soap and is now in legal trouble. In the October 21 episode, Carly (Laura Wright) is out for revenge, which could spell bad news for Nina in the future. Meanwhile, Sonny tells her there will be "ground rules" she must follow if she stays in Port Charles. Following this conversation, her arrest is set into motion, per General Hospital Blog's recap. With her future seemingly up in the air, fans may be wondering: if Nina is really leaving "General Hospital."
There are no credible reports on Nina's General Hospital exit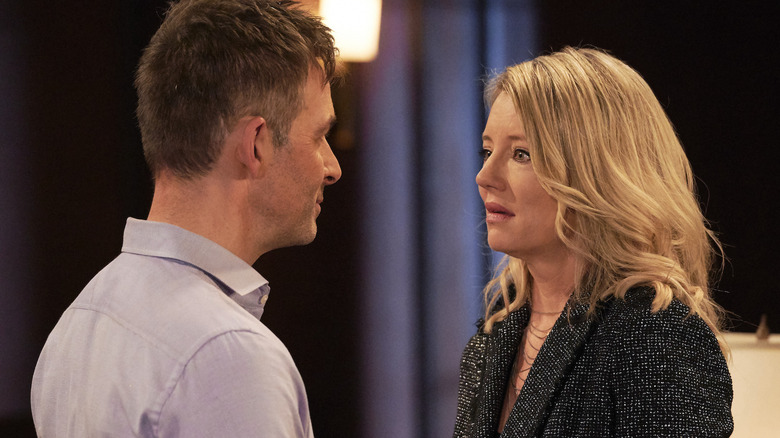 ABC/Valerie Durant
None of the parties involved — including Cynthia Watros, ABC, or the producers of "General Hospital" — have released any official statement indicating the Nina character is leaving the ABC daytime soap. Watros is the second actor to portray Nina after Michelle Stafford originated the role from 2014 to 2019 (via IMDb). So, even if the actress decided to end her run, ABC could always recast that part (which is typical in the soap world). However, for the time being, the actress continues to promote "General Hospital," as she did in an early October interview with Maurice Benard, where she implies she is staying on the show (via YouTube).
That said, some fan-run sources, like the YouTube channel GH Spoilers, are taking comments Watros made during her chat with Benard and spinning them to fit their theories the actress (and in turn, Nina) is leaving "General Hospital." While speaking with her co-star, Watros revealed she suffers from a blood platelet disorder called thrombocytopenia and underwent chemotherapy as a teen. However, her diagnosis does not appear to affect her prospects on the ABC show.
If Nina leaves, all that drama stemming from the love triangle — which includes Sonny and Carly — would be left in her wake. Watching Nina try to reform and deal with the consequences of her actions could be an interesting journey for her, too. As with every soap, you never know what will take place in the weeks and months following, but it's likely Nina isn't done making trouble in Port Charles just yet.