The Real Reason Maurice Benard Left General Hospital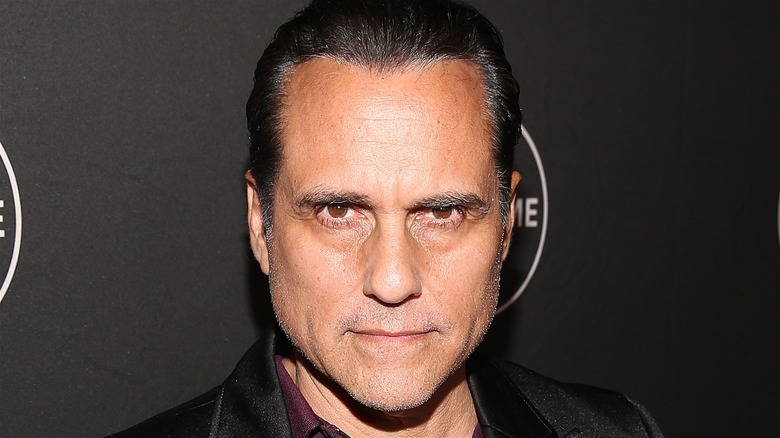 Jesse Grant/Getty Images for Lifetime
Longtime viewers of the soap opera "General Hospital" knew there was only one character who could throw a wrench into the nuptials of Jason and Carly, and that's Sonny Corinthos — even though the actor who played him briefly disappeared from the show earlier this year. Actor Maurice Benard has portrayed the popular mob boss since Sonny was introduced to Port Charles in 1993, but the soap opera icon has taken at least two leaves from the show, including a brief one in 2021 after Sonny fell from a bridge, only to be presumed dead. Internet rumors indicated Benard was leaving the show for good after his contract expired, but the actor put his fans at ease when he resurfaced on the show some time later as "Mike," a ranch hand who had lost his memory of being Sonny. On social media, Benard was secretive during his absence, although he teased retirement might have crossed his mind. In response to a viewer who said they hoped Sonny never returned, the actor tweeted, "I was actually thinking about retiring, but after reading this lovely tweet, I may just have to do another 28 years." Some fans worried Benard's hiatus was due to Covid-19, but he reassured them he didn't have the virus. 
So, what is the real reason Benard left the show briefly in 2021?
He was supposed to film a movie
During a recent interview with his "General Hospital" co-star Laura Wright, who plays Carly, Maurice Benard may have revealed the real reason he temporarily left the show earlier this year, prompting one of the soap opera's most controversial storylines. In his YouTube series "Maurice Benard: State Of Mind," Benard said many fans have not been happy with Sonny's amnesia. He said of his fans, "They're not saying they don't like Mike. They're saying they want Sonny." Later he added he thought it came down to the idea, "Frank Sinatra should not sing country songs." During the conversation, Wright asked if the length of the storyline was a result of scheduling conflicts. Benard admitted, "I was supposed to do a movie. Now I'm doing it at the end of the year, but that was it. It was like two to three weeks."
This isn't the first time Bernard took a break from playing Sonny. The actor, who has been open about his struggles with mental health and bipolar disorder, left the show for a year starting in December 1998. In his autobiography, "Nothing General About It: How Love (And Lithium) Saved Me On And Off General Hospital," he also opened up about quitting the show not long after being cast in 1993 (per Soaps In Depth). His initial casting was soon followed by one of his most intense mental breakdowns, but the show's producer and director, Shelley Curtis, encouraged him not to leave. "I'll never forget, I was in my dressing room with Shelley Curtis, crying like a baby on her shoulder," he wrote. "I said, 'There's no way I can say a line.' She looked at me and said, 'We will do it page by page, line by line, word by word if we have to.'"
Benard went on to win two Daytime Emmy awards in the role.