We Finally Have The News Dune Fans Have Been Waiting For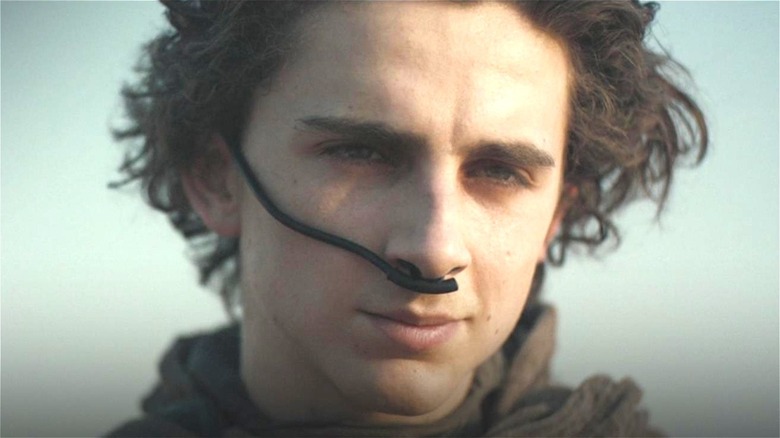 Warner Bros/HBO Max
Denis Villeneuve's long-awaited film adaptation of Frank Herbert's science fiction novel "Dune" is finally here, and so far, it seems like a smashing success. Taking place in a fictional (and incredibly influential) universe where control over a seemingly supernatural substance called "spice" is sought by the wealthy and powerful, "Dune" boasts a compelling storyline, a wealth of source material, and an all-star cast that includes Timothée Chalamet, Zendaya, Rebecca Ferguson, and Oscar Isaac. It's no wonder that "Dune" is earning so much praise: At this time of writing, "Dune" boasts an 84% critical score on Rotten Tomatoes, with a strong box office opening, and it seems like the consensus among fans is that it's proving worth the long, long wait.
There's just one catch — the film ends on a cliffhanger, and unlike other epic franchises like "Lord of the Rings," no sequel has been filmed. This is particularly perilous since the first "Dune" movie only covers roughly half of the plot of the first novel. So, it's understandable that fans would wonder about future films — and we finally have an exciting update.
Dune: Part Two is officially in the works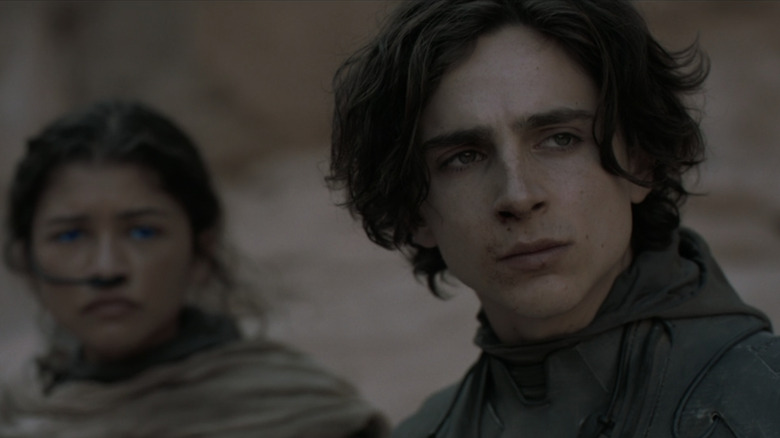 Warner Bros/HBO Max
There have been tons of rumors swirling around about the future of the "Dune" franchise. Aside from fan speculation, we've even had WarnerMedia executives hinting at a sequel, but never outright stating it. Meanwhile, while it's already confirmed that there will be a forthcoming prequel series titled "Dune: The Sisterhood" on HBO Max, the fate of a proper sequel has seemed determined by the first movie's reception.
Well, get ready, because we now have an official confirmation that "Dune: Part Two" is happening.
Legendary Pictures, the production company behind "Dune," tweeted an official update on the future of the franchise. Above a photo with the phrase "Dune: Part Two," the Legendary Twitter account wrote: "This is only the beginning... Thank you to those who have experienced @dunemovie so far, and those who are going in the days and weeks ahead. We're excited to continue the journey!"
The chairman of Warner Bros. Pictures Group, Toby Emmerich, released an official statement about the "Dune" sequel, and also provided a premiere date: "We are thrilled to continue on this journey with Denis and his cast and crew, and our partners at Legendary, and can't wait to bring the next chapter of this epic tale to theaters in October 2023" (via The Hollywood Reporter).
That's still a long ways away, but at least fans can rest easy now. Stay tuned for more "Dune: Part Two" news.