Dune: Prophecy Release Window, Cast, Showrunner, Plot And More Details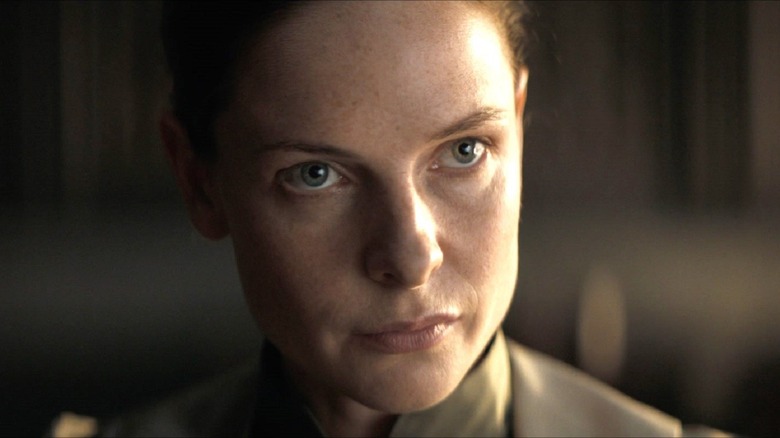 Warner Bros.
We may receive a commission on purchases made from links.
Denis Villeneuve's sci-fi film "Dune" impressed critics and fans alike, but there's more to come in this sprawling franchise, and we're not just talking about "Dune: Part Two." Frank Herbert wrote six original "Dune" novels, and his son, Brian Herbert, wrote more than a dozen books himself. And it appears that Max (formerly known as HBO Max) thinks audiences will be interested in digging deeper into this extended universe.
Based on "Sisterhood of Dune" by Brian Herbert and Kevin J. Anderson, "Dune: Prophecy" is an upcoming prequel series that will take us further into the world of "Dune" — specifically the one overseen by Villeneuve — by focusing a powerful group of women who will shape this entire galaxy. While the show is taking a while to make its way to streaming, we do know some key details, including major casting info and behind-the-scenes details. If you want to get psyched before the series makes it way to Max, read on to discover everything we know so far about "Dune: Prophecy."
When will Dune: Prophecy be released?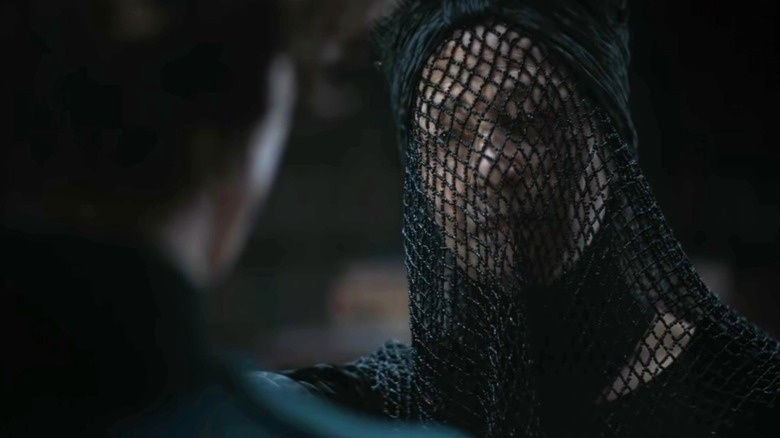 Warner Bros
While there had been rumors of an accompanying prequel series to Denis Villeneuve's "Dune" movies for a while, "Dune: Prophecy" became a reality in June 2019 when it was reported that WarnerMedia had authorized a straight-to-series order for the show. However, after that initial announcement, news about "Prophecy" — then known as "Dune: The Sisterhood" — became scarce until November 2022, when we learned production had started shooting in Budapest, Hungary.
However, the series was put on pause in February 2023. According to a Deadline report, some insiders said this break was always planned. Others said it was the result of behind-the-scenes drama, including last-minute changes to the plot and key creatives walking away. Regardless, after filming shut down for several months, outlets such as IGN and TVLine reported in November 2023 that the series had been renamed (switching from "The Sisterhood" to "Prophecy") and that we'd see the space epic play out in fall 2024.
What is the plot of Dune: Prophecy?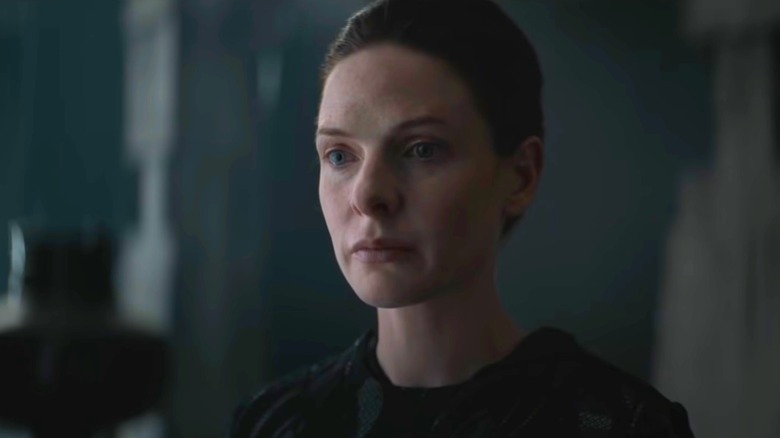 Warner Bros
Created by Frank Herbert and continued by his son, Brian, the world of "Dune" is incredibly epic and vast. So where exactly will "Prophecy" take place in this massive universe, especially in connection to the Denis Villeneuve "Dune" movies? We know it's a prequel series, but just how far in the past will the events of "Prophecy" occur?
Evidently, quite a ways back. "Dune: Prophecy" will go down 10,000 years before the events depicted in Denis Villeneuve's movie. The series will also be drawing inspiration from "Sisterhood of Dune," the novel written by Brian Herbert and Kevin J. Anderson. As for the official plot, the log line explains that the series will follow "the Harkonnen Sisters as they combat forces that threaten the future of humankind and establish the fabled sect known as the Bene Gesserit."
Who is starring in Dune: Prophecy?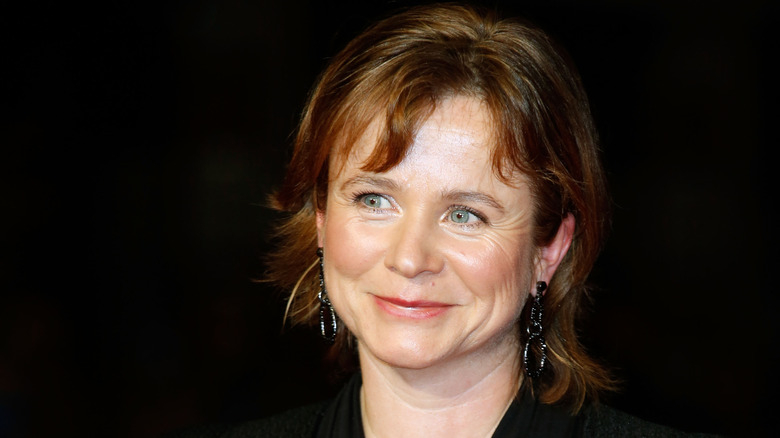 Tim P. Whitby/Getty Images
Denis Villeneuve's 2021 "Dune" was absolutely stacked with A-listers, and the film scored two major stars to play Bene Gesserit witches, with Rebecca Ferguson as Lady Jessica and Charlotte Rampling as Reverend Mother Gaius Helen Mohiam. Needless to say, the TV show will be similarly stacked when it comes to casting their ancestors.
Two of the leading characters in the series are Valya Harkonnen and Tula Harkonnen, powerful women inside the Sisterhood — the organization that will one day become the Bene Gesserit. Emily Watson has been cast as Valya, and you'll most likely recognize the actress from her Emmy-nominated turn in "Chernobyl." And at one point, Shirley Henderson (Moaning Myrtle of "Harry Potter" fame) had been cast as Tula Harkonnen, but the actress stepped away from the project in February 2023 after a series of creative shake-ups. She's since been replaced by Olivia Williams, who's known for projects like "Rushmore," "The Sixth Sense," and "The Crown."
So who will be in the rest of the cast? Well, originally, Indira Varma of "Game of Thrones" and "Obi-Wan Kenobi" was meant to play Empress Natalya, but thanks to a reported scheduling conflict, she's been replaced by Jodhi May of "The Witcher" and "The Last of the Mohicans." May will be joined by the likes of Sarah-Sofie Boussnina, Shalom Brune-Franklin, Faoileann Cunningham, Aoife Hinds, Jade Anouka, Chris Mason, Josh Heuston, Edward Davis, and Chloe Lea. Plus, Travis Fimmel of "Vikings" will play Desmond Hart, a charming soldier who's working against the Sisterhood, and Mark Strong of "Kingsman" and "Shazam!" fame will play Emperor Javicco Corrino.
Who is the showrunner for Dune: Prophecy?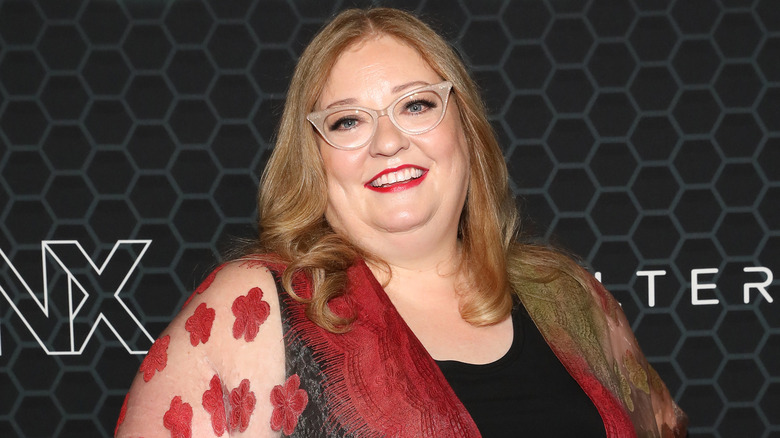 Monica Schipper/Getty Images
The showrunner position for "Dune: Prophecy" has seen a lot of shake-ups since the series was first announced. Originally, screenwriter Jon Spaihts ("Prometheus," "Passengers," "Dune") was supposed to be the showrunner for "Prophecy." However, it was reported in 2019 that he was stepping away to focus on writing the screenplay for "Dune: Part Two." (However, he'll remain an executive producer for the series, alongside the likes of Denis Villeneuve, Brian Herbert, and Kevin J. Anderson.) 
Then it was announced that Diane Ademu-John (who'd served as a producer on shows such as "The Originals," "Empire," and Mike Flanagan's "The Haunting of Bly Manor") would co-run the show with Alison Schapker. But in November 2022, it was revealed that Ademu-John would be stepping away from her showrunning duties (while remaining as an executive producer), leaving Schapker as sole showrunner. Schapker has quite a bit of TV experience. She was an executive producer on "Westworld," a showrunner on "Altered Carbon," and left her fingerprint on series like "Lost" and "Fringe."
However, the drama didn't stop there. According to a Deadline report from February 2023, shooting for the series was temporarily put on hold. Why? According to some insiders, Schapker evidently needed to make some changes to the show after the switch in leadership. Now that we know the series will air in fall 2024, hopefully "Prophecy" won't hit any more snags along the way.
Who will direct Dune: Prophecy?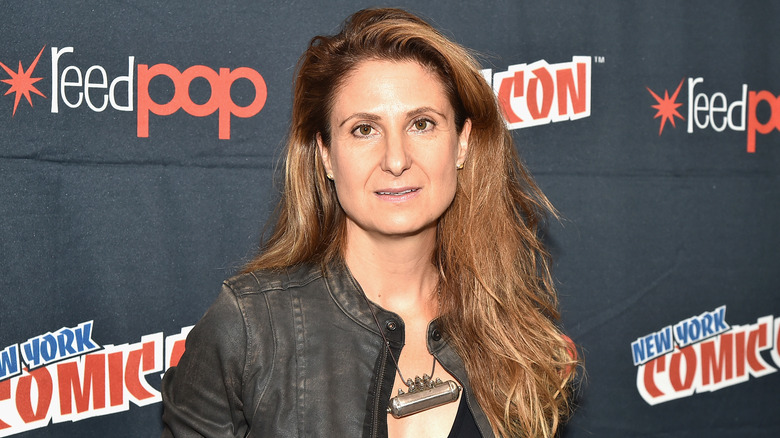 Theo Wargo/Getty Images
At one point, it was reported that Denis Villeneuve himself — the director of the "Dune" films — would helm the pilot of "Prophecy." However, that is no longer the case, as it seems he chose to step away to focus on filming "Dune: Part Two." So who will helm this epic prequel?
Well, Johan Renck was supposed to direct, and with a filmography that includes "Vikings," "Breaking Bad," and "The Walking Dead," he seemed like a pretty solid pick. Perhaps most impressively, Renck won an Emmy for his work on the acclaimed miniseries "Chernobyl." However, in February 2023, Renck left the series. As Deadline put it in their report, "We hear Renck's auteur approach did not jibe with [Max's] vision for the series and was a departure from the look of Denis Villeneuve's films, which led to his departure." 
Now, Anna Foerster will be stepping behind the camera, where she's had quite a bit of experience. Originally, Foerster was a cinematographer, working on projects like "Alien: Resurrection," "The Day After Tomorrow," and "2012." As a director, she's helmed episodes of series like "Jessica Jones," "Westworld," and "Carnival Row." Plus, she directed the Allison Janney action thriller "Lou," so it appears that Foerster is the perfect pick to oversee "Prophecy."
What is the book Sisterhood of Dune about?
"Dune: Prophecy" will be based on "Sisterhood of Dune," the novel written by Brian Herbert and Kevin J. Anderson. So what exactly is this sci-fi book about? Published in 2012, the novel takes place 10,000 years before the story we all know, and it's set after the Butlerian Jihad that eliminated A.I. from the "Dune" universe. In this world, we're introduced to the Sisterhood, the group that will become the Bene Gesserit, and we learn how their leader plans on using illegal computers to oversee a program for human breeding. During all this, we also learn the origins of other "Dune" groups, like the Mentats and the Swordmasters. If you want to truly immerse yourself in the world the TV show is going to create, it might not be a bad idea to check out the book so you can have a firmer grasp on all the politics, cliques, and twists to come.
Where to watch the Dune movies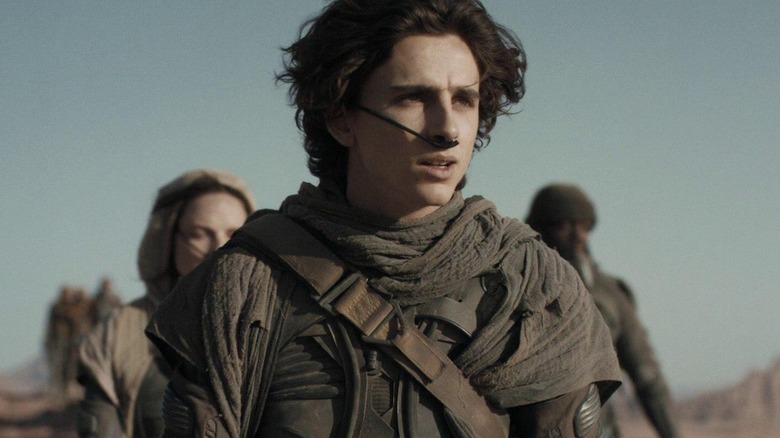 Warner Bros.
While "Dune: Prophecy" will take place 10,000 years before Paul Atreides is running Arrakis, fighting Harkonnens and looking for the Fremen, you still might want to get into that sandworm mood by checking out the first "Dune" film. The 2021 movie — directed by Denis Villeneuve and starring the likes of Timothée Chalamet, Oscar Isaac, Zendaya, Rebecca Ferguson, Javier Bardem, and Jason Momoa — can be streamed on Netflix and Max.
Before "Prophecy" comes out, you'll be to catch Villeneuve's sequel film first. "Dune: Part Two" will hit theaters on March 15, 2024. And if you want to step outside the Villeneuve universe and check out that other "Dune" movie — the critically panned but truly unique David Lynch film starring Kyle MacLachlan as Paul — you can stream it on Max or rent it from sites like Apple iTunes, Amazon Video, Google Play, and YouTube.