Bruce Campbell Battles Rabid Shoppers In A New Trailer For Black Friday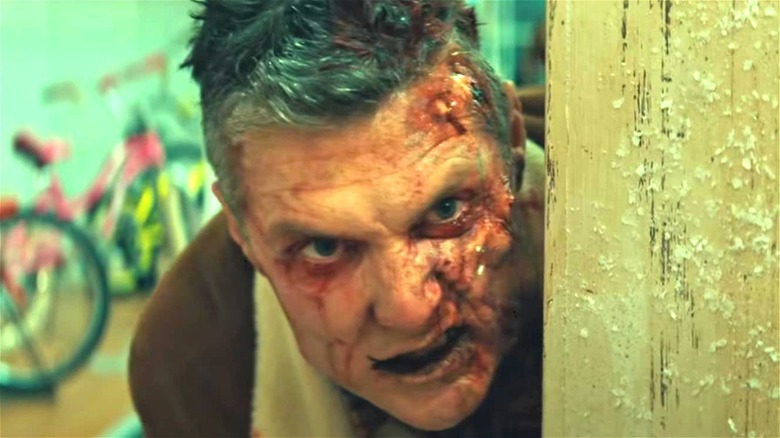 Screen Media Films
"Black Friday," the upcoming holiday-themed horror comedy starring horror icons Bruce Campbell and Devon Sawa, is hitting theaters and VOD next month. For those curious cinephiles wondering if that news applies to you, a new trailer for the movie just landed on YouTube, and it looks like it's going to be a hilarious and horrifying popcorn flick with great practical effects and creature makeup. It has clear influences from George Romero's zombie classic "Dawn of the Dead," a satire of consumerism set in a shopping mall, and Sam Raimi's "The Evil Dead," which also features Bruce Campbell battling the undead and a tone that blends comedy and horror.
Here's the official logline, via YouTube: "On Thanksgiving night, a group of disgruntled toy store employees begrudgingly arrive for work to open the store at midnight for the busiest shopping day of the year. Meanwhile, an alien parasite crashes to Earth in a meteor. This group of misfits led by store manager Jonathan (Bruce Campbell) and longtime employee Ken (Devon Sawa) soon find themselves battling against hordes of holiday shoppers who have been turned into monstrous creatures hellbent on a murderous rampage on Black Friday."
Black Friday is a biting horror comedy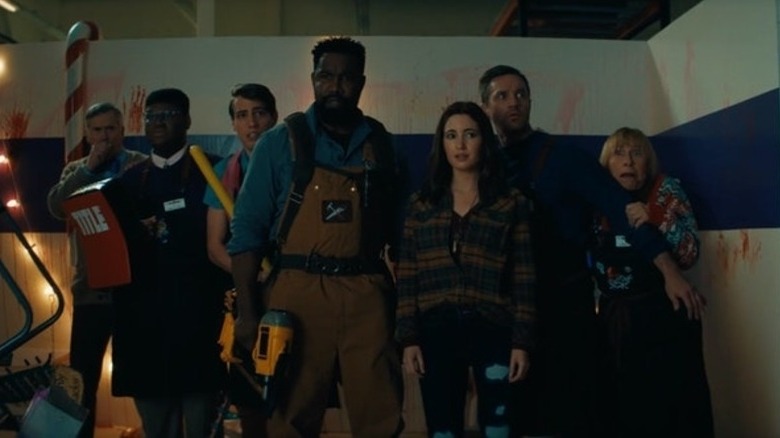 Screen Media Films
"Black Friday" is written by Andy Greskoviak, making his feature screenwriting debut (according to IMDb) and directed by Casey Tebo, writer-director of the 2016 horror comedy "Happy Birthday." The cast also includes "Pan's Labyrinth" and "The Shannara Chronicles" star Ivana Baquero, "Goosebumps" actor Ryan Lee, newcomer Stephen Peck, and "Black Dynamite" and "Spawn" action hero Michael Jai White.
The YouTube comments on the trailer do a surprisingly good job of summing up what's exciting about "Black Friday." "Bruce Campbell and Michael Jai White. What a team up! I'm in," wrote user ZanFear.
"If Bruce Campbell grabs a chainsaw from the hardware dept I'm gonna lose my mind!!" wrote Jordan Saunders. The film is actually set in a toy store, not a department store, so it won't have a real chainsaw, but maybe he'll grab a toy chainsaw in reference to Ash Williams' weapon of choice from the "Evil Dead' franchise.
And SkyCommander wrote, "If you ever worked retail you know this is Based on a true story."
"Black Friday" hits theaters on November 19 (the Friday before Black Friday) and VOD on November 23.