You'll Barely Recognize Ofelia From Pan's Labyrinth Now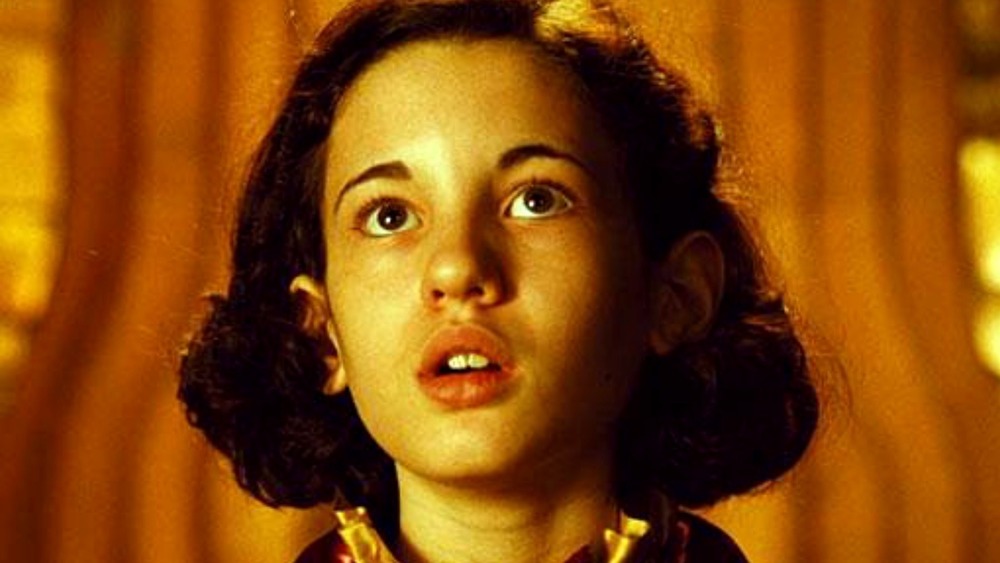 Warner Bros. Pictures
Guillermo del Toro's 2006 fantasy thriller Pan's Labyrinth is still one of the most memorable films of the 21st century, and perhaps all time. Set in post-Civil War Spain in 1944, the film blends the grim realities of warfare with a fantastical setting and unique characters to tell a coming-of-age story that's like no other. The movie follows a young girl named Ofelia who follows a faun from mythology to a mysterious labyrinth. There, she must complete several trials under the watchful eye of her cruel stepfather, a fascist military captain.
While Pan's Labyrinth has a creative fantasy setting and top-notch special effects, none of it would work without the performance of Ivana Baquero, who was cast in the lead role of Ofelia when she was just 11 years old. Carrying a movie is a challenge for an actor of any age, but the young Baquero had to act alongside CGI monsters while conveying complex emotions like grief. Ofelia was originally intended to be 8 years old, but Baquero's audition was so strong that the character was aged up to accommodate her (via Lapalme Magazine). That was a wise decision, as Baquero would go on to win a Goya Award for Best New Actress in 2007.
Playing the little girl in Pan's Labyrinth was a huge early milestone in Baquero's career, but since then she's followed the role up with several more strong performances in movies and on TV. Here's what Ivana Baquero looks like today.
Ivana Baquero has had an active post-'Pan's Labyrinth' career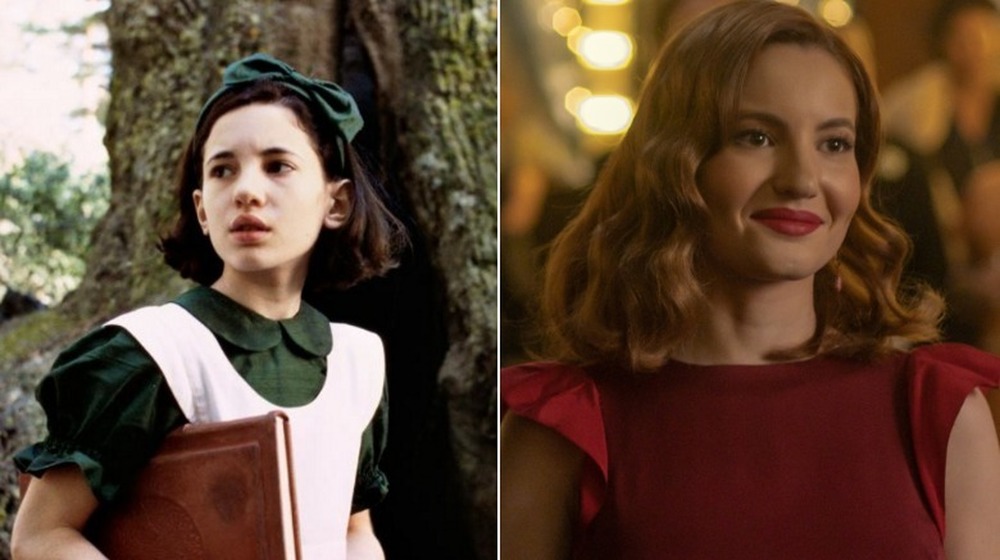 Warner Bros. Pictures/Netflix
Ivana Baquero has worked on both Spanish- and English-language productions since Pan's Labyrinth. Her English credits include the lead role in the 2009 American horror film The New Daughter, as well as a starring role in the 2013 thriller Another Me alongside Sophie Turner and Jonathan Rhys Meyers.
Three years later, she starred as Eretria in the hard fantasy series The Shannara Chronicles alongside Vanessa Morgan. The series originally premiered on MTV, then moved over to Spike in 2017 before Spike was rebranded as The Paramount Network. The show was canceled in early 2018.
More recently, Baquero starred as Eva Villanueva in the Spanish-language Netflix series High Seas, a period crime drama set in the 1940s about two sisters who investigate a series of murders on an ocean liner headed for Brazil. It lasted three seasons before it was canceled in 2020.
The hardworking Baquero hasn't appeared to have much trouble making the transition from child to adult roles. Still just 26, she has a long career ahead of her and we can't wait to see what she does next.