Wonder Woman Expected To Match Thor, Captain America Debuts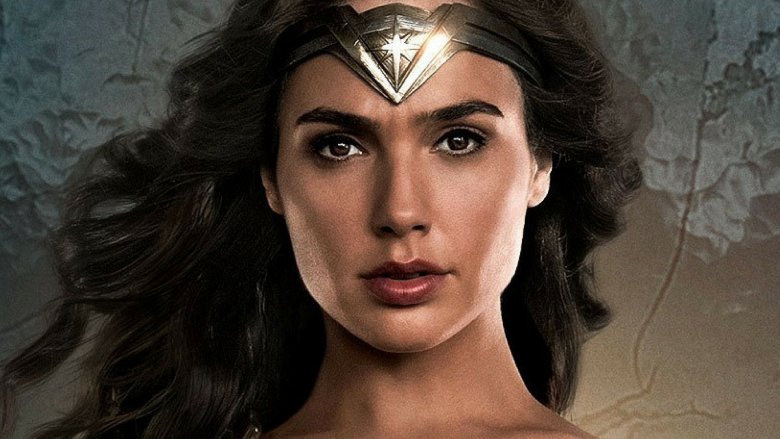 Early tracking is looking good for Wonder Woman. According to The Hollywood Reporter, the DC film is expected to debut around $65 million, matching the first outings of Marvel's Thor and Captain America franchises.
DC films have done well at the box office but have been less popular with critics. Henry Cavill's Man of Steel, the beginning of the DCEU, was the best received film thus far, earning $668 million at the worldwide box office and a 55 percent on Rotten Tomatoes. The follow-up film, Batman v. Superman: Dawn of Justice, did better at the box office, with $873 million worldwide, but fared worse with critics, falling at a 28 percent on Rotten Tomatoes. Suicide Squad fell even further, with a 25 percent, although the film once again was a box office success with $745 million worldwide.
DC is looking to buck the bad review trend with Wonder Woman, which stars Gal Gadot as the titular superhero. Directed by Monster's Patty Jenkins, the film will serve as a World War I-set origin story for the character introduced in Batman v. Superman. Chris Pine, Robin Wright, Connie Nielsen, Lucy Davis, Elena Anaya, Danny Huston, and David Thewlis also star.
DC films have had bigger openings than Wonder Woman is predicted to be headed for, but they have been plagued by sharp drops in their second weeks. Suicide Squad opened to $133 million but fell 67 percent to just $43 million in its second week. Batman v. Superman fell even further in its second week, debuting to $166 million and then dropping 69 percent to $51 million. Man of Steel was marginally the best film at holding on to its opening weekend, bringing in $116 million for its opener and falling 64 percent to $41 million in its second. Comparably, Marvel's Thor, which opened to $65 million, fell only 47 percent in week two, while Captain America: The First Avenger, which also debuted to $65 million, fell 60.7 percent. Both of those films had mostly positive reviews, falling at 77 percent and 80 percent on Rotten Tomatoes, respectively.
An opening of $65 million would put Wonder Woman well ahead of some other superhero film outings, topping the likes of Andrew Garfield's Amazing Spider-Man, Paul Rudd's Ant-Man, and Zack Snyder's Watchmen. While it wouldn't be anywhere near as high as her past DC counterparts, Superman, Batman, and Suicide Squad's Joker and Harley Quinn have more name recognition than Diana Prince does, and those films also had bigger stars attached. A $65 million debut would be more than respectable for Wonder Woman, especially if the film has positive reviews and can avoid a steep second week drop. It could also spell good things for female-led superhero films going forward.
As marketing ramps up for Wonder Woman, the social media sphere is getting buzzier and buzzier about the film, so it's not impossible for it to surpass expectations. Still, the movie will face tough competition from many other highly-anticipate films when it debuts, which could keep it from reaching crazy box office heights. We'll know Wonder Woman's box office prowess for certain when the movie debuts on June 2.