Is Richard Schiff Really Leaving The Good Doctor?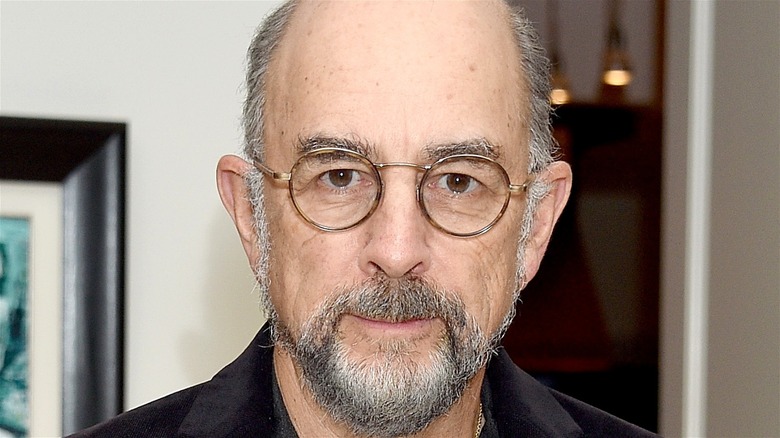 Gregg Deguire/Getty
"The Good Doctor" follows in the grand tradition of ABC medical dramas. This one focuses on Dr. Shaun Murphy (Freddie Highmore), an autistic surgical resident whose prominent presence at a hospital earns a divided reaction from his coworkers. However, some are more than happy to show him the ropes and teach him about medical procedures, like Dr. Aaron Glassman (Richard Schiff). Dr. Glassman has been somewhat of a father figure to Dr. Murphy throughout the show's run, but fans have always suspected there's a ticking clock to how long he'll be around in the medical show.
At the end of the first season, it's revealed that Dr. Glassman has a brain tumor that will inevitably end his life. It's designated inoperable, so he always knows he's on borrowed time. He's occasionally had to step back from his work to focus on his health, but in the back of fans' minds, they knew that it's only a matter of time until Dr. Glassman's was gone for good. That is ... until he made a miraculous recovery.
With his newfound health, the real question remains: will Richard Schiff depart "The Good Doctor" any time in the near future?
It looks like Richard Schiff will stick around The Good Doctor for a little while longer
Richard Schiff had his own personal health scare in 2020 when he announced to his fans he had been diagnosed with COVID-19. He had to be hospitalized for the condition, but fortunately, he made a full recovery. He tweeted, "Released from hospital. As we speak. @thesheilakelley picking me up. I'm so grateful for all the love and support. It's overwhelmingly moving and touches me deeply. Thanks to fantastic nurses and docs. I'm aware of how lucky I am. So many still struggling" (via Deadline).
The recovery's allowed him to remain an integral part of "The Good Doctor" Season 5, and by the looks of it, the actor still immensely enjoys his time on the procedural. In September 2021, Schiff posted a photo of him on Instagram taking it easy while the cameras weren't rolling on "The Good Doctor" along with the message, "Just another day on the set of @thegooddoctorabc. What are you up to today. Lay it on me. I got time. We're between set ups."
That doesn't mean the writers behind the scenes don't have other plans in mind. Season 5 has seen more than a few shake-ups, especially with the new hospital owner Salen Morrison (Rachel Jones) implementing a new work system that hasn't resonated well with Dr. Glassman. He even threatened to leave at one point before deciding to stay when his clinic's budget doubled. But you never know what might happen toward the season's end. For now, fans can breathe a sigh of relief. Dr. Glassman likely won't be going anywhere anytime soon.