Here's Where You Can Watch Crisis On Infinite Earths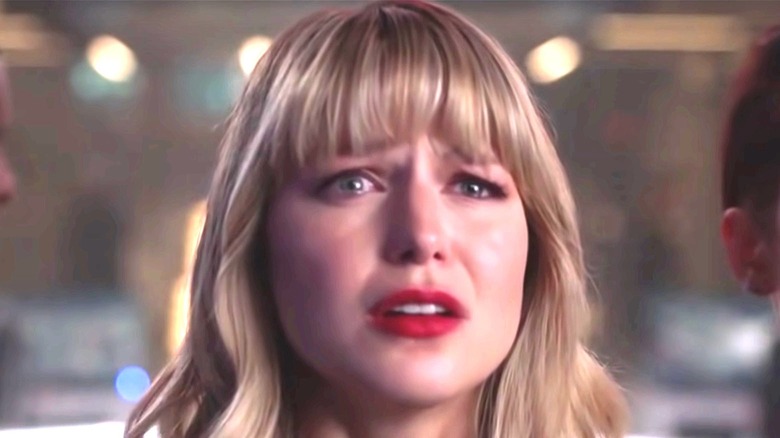 The CW
We may receive a commission on purchases made from links.
Since the premiere of "Arrow" back in October of 2012, The CW has solidified its place among the superhero content craze of modern entertainment. "Arrow" stars Stephen Amell as Oliver Queen, a.k.a. "The Arrow," then later the "Green Arrow," coinciding with the iconic DC Comics character. Amell helped the show gain a massive following with his gritty approach to the spoiled rich boy stranded on an island for five years turned archer vigilante. Then, when "The Flash" premiered with Grant Gustin as Barry Allen almost exactly two years later, The CW began expanding its characters into an entire shared universe.
The first crossover between characters actually happened two months later in December of 2014, with "Flash vs. Arrow." Five more major event crossovers would follow over the next five years, including "Heroes Join Forces," "Invasion!," "Crisis on Earth-X," "Elseworlds," and finally, "Crisis on Infinite Earths," which is the largest crossover between DC characters that The CW has ever done before. It not only brings together heroes from all The CW DC shows but features cameos of other DC characters from films and shows of the past and present — including characters from Tim Burton's "Batman" and DC's HBO Max show, "Titans."
Whether you're a massive DC fan looking to see a bunch of your favorite characters team up, or an "Arrow" fanatic trying to see what really happens to Oliver Queen, here are some streaming options if you're looking to watch "Crisis on Infinite Earths."
You only have to pay for one part of the Crisis on Infinite Earths crossover event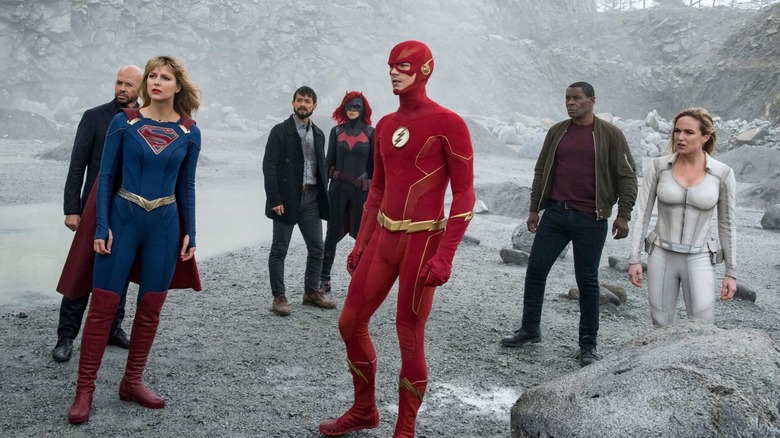 The CW
Around the release date of major The CW episodes, you can usually stream them for free on The CW app. However, given that "Crisis on Infinite Earths" premiered in 2019, you'll have to explore other avenues. There are five parts to "Crisis on Infinite Earths," all split up in the separate solo series' of the characters, and luckily, four of the five are available on Netflix.
Part 1 is Season 5, Episode 9 of "Supergirl," Part 2 is Season 1, Episode 9 of "Batwoman," Part 3 is Season 6, Episode 9 of "The Flash," Part 4 is Season 8, Episode 8 of "Arrow," and finally Part 5 is Season 5, Episode 1 of "DC's Legends of Tomorrow." Part 2, the "Batwoman" episode, is the only one that you'd have to pay for, assuming you already have a Netflix subscription. You can buy the episode for $1.99 on YouTube or Google Play which is the easiest and cheapest option. However, if you have an HBO Max subscription along with Netflix, you're in luck, because you can currently stream all episodes of "Batwoman" on the platform.
If you're someone who doesn't have any streaming services whatsoever, you still should be able to find affordable ways to watch all of the episodes, including on Amazon Prime Video, for a total of about $15.00 after buying each individual episode — same on Apple TV. Whether you have to pay or not, if you're a DC fan, "Crisis on Infinite Earths" is certainly worth the watch. Just make sure to grab the tissues for this one.