The 100 Season Four Art Shows Fiery Destruction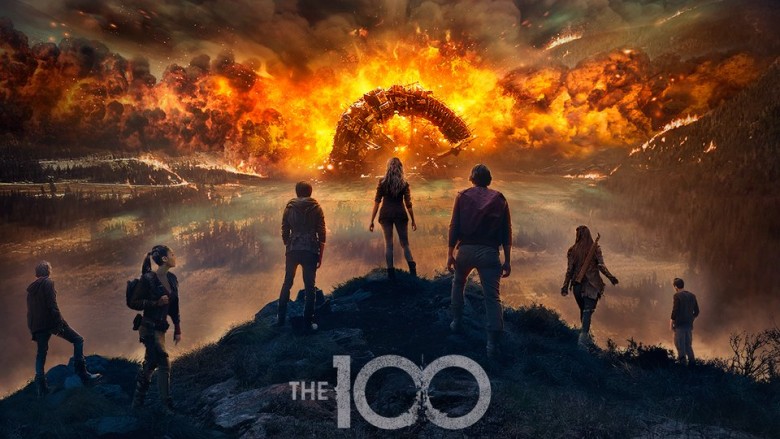 The 100 has released its key art for season four, and things do not seem to be going well for Clarke and her friends.
Season three of The CW's apocalyptic drama concluded with Clarke shutting down A.L.I.E., despite the A.I.'s warning about 96 percent of the Earth becoming uninhabitable within months due to the impending meltdown of its remaining nuclear reactors. As shown in the season's trailer, this does not end well for the Earth's few remaining residents, who are forced to fight for their lives amidst black rain, pre-cancerous lesions and a host of other awful problems.
Details about the season have been kept mostly under wraps, with the cryptic synopsis for the premiere simply reading, "Clarke (Eliza Taylor) and her friends struggle with how to proceed after the fate of the world is revealed," but showrunner Jason Rothenberg did tease a little bit about its dark tone in an interview with Entertainment Weekly earlier this month.
"If you can't stop the end of the world, how can you find hope?" he said. "Some people will cling to their loved ones, some people will fight to their last breath, and some people are just done fighting."
The 100 returns on Feb. 1 at 9 p.m. on The CW. While we wait, here are some other TV shows to check out that are set to blow everyone away in 2017.