The Spider-Man Comic Strip That Fetched Thousands On Pawn Stars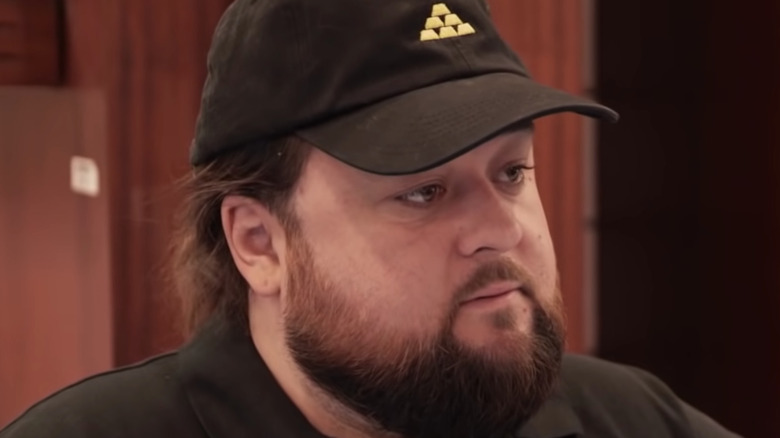 History
As Rick Harrison says at the beginning of every episode of History Channel's "Pawn Stars," you never know what's going to walk through the door of the World Famous Gold & Silver Pawn Shop in Las Vegas. During a Season 14 episode of the long-running series, a genuinely irreplaceable piece of entertainment history arrived, and the owner, as almost always occurs on the show, was looking to sell. The item at hand? An original piece of artwork from the 1977 Marvel newspaper comic strip "The Amazing Spider-Man," complete with the signatures of Stan Lee and John Romita. The comic strip showed three frames of artwork, two depicting Spider-Man in the midst of his routine crime-fighting activities and another showing Mary Jane Watson talking on the phone while in the bathtub (via YouTube). 
The character of Spider-Man was originally developed by Marvel creators Stan Lee and Steve Ditko and first appeared in the final issue of "Amazing Fantasy" in August of 1962 (via Marvel). After his introduction in "Amazing Fantasy," Spider-Man appeared in his own comic titled "The Amazing Spider-Man" in March of 1963. The character would go on to become one of the most recognizable and profitable comic-book creations in history. 
To know if he was getting his money's worth, Chumlee reached out to Stan Lee himself for verification.
The owner was asking for $10,000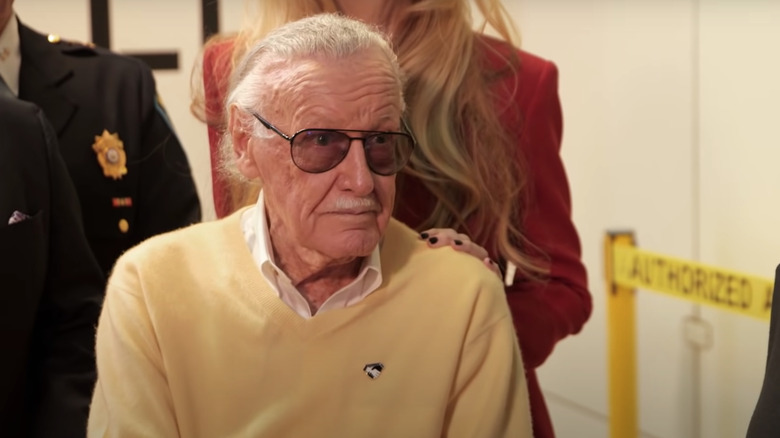 History
Just before the artwork and signatures of Stan Lee and John Romita were verified, Chumlee asked the owner, Vince, how much he wanted for the signed comic strip. At first, Vince suggested a starting price of $10,000, but Chumlee quickly lowballed him with a counteroffer of $3,500. The two traded offers back and forth a few times before eventually settling on an even $5,000, just before meeting with Stan Lee to verify the piece. In a moment that Chumlee humorously referred to as "Mr. Lee meets Mr. Lee," the Marvel legend assured Chumlee that the comic strip was, indeed, authentic. With Lee's endorsement of the comic strip, Vince agreed to sell the piece for $5,000.
Lee also took the opportunity to point out the purpose of the pin he was wearing in support of "Hands of Respect," an organization he founded. Just like he often did in his "Stan's Soapbox" column, which appeared in many of his comic books (via Marvel), the group advocates for a "culture of respect among all communities across the nation." Lee died in 2018 at the age of 95.