What Marnie From Halloweentown Looks Like Today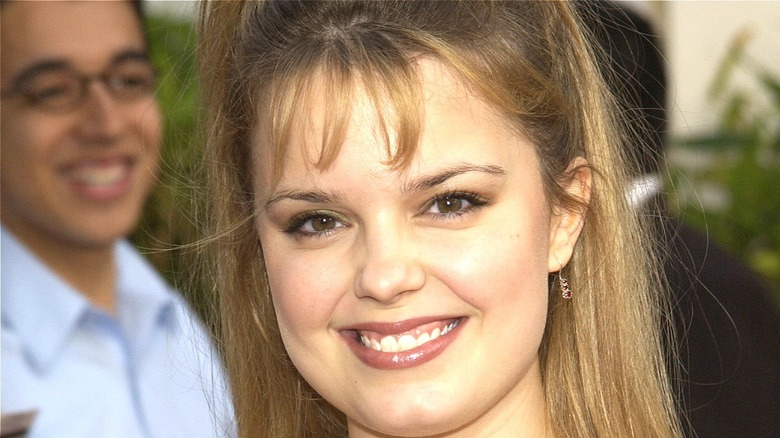 Featureflash Photo Agency/Shutterstock
We may receive a commission on purchases made from links.
Every time October comes around, we all love indulging in our favorite Halloween traditions. We carve pumpkins, eat apple pie and, of course, we watch our favorite Halloween movies. While there is an unlimited number of horror movies, both classic and contemporary, to indulge in, there are fewer movies that fall in the spooky, not scary category. And for '90s babies, Disney Channel's "Halloweentown" and its subsequent sequels are at the top of that list. 
"Halloweentown" was a massive hit when it debuted in 1998. The story follows Marnie, a young girl who comes to learn that she descends from witches. She travels with her grandma, played by the late Debbie Reynolds, to a magical world where Halloween is a year-round celebration. The film is feel-good and family-friendly and is sure to put anyone in the Halloween spirit. And while the film has lived on for decades following its release, it does beg the question, what happened to the child actress who played Marnie? 
Kimberly J. Brown has continued acting after Halloweentown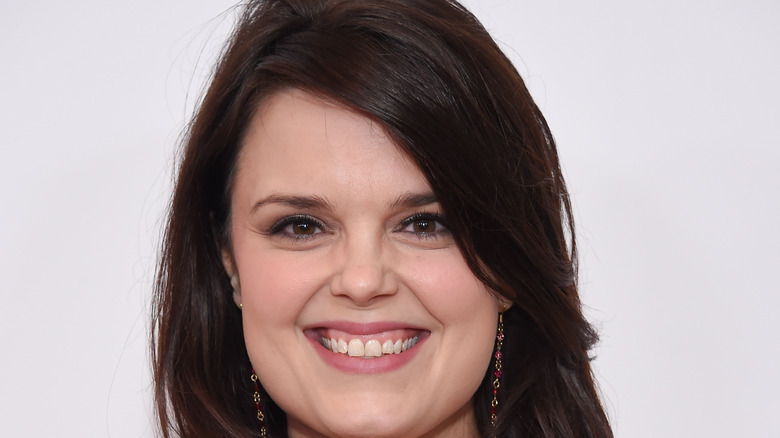 DFree/Shutterstock
Kimberly J. Brown played Marnie in not only the original "Halloweentown," but also its first two sequels: "Halloweentown II: Kalabar's Revenge" and "Halloweentown High." In the fourth film, "Return To Halloweentown," Brown was recast, with Sara Paxton taking on the role. While "Halloweentown" was Brown's big break, she had a history of child acting gigs prior to her Disney Channel debut. Brown began acting at age 5, according to her website, and by age 9, she had appeared in three shows on Broadway. She received an Emmy nomination for her role as Marah Lewis in the long-running soap opera "Guiding Light" in the '90s. 
She's had several roles in films since "Halloweentown", including 2003's "Bringing Down The House" starring Steve Martin and Queen Latifah, and 2005's "Be Cool" starring John Travolta and Uma Thurman. In the TV realm, she's had a handful of roles, including starring in the Stephen King miniseries "Rose Red" in 2002. More recently, she had a recurring villain role as Nurse Chloe on "General Hospital." 
Brown is currently dating her "Halloweentown" co-star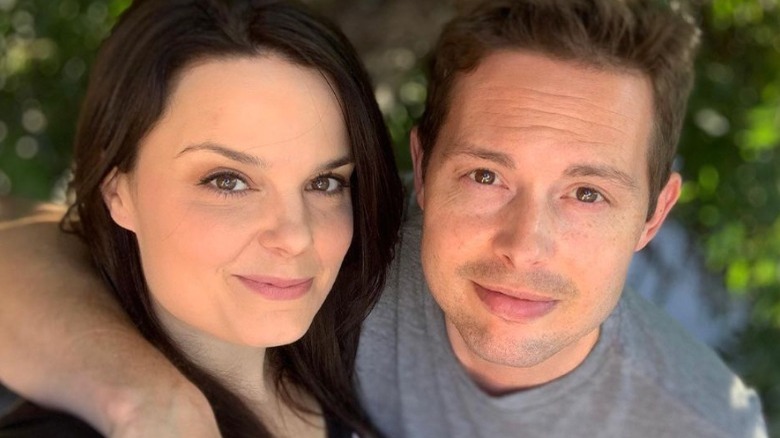 Kimberly J. Brown/Instagram
Kimberly K. Brown is still active in the acting world, whether it be in mainstream productions or in improv comedy skits on her YouTube Channel. Outside of Hollywood, she also runs the Etsy shop CraftlyCreative where she sells custom paintings and graphic t-shirts, many inspired by "Halloweentown." In 2016, she also published a Halloween-themed children's book "Poppin's Pumpkin Patch Parade."
Brown's YouTube channel features a lot of lifestyle content like recipes, Q&As, and vlogs. In one recent Q&A, she mentioned being open to doing a "Halloweentown 5" with Disney if the idea came up. Even if a "Halloweentown" reboot doesn't happen, Brown is still reminded of the role on the daily — particularly because she's dating one of her co-stars from the film. She's currently dating Daniel Kountz, who played Kal in "Halloweentown II." So the pair are the perfect couple to advertise all of Brown's "Halloweentown"-inspired merchandise on Etsy.