Why Malignant's James Wan Didn't Return To Direct The Conjuring 3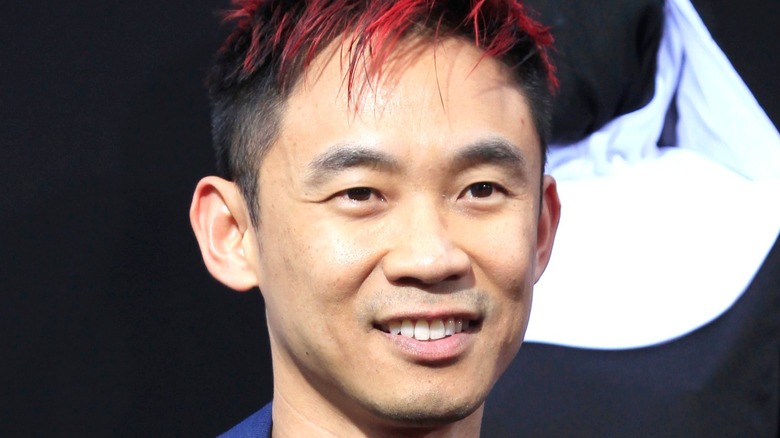 Kathy Hutchins/Shutterstock
There's no question James Wan has made an indelible mark on the horror movie genre over the past two decades as the architect of the "Saw" saga, the "Insidious" chapters, and "The Conjuring" universe of films. And while the writer-director has dabbled in a big way in other genres, too, with "Furious 7," "Aquaman" and the upcoming "Aquaman and the Lost Kingdom," his heart appears to be firmly entrenched in the idea of frightening moviegoers, as demonstrated by his latest film, "Malignant."
"Malignant" follows the haunting path of Madison (Annabelle Wallis), a woman traumatized from early childhood who experiences horrific psychic visions of brutal murders that end up being real. It turns out that Madison has a psychic tie to a malevolent monster committing the horrific crimes, but since she can't prove it, authorities deem her a suspect in the killings.
Thanks to Wan's crafty inventiveness and unflinching approach to horror and gore, "Malignant" shocked moviegoers in its dizzying third act with the film's twisty reveal. Naturally, the conclusion of "Malignant" leaves the door open for another Wan franchise, giving the esteemed director yet another shot at getting behind the camera for a second ghastly go-round.
But as the films in Wan's previous franchises have shown, the filmmaker most times does not stick with directing one particular set of his creations. The most recent example of that is how Wan handed over the director's reins of "The Conjuring: The Devil Made Me Do It" to Michael Chaves after directing the first two "Conjuring" films. Now, Wan is revealing the reason for that.
James Wan says he doesn't like to repeat himself
Part of the reason Wan didn't direct another tale from the case files of Ed and Lorraine Warren (Patrick Wilson and Vera Farmiga) with "The Conjuring 3," obviously, was that he was busy directing "Malignant." The unanswered question, though, is why he chose to make the move away from "The Conjuring" universe at this point.
"Over the last 10 years between the 'Insidious' films and the 'Conjuring' films, I've become known as the supernatural ghost guy who comes up with these jump scares," Wan said in an interview with a group of reporters (via Collider). "I'm not a fan of repeating myself or at least not repeating this, this often, and I just felt like it was time for me to do something a bit different again and really kind of harken back to my harder hitting horror films that I broke out with, and really to let the hardcore horror fans out there know that, 'Hey, I haven't forgotten about them.'"
James Wan says he doesn't want his filmmaking to become stale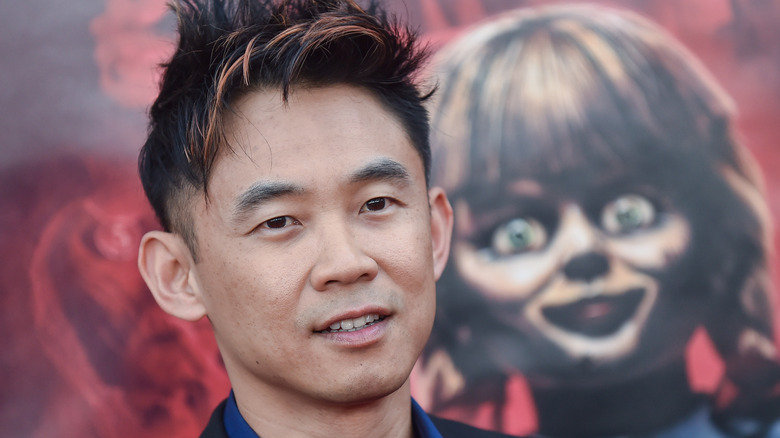 DFree/Shutterstock
Apart from staying true to the fans of his more explicit horror films, Wan said that he simply likes to explore original themes, and as such, find new ways to be inventive.
"I just want to come up with an original story that allows me the freedom to experiment with different kinds of filmmaking, to play with prosthetics, play with practical effects and also to play with visual effects to a certain level, and make movies with people that I want to collaborate with," Wan told reporters, via Collider. "Really at the end of the day, I just want to keep reinventing myself. I don't want to get stale doing — I'm very thankful for what I've achieved in this genre, especially, but I still think I have a lot more to give and I want to keep finding other stuff to do it with. I mean, there's a reason I didn't come back to do 'Conjuring 3,' because I was too busy making 'Malignant' and that was my primary goal, was to go off and come up with something different, something new and to continue kind of exploring stuff that interests me."