The Character Everyone Forgets Rachel Brosnahan Played On Grey's Anatomy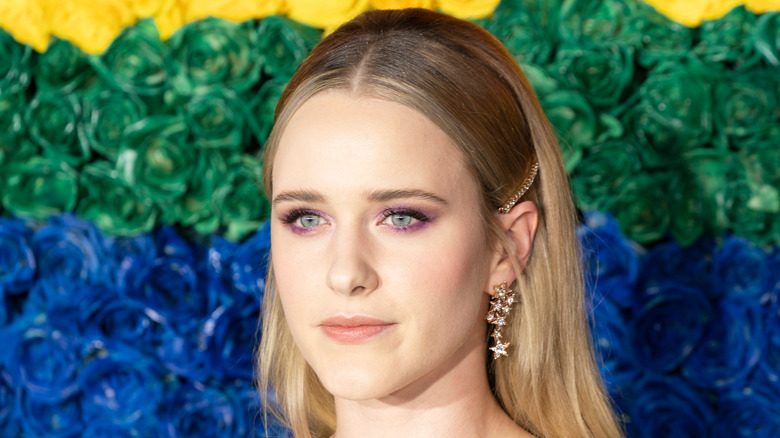 lev radin/Shutterstock
Rachel Brosnahan has emerged as one of the biggest names in television today. With her incredible comedic chops and convincing dramatic performances, her success is very warranted. She's best known for starring in the titular role on Amazon's "The Marvelous Mrs. Maisel," a performance that has earned her two Golden Globes and an Emmy (via IMDb).
However, like any actor, Brosnahan's career didn't immediately start with stardom. In the business since 2009, she had a number of roles in various films and television shows before her big break, including "The Blacklist," "Manhattan," and most notably, as Rachel Posner on Netflix's "House of Cards." Brosnahan has appeared in some very iconic broadcast television shows, too, such as "CSI: Miami," "Gossip Girl," and the beloved medical drama "Grey's Anatomy."
The talented actor appears in Season 9, Episode 14 of "Grey's," entitled, "The Face of Change." But who exactly was her character on the hit Shonda Rhimes show — and why is it so memorable?
Rachel Brosnahan played a transgender teen on "Grey's Anatomy"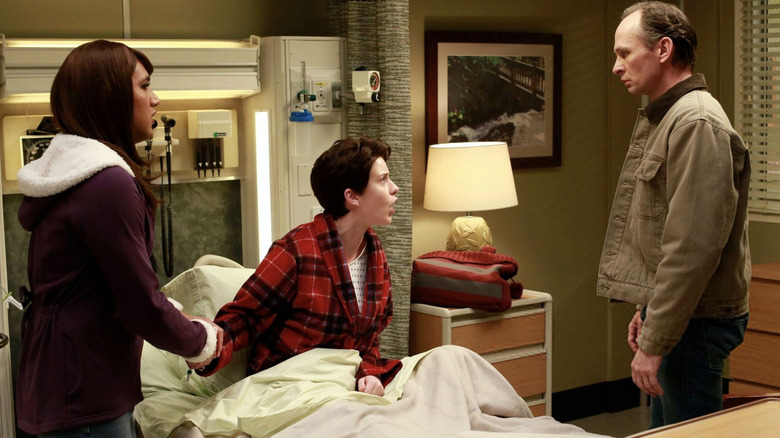 ABC Television Distribution
"The Face of Change," which aired in 2013, explores the challenges transgender teens face in medicine. Rachel Brosnahan plays Brian Weston, a young transgender man seeking a double mastectomy as part of his gender reassignment surgery. The surgery comes at a time when Seattle Grace is doing a major PR campaign, and Dr. Jackson Avery (Jesse Williams) and Dr. Alex Karev (Justin Chambers) are both in the running to be the new "face" of the hospital. The pair of doctors must navigate the stress of the business side of the hospital, all while caring for their patient and protecting him from his father, who is not accepting of his son's identity. 
Brosnahan's role in this episode of "Grey's Anatomy" is an emotional one, but her casting does not age well. Casting a woman to play a transgender man is a problematic choice, as it can suggest that transgender men are not really men and denies roles to transgender actors. However, Brosnahan plays the role of Brian with grace and makes "The Face of Change" one of the most memorable episodes of "Grey's" ninth season.