Here's Where You Can Watch Every Episode Of Doctor Thorne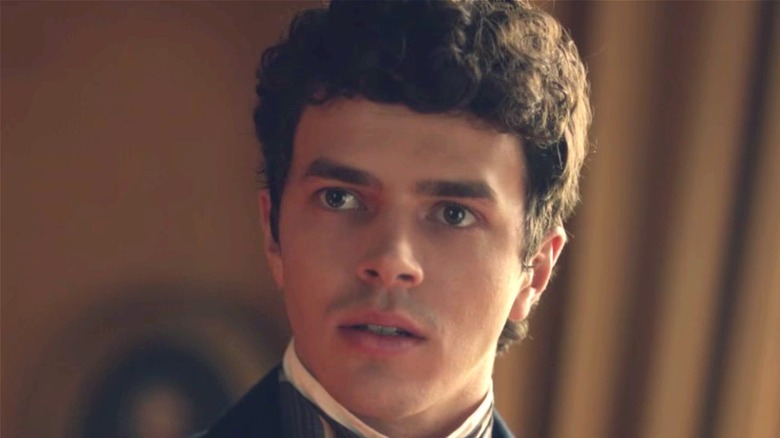 ITV
Sometimes you're just in the mood for a good marriage plot. Based on a 19th century novel by the British author Anthony Trollope, the 2016 TV adaptation of "Doctor Thorne" concerns itself largely with the wealthy and slightly less-wealthy denizens of Trollope's fictional county of Barsetshire. Doctor Thorne (Tom Hollander) has served as the guardian of his niece Mary (Stefanie Martini) since the death of her father. He has also been keeping the secret of her illegitimacy, which comes to the fore as she's pursued by Frank Gresham (Harry Richardson). Frank's family would prefer him to pursue a bride who could bring more money into the family, and so the possibility of scandal makes them doubly opposed to the match.
It's that kind of story, a drama of manners played out amongst the landed gentry. In addition to its cast, which also includes Ian McShane and Alison Brie, its hook comes from its executive producer and writer, Julian Fellowes. Fellowes knows his way around this kind of story, having won an Oscar for his script for "Gosford Park" before going on to create the series "Downton Abbey." "Doctor Thorne" is set more than half a century before the 1st season of "Downton Abbey," but the mores and follies of the English upper classes are still ripe for inspection. You can see for yourself if you have the right streaming service.
Amazon Prime is the place to find Doctor Thorne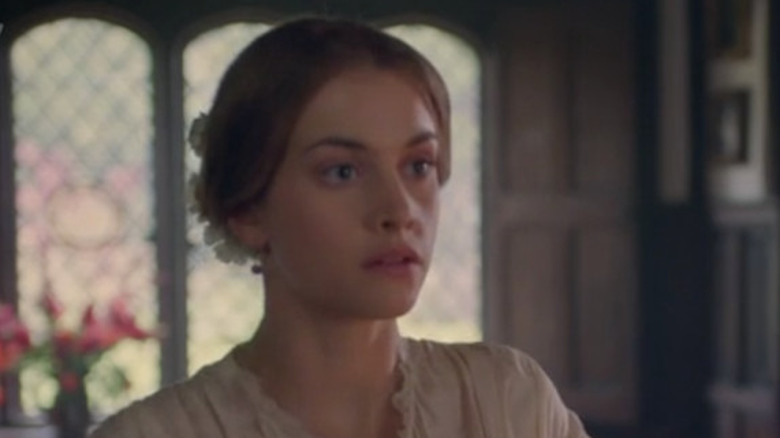 ITV
You can find the entirety of "Doctor Thorne" streaming on Amazon Prime. If the offerings on the Amazon listing look a little scant to you, don't worry. The four episodes are all that there are to "Doctor Thorne."
In its original incarnation on the United Kingdom's ITV, the miniseries actually consisted of just three episodes. They were recut for broadcast in the U.S. to turn the series into four shorter episodes, each bookended with introductions and recaps filmed by Fellowes himself, which proved frustrating for some critics, including those from the Tampa Bay Times. Perhaps the powers that be thought the sheer Britishness of the project would need interpreting for an American audience.
For fans of physical media, the series is also available for purchase on DVD from the websites Amazon, Target, Best Buy, and many more of the usual retail suspects for that kind of thing. A new copy seems likely to set you back approximately $24, as of this writing. Just make sure you don't accidentally buy the book instead.