The Family Drama Hidden Gem You Can Stream On Amazon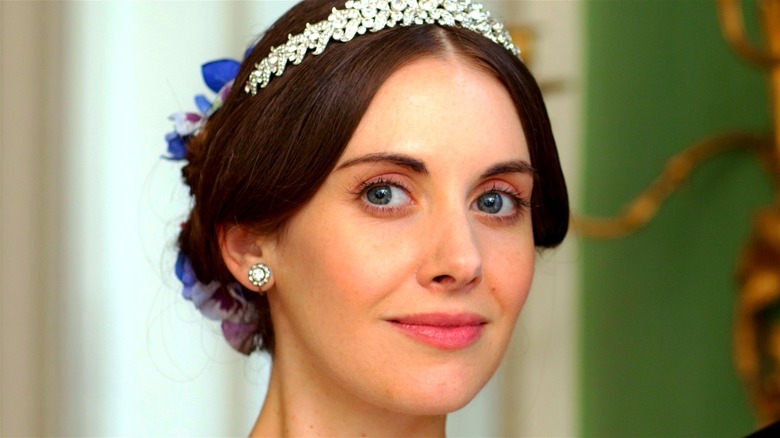 ITV
For years, "Downton Abbey" provided an outlet for audiences who wanted a glimpse into how British high society lived in the early 20th century. The aristocracy and their servants experienced formative events — from the sinking of the Titanic to the start of World War I — in very different ways. Modern viewers were both entertained and educated while dreaming of what it would be like to live on such a massive estate.
In the event you've gone through "Downton Abbey" withdrawals ever since the series ended and the movie came out, then you may want to find another show to see how the other side lived. "Doctor Thorne," based on Anthony Trollope's 1858 novel of the same name, goes back even further in time to the mid-19th century, where concerns about whom the wealthy can marry take center stage even more prominently.
While "Doctor Thorne" originally aired on ITV across the pond, anyone around the globe can now watch it now that all four episodes are available to stream on Amazon Prime Video. Each episode is only 43 to 45 minutes in length, so you can binge-watch it quickly when you're in the mood for a spot of tea and some crumpets. 
Doctor Thorne showcases familial turmoil in London's high society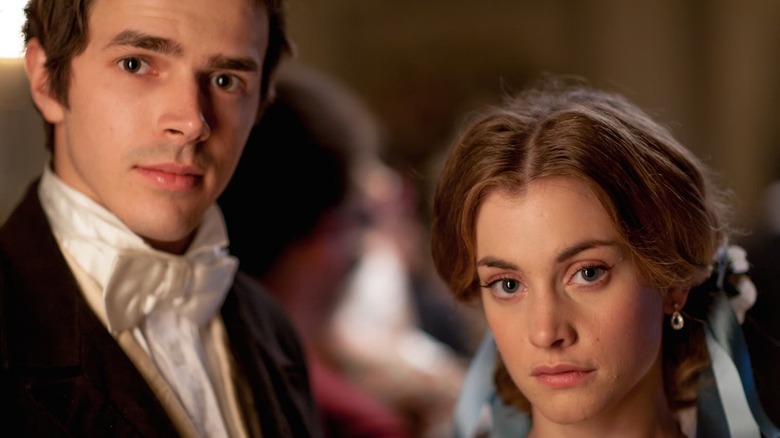 ITV
After the death of her father, Mary Thorne (Stefanie Martini) goes to live with her uncle, Doctor Thorne (Tom Hollander). Over time, Frank Gresham (Harry Richardson) meets Mary and wants to make her his bride, but due to his own family's financial woes, his relatives need him to wed someone wealthier to raise their status. This creates even more conflict when Mary attracts the attention of Louis Scatcherd (Edward Franklin), but Doctor Thorne is highly against that particular union. 
Considering "Doctor Thorne" comes from "Downton Abbey" creator Julian Fellowes, audiences should expect ample drama with fine performances throughout. Critics took note of these qualities, with Gail Pennington of the St. Louis Post-Dispatch writing, "'Doctor Thorne' is lively and satirical, with tongue-in-cheek humor throughout. Hollander and Martini ground the story with dignity amid Trollope's society caricatures, and Fellowes' twinkle as he introduces the chapters makes clear that this is a lighthearted romp, albeit one with a lesson."
Whether you enjoy figuring out which couples will end up marrying or just like watching pretty people in gorgeous costumes, there are ample reasons why you should put "Doctor Thorne" on your watch list. There may only be four episodes, but fans can soon take another trip into Fellowes' signature brand of British high society once "Downton Abbey 2" comes out in theaters this December.