The Chicago P.D. Season 9, Episode 4 Scene That Had Fans In Tears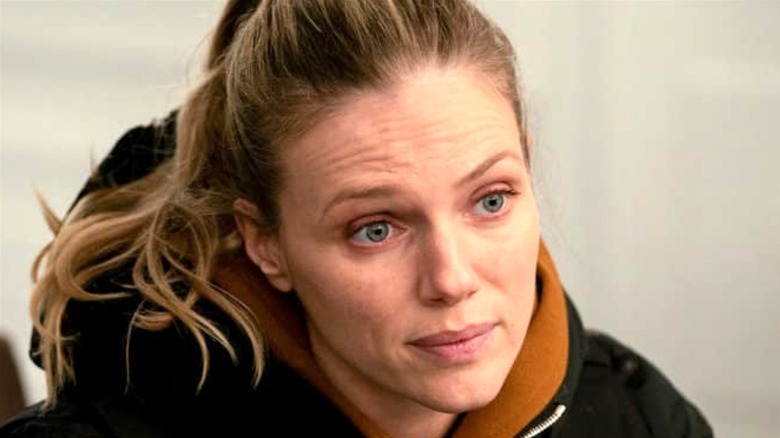 NBC
On Season 9, Episode 4 of "Chicago P.D.," Detective Hailey Upton (Tracy Spiridakos) struggles with the death of a suspect from an accidental weapon discharge in a previous episode. Her sleepless nights are punctuated by restlessness as she attempts meditation, all the while being bombarded by flashbacks of the shot and her bloody hands in the rain. She then decides to direct her energy by going into the precinct late at night and ends up getting a call to an abandoned property that hosts a local urban legend. Arriving at the scene, Detective Upton is directed inside by a visibly shaken police officer. It is then revealed that the derelict structure plays host to child trafficking, which takes its mental toll on the officers present. 
The officers are quickly called to a possible related scene, and Detective Upton discovers the escaped child victim hiding in a garage. This adds even more stress to the already frayed detective, and sets the stage for an emotional scene. 
Detective Upton's emotional breakdown tugged at fans' heartstrings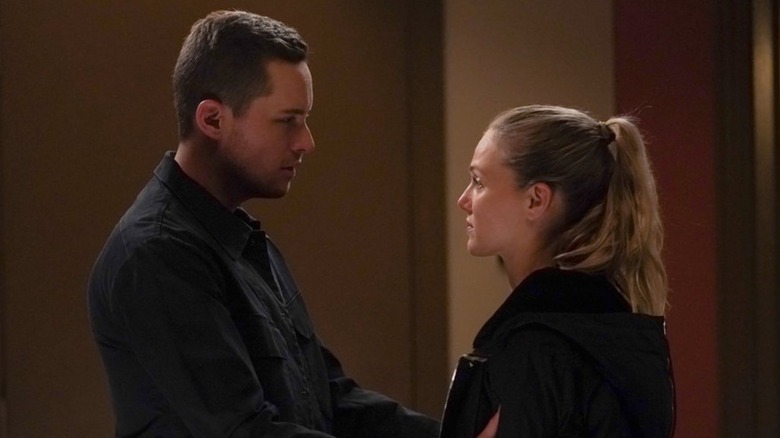 NBC
The detectives of "Chicago P.D." follow a lead to a quarry, where multiple dead victims are found. Detective Upton then interrogates the real estate manager of the property, where the lack of sleep and growing emotions are on full display. The trigger for the exchange between Upton and Detective Jay Halstead (Jesse Lee Soffer) comes when the previous suspect in custody almost kills himself due to his connection to the atrocities. This was the straw that broke the proverbial camel's back, considering how much death and horror were laced throughout the episode. Upton feels personally guilty for the mistake, and she has a breakdown in front of Halstead. She hyperventilates and struggles with an array of surging volatile feelings. 
Tracy Spiridakos gets to show off her acting chops in the aforementioned scene as she laments her inaction in preventing the attempted suicide. A fan on Twitter went on to post a clip of the moment and commented on how this was a masterclass in acting. Another Twitter user, @Gio_amuminMilan, replied, "She deserves an award for this performance which is the latest of a series of amazing proofs she's a stunning actress. It's about time she gets one!"
Fans across all venues were thoroughly enthralled by Spiridakos, with u/theghostwhorocks writing, "Hailey's breakdown was...WOW. Top acting by Tracy Spiridakos in this whole episode, but that scene especially." Others added that the acting has always been phenomenal, but now it has entered an entirely different level. Needless to say, fans are completely in love with the new season of "Chicago P.D.," and the skills of the cast are reaching an awe-inspiring crescendo.
If you or anyone you know has been a victim of sexual assault, help is available. Visit the Rape, Abuse & Incest National Network website or contact RAINN's National Helpline at 1-800-656-HOPE (4673).