Where Is Chicago P.D. Actually Filmed?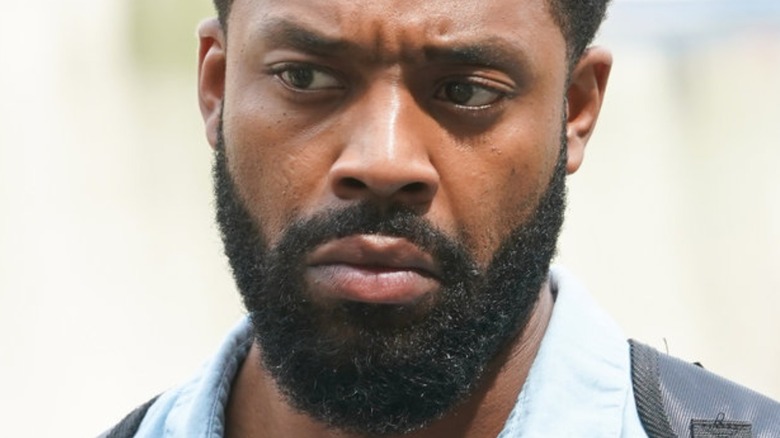 Lori Allen/NBC
NBC's "Chicago P.D." is a vital and successful part of Dick Wolf's "One Chicago" franchise. The Wednesday night staple still pulls in solid ratings for the network eight seasons after its debut, and was the tenth most-watched show in America during its 2020-2021 outing (per The Hollywood Reporter). In fact the viewership of "Chicago P.D." has actually gone up from season to season (during the 2019-2020 season — it was the eleventh most popular show in America, per Deadline) — which is an impressive feat for any television series.
The show's moody cityscapes and authentic-feeling street scenes help make "Chicago P.D." such a notable program to its large and loyal fanbase. But are they seeing the real deal every time they tune in to District 21's adventures? Or is "Chicago P.D.," like an assortment of other shows set in large American cities, actually shot somewhere else in the world? Here's what we know.
That is definitely Chicago you're looking at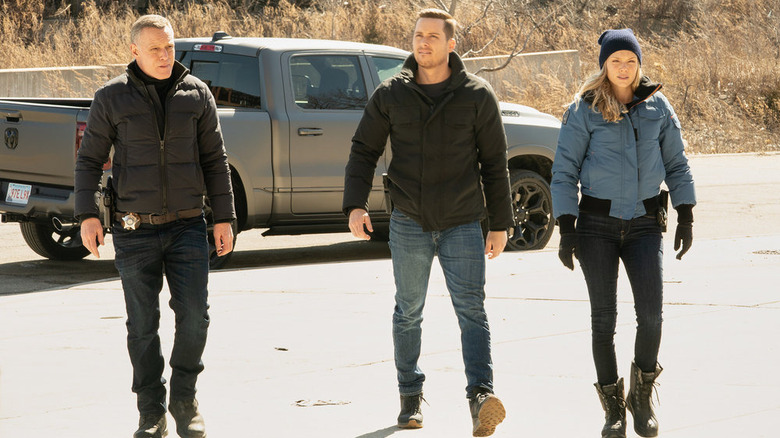 Lori Allen/NBC
"Chicago P.D." is filmed within the titular Illinois city, as are its sister shows "Chicago Fire" and "Chicago Med." The series' interiors are shot at the Cinespace Chicago Film Studios, and multiple exteriors are shot in and around the city, per The Sun. Choose Chicago additionally reports that the shows of the One Chicago franchise are "filmed entirely in the city," and that a number of the show's better-known locales are open to the public, including the White Palace Grill, Lottie's Pub, The Village Inn, Boni Vino Pizza, and more, where the squad sometimes hangs out for drinks or to break bread.
But don't try to visit the real precinct which serves as District 21's fictional stomping grounds unless you'd like to be locked up for real. The show films exteriors at a real life police station — UIC Headquarters in Chicago, which takes in perps and protects the city on a daily basis.
Are you a Chicagoan or just visiting The Windy City and want to know where the "Chicago P.D." might be filming today? Well, you're in luck, because the Twitter account Filming Chicago usually chronicles the entire franchise's movements on shooting days, as well as the activities of many other major films and TV shows which use the so-called Second City as filming headquarters.