The CW Picks Up Black Lightning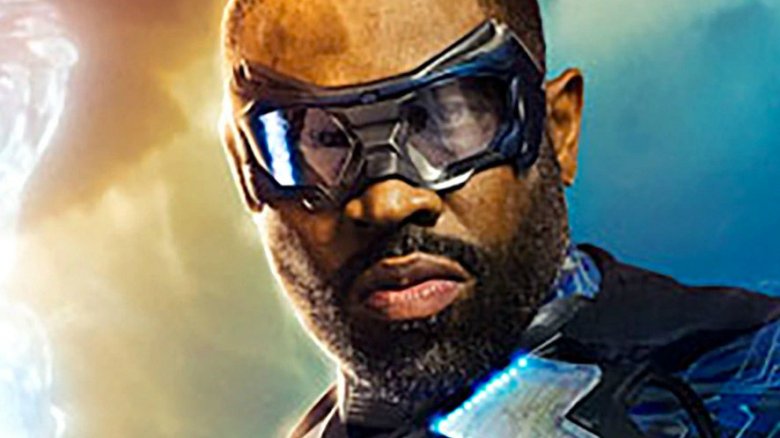 The CW's series lineup will get a little more super this coming broadcast season.
Deadline reports that the network has officially picked up Black Lightning from Berlanti Productions and Akil Productions, both of which work in association with Warner Bros. Television.
Black Lightning follows Jefferson Pierce, better known by his epic alter ego Black Lightning, as he struggles to choose between a life of fighting crime or an existence spent defending his young daughter, Jennifer. When the insanely intelligent, just Jennifer is lured in by a local gang, Pierce gives into his temptations, slipping back into the black-and-blue suit to become the on-the-run legend, Black Lightning.
Here's a short series synopsis: "He made his choice: he hung up the suit and his secret identity years ago, but with a daughter hell-bent on justice and a star student being recruited by a local gang, he'll be pulled back into the fight as the wanted vigilante and DC legend, Black Lightning."
Cress Williams will play the eponymous hero, first created by Tony Isabella and Trevor Von Eeden in the late 1970s. Joining Williams for Black Lightning are Nefessa Williams as Anissa Pierce and China Anne McClain as Jennifer Pierce, also known as Thunder and Lightning. Christine Adams will play Pierce's ex-wife, Lynn. Dabier, Kwajalyn Brown, Tim J. Smith, Hal Whiteside, Cody Taylor, Jason Elwood Hanna, and Brittany Kelly round out the Black Lightning ensemble.
The DC adaptation was first developed at Fox, who ultimately passed on the series, and then ordered to pilot with the CW. Riverdale producer Greg Berlanti will executive produce Black Lightning, along with his creative partner Sarah Schechter and co-creators Mara Brock Akil and Salim Akil, who serves as showrunner.
Black Lightning is now the fifth DC superhero series from Berlanti Productions housed at the CW. The show joins Arrow, The Flash, DC's Legends of Tomorrow, and Supergirl. All four series have been renewed for the 2017-2018 season. The CW recently announced the renewal of iZombie and The Originals, and the unfortunate cancellation of freshman series No Tomorrow and Frequency.
Until we see Black Lightning on the small screen, check out the comic book heroes who totally deserve their own film.