The Flash Producer Developing Black Lightning TV Series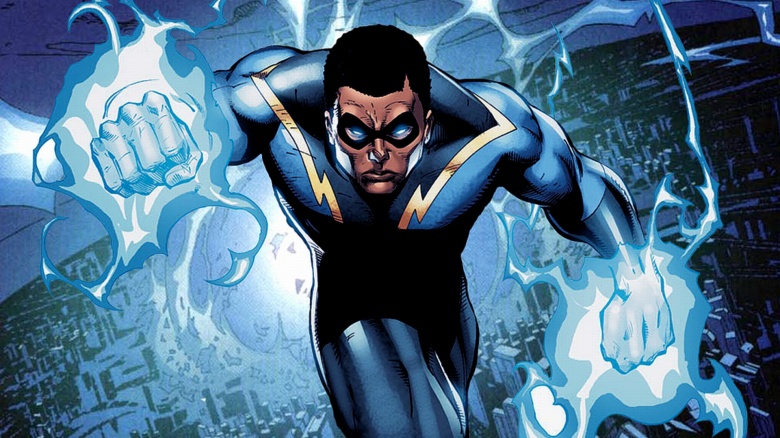 In the CW's DC Comics universe, Greg Berlanti is more powerful than Superman, and he might bring another legendary character to TV.
Deadline says Berlanti has teamed with The Game and Being Mary Jane creator Mara Brock Akil and her husband Salim Akil for Black Lightning, a drama series based on the DC superhero created by Tony Isabella with Trevor Von Eeden.
The character of Jefferson Pierce (otherwise known as Black Lightning) was one of the first major African American superheroes in the DC Comics universe when he debuted in 1977. In the comics, Pierce has two daughters who followed in his crime-fighting footsteps–Anissa Pierce (aka Thunder, who is a member of the Outsiders) and Jennifer Pierce (aka Lightning, member of the Justice Society of America).
The Akils will write the Black Lightning script, and Deadline has a synopsis: "He made his choice: he hung up the suit and his secret identity years ago, but with a daughter hell-bent on justice and a star student being recruited by a local gang, he'll be pulled back into the fight as the wanted vigilante and DC legend–Black Lightning."
Berlanti is behind all of WBTV's superhero series on the CW, including The Flash, Arrow, Legends of Tomorrow, and Supergirl, which Variety reports will move to the network from CBS.
While we wait for more developments, check out a few comic characters we think deserve their own movie.