The Anna Faris Flop Getting A Second Chance On Netflix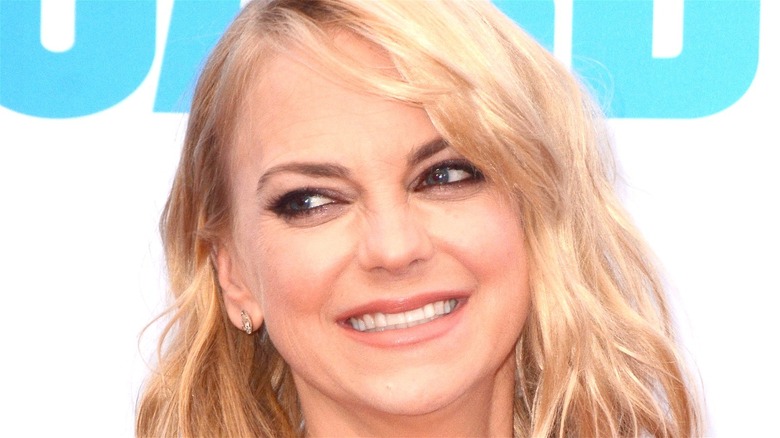 Kathy Hutchins/Shutterstock
A recent viral tweet about Anna Faris proclaimed that "girls just aren't doing it like her anymore," sparking an online conversation about how well the actress plays ditzy, charming characters. Known for comedic roles in films like the body-swapping Rob Schneider film, "The Hot Chick," the edible-fueled "Smiley Face," and for portraying the playmate-turned-house-mother in the sorority chick flick, "The House Bunny," Faris is one of the most recognizable film stars of the 2000s. Most recently, she starred as a single mother and recovering addict named Christy Plunkett on the CBS sitcom, "Mom."
However, Faris first achieved breakout success in 2000 with "Scary Movie," a horror-comedy directed by Keenen Ivory Wayans. Faris portrayed Cindy Campbell in the film, which parodies "Scream," "I Know What You Did Last Summer," and other popular slasher movies.
During their heyday, the "Scary Movie" films received consistently mixed-to-negative reviews (via Rotten Tomatoes). However, one of the franchise's installments is currently making the rounds once again on Netflix. Indeed, despite holding only a 35% Tomatometer score, 2006's "Scary Movie 4" is seeing a resurgence in popularity.
Scary Movie 4 parodies popular 2000s horror films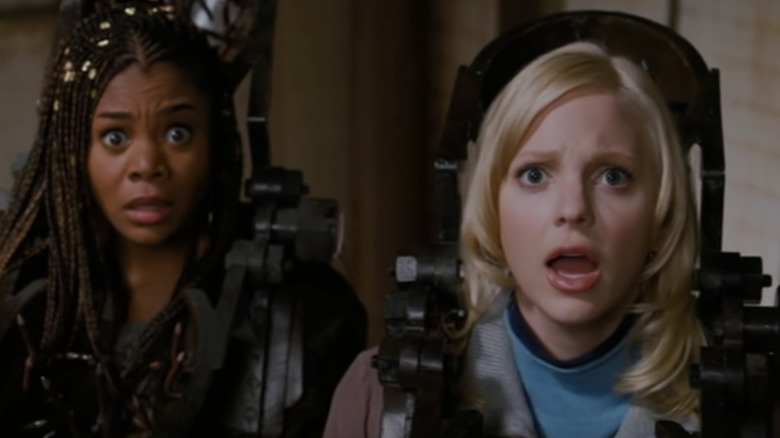 Dimension Films
"Scary Movie 4" is an odd film. The 2006 comedy opens with Dr. Phil and Shaq stuck in the original trap from "Saw," sees the talk show host hacking off the wrong foot to free himself, and ends on Oprah Winfrey (Debra Wilson) getting attacked with a chair.
Despite its various oddities, the spoof film is getting a second chance on Netflix. Anna Faris stars in it as the franchise's ditzy final girl, Cindy Campbell, who teams up with her best friend, Brenda (Regina Hall), to save the world from an alien invasion. "Scary Movie 4" parodies the "Saw" franchise, as well as films like "War of the Worlds," "The Grudge," and several others.
Last year, Variety celebrated the 20th anniversary of the franchise's first film by interviewing several of its cast and crew members, including Faris. Speaking with the outlet, the actress opened up about how she got cast as Cindy Campbell and shared her thoughts on the surprising success of the franchise. "I think there was a feeling that we were making something really, really funny," Faris said. "Keenen [Ivory Wayans] knew with such a brilliant quality what an audience was hungry for and that it was time for a spoof movie that pushed boundaries."
Despite the many, many negative reviews that it received throughout its run, the "Scary Movie" franchise's legacy lives on and its fourth installment even appears to have found a new audience on Netflix.