The Greatest Beer Run Ever - What We Know So Far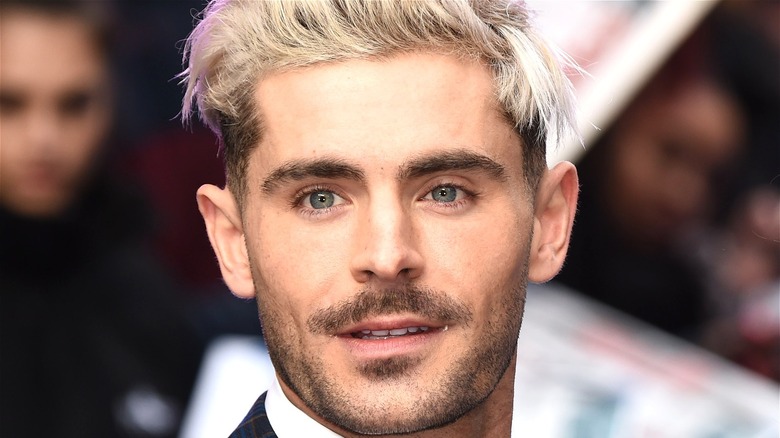 Featureflash Photo Agency/Shutterstock
A good friend will be there for you when you need them. A great friend will be there for you when you don't. The best of friends will trek through a warzone just to enjoy a case of buds with their buds. That may sound like an unrealistic expectation, but for Chick Donohue, it was the least he could do for his buddies in Vietnam. He succeeded, too, and then co-wrote a very well received book about his once-in-a-lifetime adventure that was released in September 2021. It's called "The Greatest Beer Run Ever," and it now has its own movie.
Courtesy of Skydance Media and exclusively available on Apple TV+, this film based on a true story premiered on September 30, 2022. The film's Oscar-winning "Greenbooks" director, Peter Farrely, shot the movie with its esteemed cast in Thailand. Here is what we know about the movie.
Who is in the cast for The Greatest Beer Run Ever?
The film harbors some well-known stars. The first is Zac Efron, who portrays the ultimate bro, John "Chick" Donahue, across the veteran's entire journey from New York to wartime Vietnam. Kiwi actor Russell Crowe is also involved, and spent the better part of October 2021 traipsing around Bangkok and sharing his experience on Twitter. The cast also includes Bill Murray.
The actors playing Danohue's four servicemen buddies may be familiar to some. The first is Bobby Pappas, played by actor Kyle Allen. Archie Renaux, co-star of Netflix's "Shadow and Bone," portrays Tommy Collins, while the roles of Rick Duggan and Kevin McLoone are played by Jake Picking and Will Popp respectively.
What is the plot of The Greatest Beer Run Ever?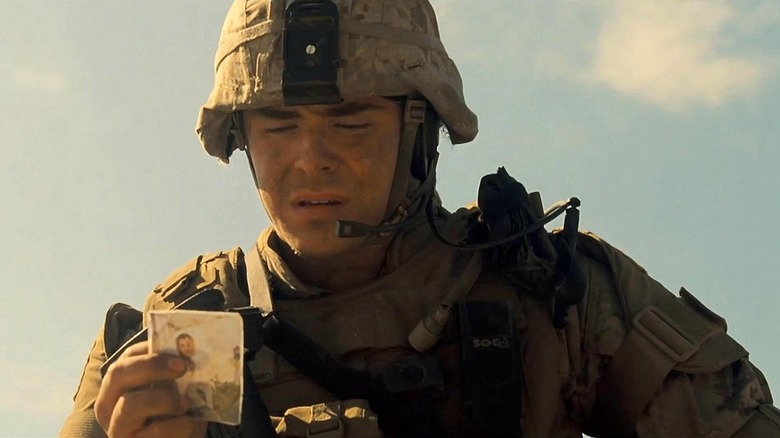 Warner Bros. Pictures/Roadshow Entertainment
"The Greatest Beer Run Ever," though it is being shot in Thailand, takes place in Vietnam at the height of the war in 1967. In a time when Americans were beginning to protest the war effort and even turn against their own troops, Chick Donahue decided to give his frontline friends a morale boost the best way he knew how: by getting them wasted. A veteran himself, Chick took a break from his job as a mariner, hopping on a ship straight to Vietnam.
While in Vietnam, Donahue encountered all manner of trouble, both humorous and genuinely dangerous. He survived when the Tet Offensive, a strategically significant series of North Vietnamese attacks (via History.com), was at its peak. Thankfully, Donahue came out the other side to tell the tale of his courage caper, and now, moviegoers will be able to witness an approximation of, as the title so bluntly states, "The Greatest Beer Run Ever."