The Creator Of Midnight Mass Wants To Make A Horror Movie Set In This Fictional Universe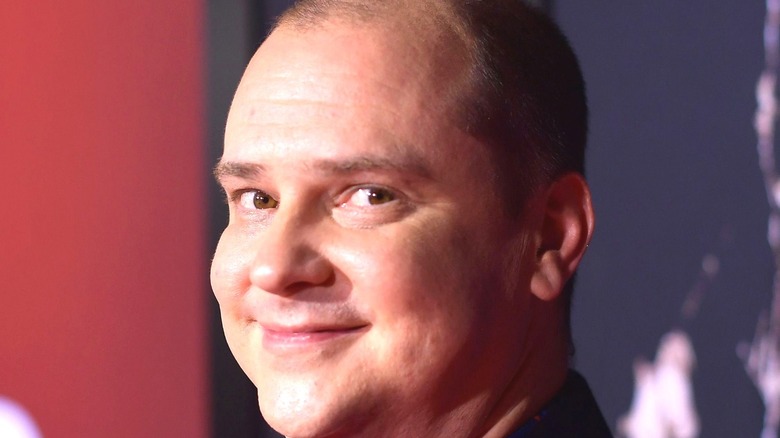 Matt Winkelmeyer/Getty
Mike Flanagan's winning streak of scaring the snot out of us doesn't look to be stopping any time soon. Following the massive success of "Midnight Mass," his third one-off series with Netflix after the critically acclaimed "Haunting of Hill House" and "Haunting of Bly Manor," he's got another project in the pipeline with the Big Red N: the Edgar-Allen Poe-inspired series, "The Fall of the House of Usher." It's certainly safe to say he's moved in with the streaming service, but that's not to say that he hasn't cast his eye elsewhere, searching out potential dream projects.
Having already handled a few from Stephen King's library, like "Gerald's Game," and the daring sequel to "The Shining," "Doctor Sleep," Flanagan is no stranger to handling big stories with even bigger fan bases behind them. After a recent tweet referencing a colossal franchise, though, Flanagan fans are starting to sense a strong disturbance in the force.
Mike Flanagan wants to make a Star Wars horror movie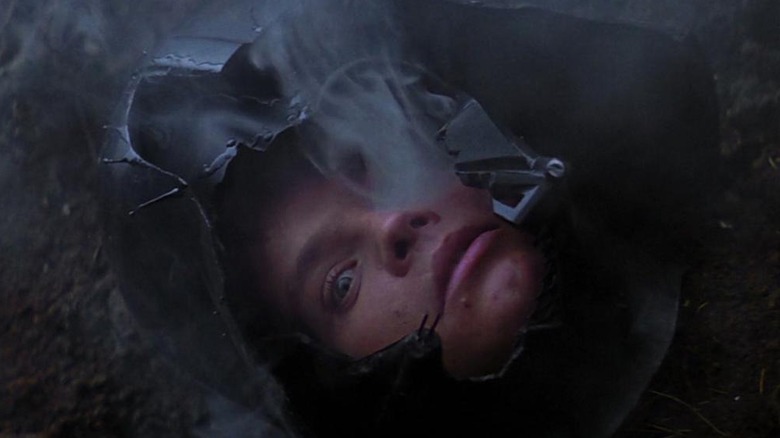 Lucasfilm/Disney
The current head honcho of horror took to Twitter after being startled awake by an earthquake. "Got woken up by the earthquake this morning," posted Flanagan. "Sat there for a few minutes just thinking 'I'd really love to make a horror movie in the STAR WARS universe...'"
While it's not a prominent element in the "Star Wars" universe, there are enough force ghosts wandering around to fill an abandoned Jedi Temple, and with the ominous threat of a Dark Side, there's plenty of opportunity for horror that Flanagan could exploit.
While "Star Wars" and horror haven't exactly gone hand-in-hand over the years, there is actually precedent for this kind of interpretation. In the old extended universe — rebranded by Disney as the non-canonical "Star Wars Legends" — the 2009 novel "Death Troopers" by Joe Schreiber explores the potential intersection of the galaxy far, far away and a zombie infestation.
Time will tell if the right person at Disney takes a shine to Flanagan's unique voice, and decides to let him play with the valuable IP.