Mike Flanagan Teases His 'Insane' Upcoming Netflix Series The Fall Of The House Of Usher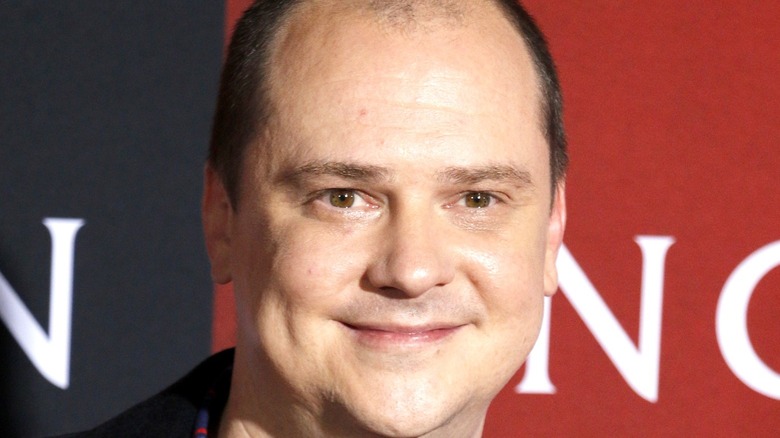 Tinseltown/Shutterstock
You'd think Mike Flanagan would be content with ripping our hearts out and making our blood run cold this year. However, no sooner had the embers of Netflix's "Midnight Mass" finally died down did the writer and showrunner reveal he's got another horror story in the pipeline for the streaming service, and he's looking to the works of Edgar Allen Poe to do it.
Following his consistent success with the "Haunting" anthology series and his dabbling with angels and demons in "Midnight Mass," Flanagan announced that "The Fall of the House of Usher" was next on his to-do list. Set as an eight-part series headed to Netflix, the show would have four episodes directed by Flanagan and the other four by Michael Fimognari. The works of the legendary author will also inspire it, and by the sounds of things, it will feel drastically different from the previous terrors that Flanagan has thrown at us. In his ongoing plans to scare us senseless, he explained to Bloody Disgusting the horrors headed our way, and none of it sounds nice — but in the best way possible.
Buckets of blood will paint The House of Usher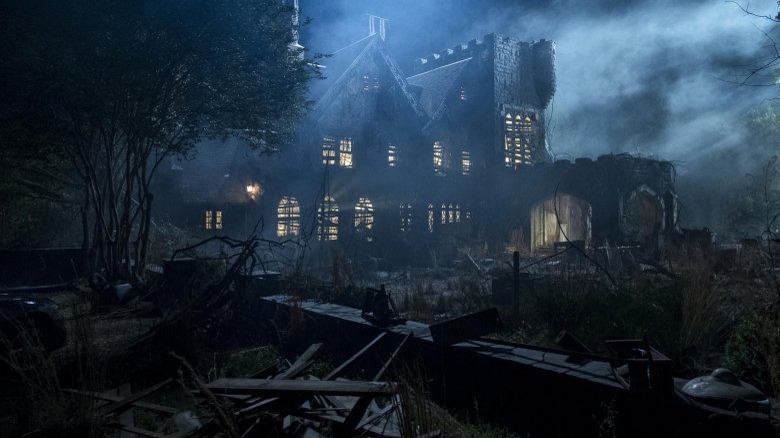 Netflix
"A lot of the stuff I do is a slow burn, The Fall of the House of Usher is a brush fire," said Flanagan. "It is an explosion. It is as aggressive and rock 'n roll and over the top and just violent and insane and horrific as anything I have ever done... by a lot. We're gonna pull all the all stars from the Intrepid group of actors and some great new faces and we're just gonna f*****g jam."
In terms of just how gruesome this show will get, Flanagan made it sound like the show should have its own splash zone, which is pretty alarming, considering how much red flooded "Midnight Mass." "We want just buckets of blood pouring out of the ceiling on page two. And we're just gonna go ballistic. And we're gonna do it all to the music of one of the most intensely effective gothic horror writers. This is what we've been craving," said Flanagan. "A chance to just go ballistic on something." 
Flanagan promises 'a wild time' at The House of Usher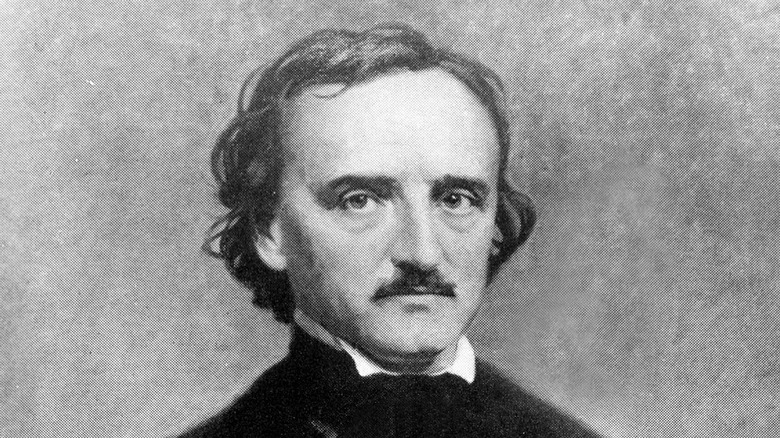 Everett Collection/Shutterstock
Flanagan will also have a lot to work with, given what's available to him: "The entire catalogue of Poe is wide open. It's all public domain. We can cherry pick whatever we want and put it into one giant, crazy, heavy metal riff that's just blood-soaked and wild. In a sense, we get to blow off steam after five very emotional years. And it lets me play in a corner of the genre I haven't gotten to play in a long time. It's a relief really. It's fun to have fun."
"Fun" is an interesting word to use for what we guarantee will consist of heavy bingeing and sleepless nights. Either way, we're happy to see it. So far, Flanagan's past work with Netflix has never let us down, with "Midnight Mass" being another clear testament that it won't be stopping anytime soon. Seeing one of the greatest creators in the genre working with material from Edgar Allen Poe spells dread, terror and a horribly good watch. Don't say we didn't warn you.