Is Helen Really Leaving New Amsterdam?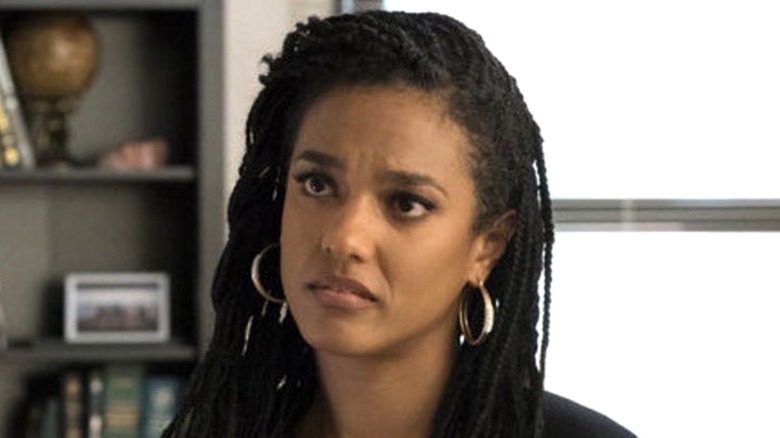 NBC
Ever since the first episode of NBC's medical drama "New Amsterdam," Dr. Helen Sharpe (Freema Agyeman) has presided over the titular hospital's oncology department. She starts the show as a celebrity doctor who does very little hands-on work, and is at immediate odds with the center's new, radical Medical Director, Dr. Max Goodwin (Ryan Eggold). Over three seasons and endless personal and professional hardships, the two connect and grow ever so closer, to the point that the show has teased a romance between them for quite a while. 
"Sharpwin" shippers have finally gotten their fill, and the beginning of the show's season 4 shows the pair quite literally screaming out their love for each other. Still, while the present might be full of sunshine for the characters, the future might be considerably more uncertain, as Helen intends to leave her job at New Amsterdam Medical Center in favor of a new gig as a Medical Director of a hospital in London. Does this mean that Agyeman's character is leaving the show, potentially taking the lovelorn Max with her? Is Helen really leaving "New Amsterdam?"
Is London really calling Helen and Max?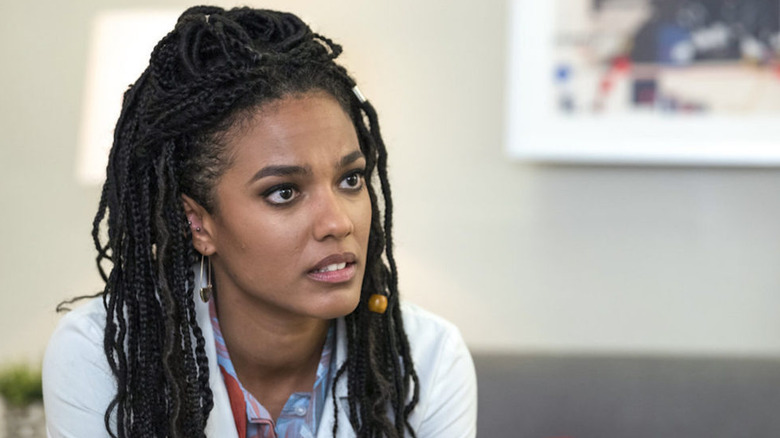 NBC
Sure, there's always the off chance that J. Michael Straczynski might have summoned his old "Sense8" star for the upcoming "Babylon 5" reboot, or perhaps returning "Doctor Who" showrunner Russell T. Davies wants to bring Freema Agyeman's character, Martha Freeman, back in the show. However, as things stand, there's no real indication that Agyeman plans to leave "New Amsterdam." On the contrary, her recent Instagram posts contain nothing but love for the show's fans, and excitement for the new season (via Instagram). 
On the other hand, the character arc of Max and Helen certainly seems to be taking them away from the show, and what's worse, "New Amsterdam" executive producer David Schulner has told TV Insider that the characters are completely serious in their intention to leave New Amsterdam for London.  "Max is going to London," he stated. "Max and Sharpe are leaving. I want to believe Max when he says that he's going."
Ominous! Then again, Schulner didn't elaborate on the nature of their relocation, and admitted that it's quite possibly not going to happen in the immediate future. "No one believes me when I say that Max and Sharpe are going to London," he said. "There's a lot to do before they leave. There's a lot to put into place before they go. But they're going."
That does seem pretty definite, doesn't it? Then again, while Helen (and Max) almost certainly have a British excursion of some sort looming in their future, that doesn't necessarily mean that they're leaving the show right now — or at all, for that matter. So, as long as Agyeman's departure isn't outright announced, it's probably safe to assume that Helen isn't about to leave "New Amsterdam" ... at least quite yet.