New Amsterdam Season 4 - What We Know So Far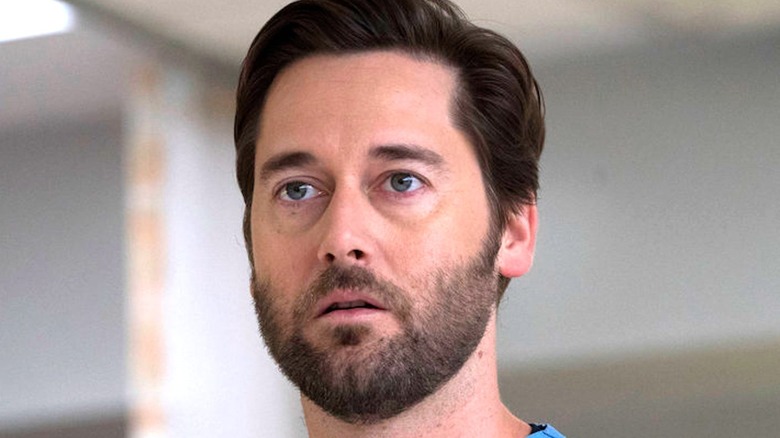 NBC
"New Amsterdam" has done quite well for NBC over its three-season run on the network. It is a soapy medical drama centered around Dr. Max Goodwin (Ryan Eggold), who is the new medical director of New Amsterdam Hospital. He's dealing with a crumbling marriage, a cancer diagnosis, impending fatherhood, and interpersonal conflicts at work. By the third season, which is currently airing on NBC, Dr. Goodwin is coping with single parenthood, having lost his wife in a car accident in Season 2, and on the job, he's trying to outpace the ravages of the COVID-19 pandemic.
The show was renewed in January for three more seasons, which will bring the total the show has up to five (via Variety). With Season 3 already in the rearview, what could the fourth have lying in wait for fans? Keep reading to find out what we know about the upcoming third season of "New Amsterdam."
Updated on July 1, 2021: Since Season 3 concluded in June, we've updated this list with new information that has come to light about the release date and plot of Season 4 to keep you informed.
What is the release date for New Amsterdam Season 4?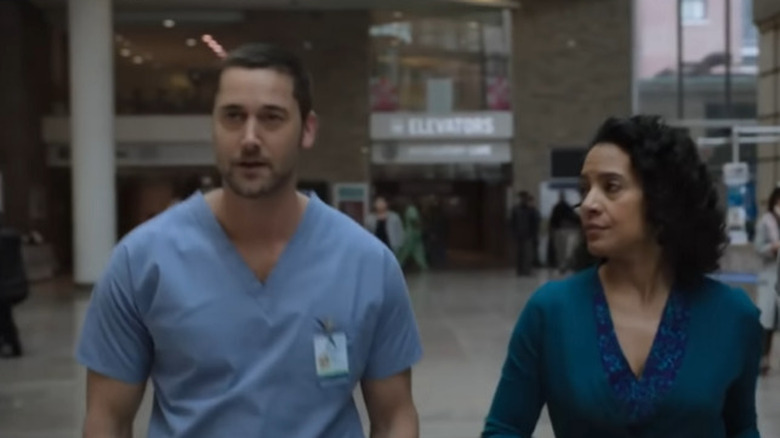 NBC
The show's third season just finished earlier this month, which means we don't have a release date set yet for Season 4.  Judging by NBC's preference for starting the show in the fall, it's likely that it might return in September or October of 2021 for its next season, depending on whether or not there will be delays caused by planning around the COVID-19 pandemic. If so — like this season — the third season may be pushed back to March of 2022 to accommodate all required safety measures to ensure the health of the show's cast and crew. Per an interview TV Insider conducted with executive producer David Schulner, however, that doesn't appear to be the case. The published interview lists the expected release date as sometime in the fall of 2021, which should help fans breath a sigh of relief.
With the show averaging 1.7 million viewers in live ratings (according to Variety) and 4.6 million in Live+7 views, the audience is sure to excitedly anticipate whatever's up next for the staff at New Amsterdam.
Who's in the cast for New Amsterdam Season 4?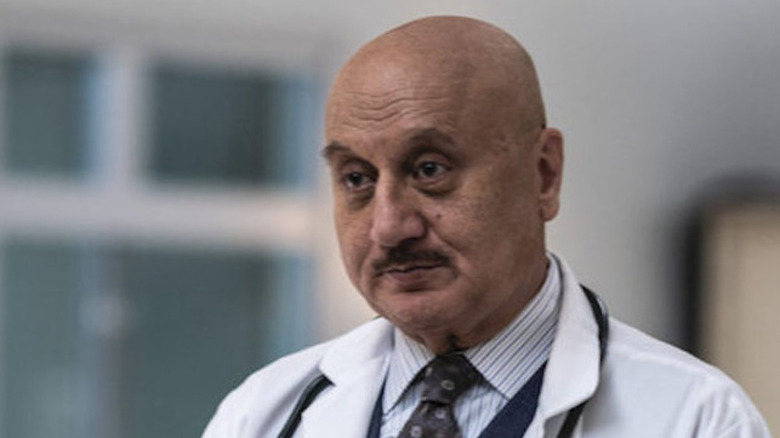 NBC
No cast additions have been announced, nor have any guest stars. It's likely that Dr. Goodwin and all of his colleagues will be back in the show's upcoming season such as Dr. Lauren Bloom (Janet Montgomery), Dr. Floyd Reynolds (Jocko Sims), Dr. Helen Sharpe (Freema Agyeman) and Dr. Ignatius "Iggy" Frome (Tyler Labine) will return.
However, "New Amsterdam" lost a cast member in Season 3. According to Deadline, Anupam Kher (Dr. Vijay Kapoor) exited the program during the third season premiere. "This past year has been difficult for so many people around the world, not least for Dr. Kapoor," Kher posted on Instagram. "It was an incredibly special time for me to be part of this show and one I will never forget. The New Amsterdam Family will always hold a special place in my heart. I am grateful to the audience for their love, support and good wishes, particularly for my wife, Kirron [Kirron Kher was recently diagnosed with multiple myeloma, a type of blood cancer, according to Deadline], at this time. I hope you all will continue to join me on my journey and future projects."
What is the plot for New Amsterdam Season 4?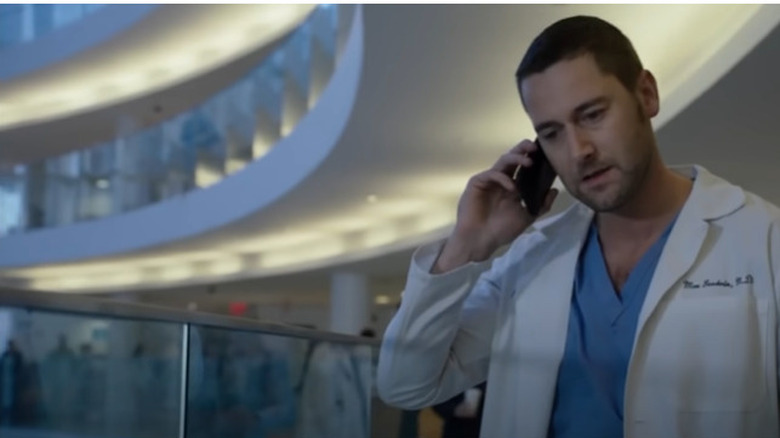 NBC
Naturally, there's not much information available about where the show will go post-Season 3, as it is very much in the middle of production. But COVID-19, as it will for many other medical shows, will likely remain a focus as will the characters ongoing relationships. 
Over the course of Season 3, Dr. Goodwin edges slowly, but surely toward admitting his feelings for Dr. Helen Sharpe in the wake of the death of his wife Georgia (Lisa O'Hare) in Season 2. All of this is happening while he revamps the hospital's many outdated practices, deals with the aftermath of his cancer battle, and raises his daughter, Luna. 
Elsewhere, Dr. Lauren Bloom has fallen in love with Leyla (Shiva Kalaiselvan), a former pediatric doctor from Pakistan forced to drive for an Uber-like ride sharing program because she is not licensed to practice medicine in America. Dr. Floyd Reynolds recently broke off his engagement to Evie (Margot Bingham), and the whole hospital mourned the death of Dr. Vijay Kapoor.
Of the upcoming season, Schulner told TV Insider that fans can look forward to a more optimistic show: "I really think coming out of this season and pandemic that there's just going to be more joy all around, more happiness, more love, and rather than struggling against the oppression of the pandemic, our characters get to struggle about chasing their happiness, finding their happiness and keeping it. Episode 1 of Season 4 is called 'More Joy' and that really is a proclamation for the season to come."