The Pretty Little Liars Reunion You Forgot Happened On Chicago Med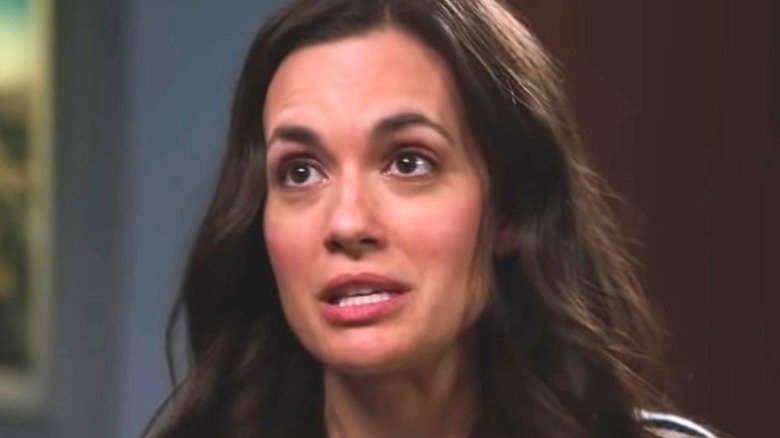 NBC
Currently in the middle of its seventh season, "Chicago Med" entertains fans by spotlighting the professional and personal lives of those who work at the Gaffney Chicago Medical Center. Quite often in the series, fans are given a deep dive into the romantic lives of the Chicago Med employees, as was the case with Dr. Natalie Manning (Torrey DeVitto) throughout her tenure on the popular show.
During the series, Natalie has her ups and downs, from her on-again, off-again relationship with Dr. Will Halstead (Nick Gehlfuss) to her annoying habit of constantly breaking the rules. DeVitto departed "Chicago Med" in Season 7's premiere episode ("You Can't Always Trust What You See") after admitting to stealing medication from the hospital to help her sick mother.
Perhaps some of Dr. Manning's most dramatic moments on the series occurred in Seasons 4 and 5. The doctor finds herself in a relationship that proves to be ill-fated, but in a surprising twist, the storyline also reunites DeVitto with a fellow alum from her "Pretty Little Liars" past.
Natalie enters a soapy relationship with Phillip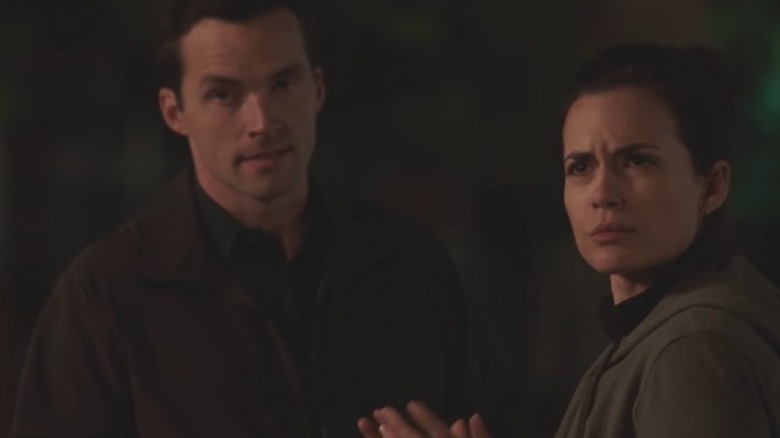 NBC
During Seasons 4 and 5 of "Chicago Med," Dr. Manning meets and dates Phillip Davis (Ian Harding), the husband of a patient rushed to the emergency room who ultimately dies after giving birth. Natalie and Phillip's romantic relationship starts innocently enough as the two are both widowed single parents who form a bond. Yet, everything takes a drastic turn during Season 5's episode "Never Going Back To Normal," when Dr. Manning suffers a brain injury resulting in temporary memory loss. When she wakes after the incident, she finds an engagement ring from Phillip on her finger. As the fifth season continues, we learn that Natalie's supposed engagement only happens because Phillip takes advantage of her memory loss. He also disappears when the truth comes out.
What started as a potentially sweet pairing twisted into a shocking conclusion few probably saw coming. The turbulent relationship of Natalie and Phillip added a soapy "Days Of Our Lives" spin to "Chicago Med." Few might have expected the dramatic trek of Natalie and Phillip to take the wild turn it did. But, for fans of "Pretty Little Liars," the storyline probably seemed like a familiar throwback as well as a proper reunion for DeVitto and Harding, as the two actors also previously starred in the hit teen drama.
Chicago Med brought together Ezra and Melissa from Pretty Little Liars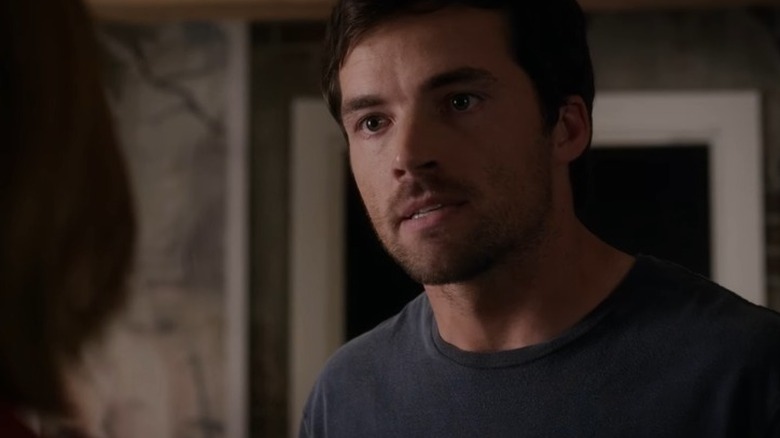 Freeform
In "Pretty Little Liars," Ian Harding played English teacher Ezra Fitz, the love interest of character Aria Montgomery (Lucy Hale). Meanwhile, Torey DeVitto played Melissa Hastings, the sister of Spencer Hastings (Troian Bellisario). If fans are scratching their heads trying to remember what scenes the two actors appeared together in "Pretty Little Liars," that's because there wasn't one. As DeVitto noted in an interview to ET Canada, despite her and Harding appearing on "Pretty Little Liars," "Chicago Med" actually served as the first time the two shared the screen.
"It's so funny because we did this show for seven years, and we never had a single scene together," DeVitto told the outlet. "This is actually the first time that we're working together."
In retrospect, the dramatic conclusion of Natalie and Phillip makes a lot of sense when we consider that Harding and DeVitto's characters on "Pretty Little Liars" weren't exactly winning in the relationship game. Thanks to an uncomfortable age gap, Ezra is busy with his problematic relationship with Aria in the series. Melissa finds herself in probably one of the worst relationships on "Pretty Little Liars" thanks to her highly toxic boyfriend. With Melissa's boyfriend also ironically having the name Ian in "Pretty Little Liars," we have to wonder if the producers of "Chicago Med" were having a bit of fun when they decided to cast Harding as DeVitto's beau in the show.