The Chicago Fire Season 10 Episode 3 Scene Fans Thought Made No Sense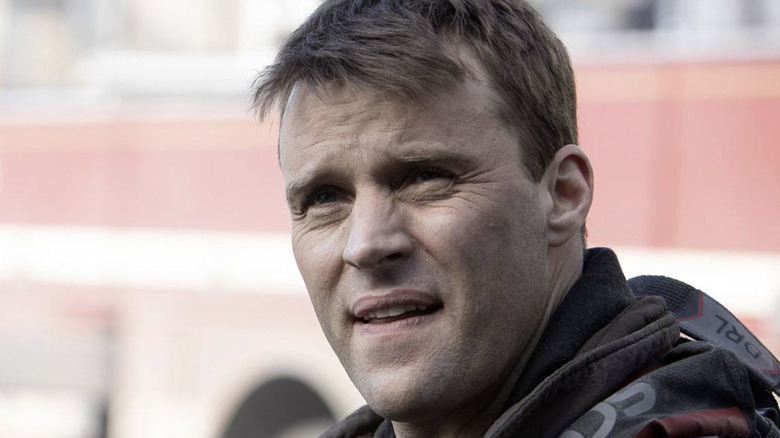 NBC
If you're a fan of classic network dramas, you can't do much better than the One Chicago lineup. From the mind of Dick Wolf, best known for creating the "Law & Order" franchise, the shows, comprised of "Chicago Med," "Chicago Fire," and "Chicago PD," follow the lives of characters working high-stress jobs in the Windy City.
"Chicago Fire," was the original "One Chicago" show, premiering on NBC in 2021, and it proved to be an enormous success. Now in its tenth season with an eleventh already ordered, audiences love watching the personal and professional drama at Firehouse 51.
The plot threads and characterizations on "Chicago Fire" are based on the real-life stressors and strains firefighters and paramedics face in their day-to-day lives. In the pilot episode, the stakes of the job are immediately made evident to the audience, as the team at Firehouse 51 grieve the death of their colleague, Andrew Darden, who was killed in the line of duty. His death reverberates throughout the series, demonstrating the real emotional toll of the loss, not only in the station but outside, too.
Firehouse 51 maintains a connection with Darden's family, and especially his son, Griffin. In Season 2, Griffin and his family move away from Chicago, temporarily writing all the Dardens out of the series. However, Griffin returns in Season 10, and fans have noticed something is not quite right.
Griffin's age completely changes in Season 10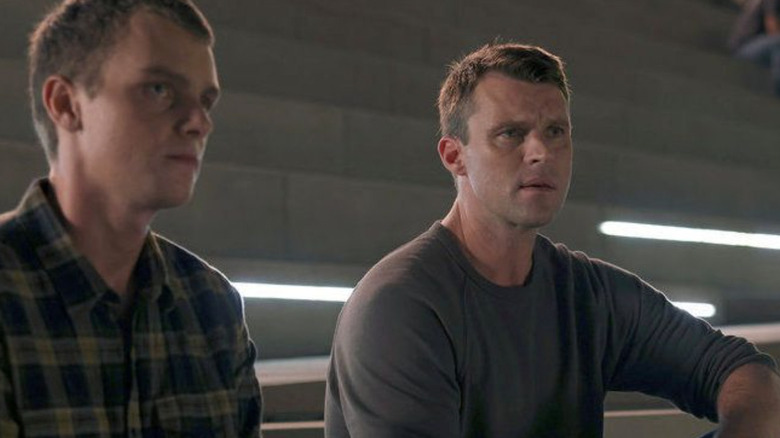 NBC
On the Chicago Fire subreddit, u/Rebel_Yell22 brought made an observation: "[How is] Griffin 'six when it happened,'" referring to when his father was killed. However, in Season 2, it was stated that he was 11 years old, making him ten at the time of his father's death.
It's not uncommon for shows with child characters to change their ages to serve the narrative, and that seems to be the case here, too. As u/shiranav says, "The only explanation I can think about is that they changed Griffin's age because they wanted him to be still under 18 for this storyline." The storyline in question refers to Griffin and his brother being put into foster homes — and if Griffin was over 18, consistent with the original timeline, he would no longer be in the system, and would technically be able to take care of his brother on his own.
These deliberate inconsistencies are the kind of things often only noticed by very observant fans. However, in the grand scheme of the series, altering Griffin's age has minimal impacts on "Chicago Fire" as a whole.