The Brettsey Scene In Chicago Fire Season 10 Episode 5 That Had Fans In Tears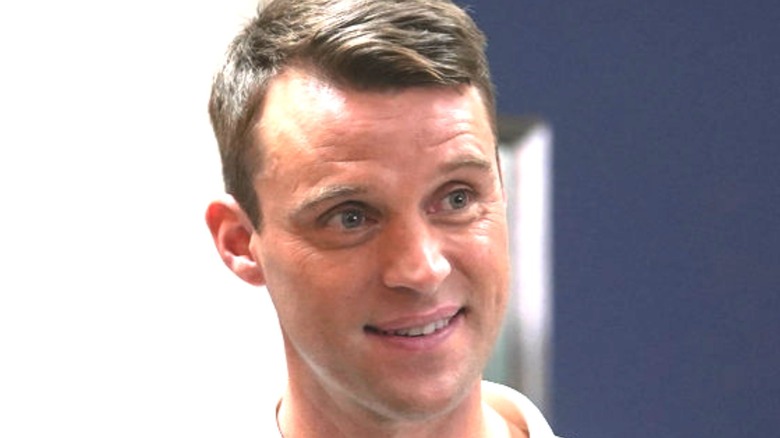 NBC
The fifth episode of "Chicago Fire" Season 10, which aired on October 8, 2021, is titled "Two Hundred," in honor of the show's 200th episode since it first aired in 2012. But "Two Hundred" is a milestone episode for another reason: it's the final appearance of Captain Matt Casey, who's played by Jesse Spencer. Spencer recently decided to leave the show, explaining that he needed to take a step back after 10 years of filming "Chicago Fire," and another eight years filming "House" before that.
While Spencer did leave the door open for a return to "Chicago Fire," for now it means an end to the Casey and Brett (Kara Killmer) relationship as we know it — they will apparently be trying to make it work long-distance after Casey moves to Portland, but it just won't be the same without "Brettsey" together on screen.
"Two Hundred" mainly focuses on Casey breaking the news of his move to his comrades in Firehouse 51, and that includes saying goodbye to Brett. It was a tough moment for Casey and Brett, as well as the many "Chicago Fire" fans who have been shipping them for so long. But one moment from "Two Hundred" stands out as the most heart-wrenching.
Say goodbye to Brettsey, at least for now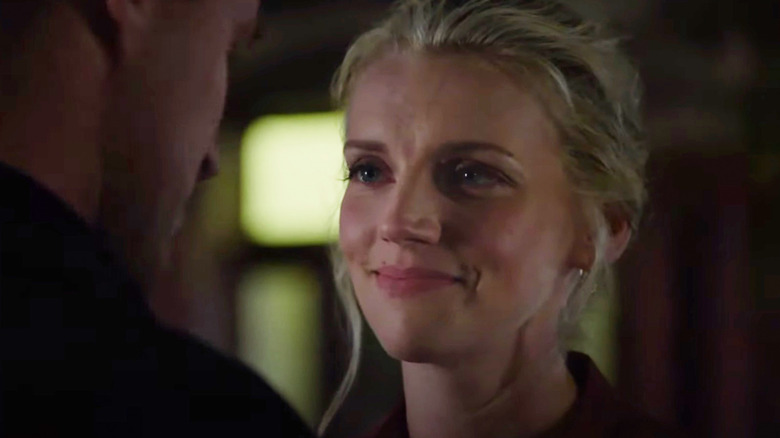 NBC
According to fans on Twitter, the hardest scene in "Two Hundred" to watch happens midway through the episode, when Casey and Brett are considering what's going to happen to their relationship once Casey moves away. Casey tells Brett that even though he won't be physically there anymore, he'll still feel the same way. "I know I have you supporting me," Casey says in the scene. "Whether that's right here or halfway across America, nothing's going to change." And then they kiss (via YouTube).
On Twitter, folks had a lot of reactions to the moment. "This scene was so cute and i'll miss them so much," wrote Twitter user @burgesylvie, who then added "Rest in peace my beloveds," along with a GIF of a woman sobbing.
"I wish Twitter had a thumbs down," @bellaontheave responded, agreeing that the demise of Brettsey is very sad indeed.
Season 10 of Chicago Fire is currently airing on NBC.