Why Law & Order: SVU Season 23 Has Fans Seriously Worried About Olivia Benson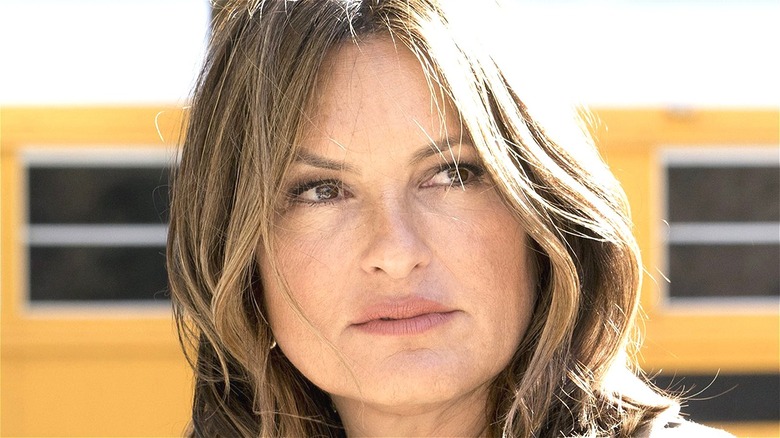 NBC
Aside from its exciting storylines and action-packed episodes, "Law & Order: SVU" has undoubtedly remained so popular over the years thanks to its amazing cast. Captain Olivia Benson (Mariska Hargitay) and Detective Elliot Stabler (Christopher Meloni) are responsible for some of the most memorable moments of the show; FBI Special Agent George Huang (BD Wong) helped piece together criminals' intent with his impressive smarts; and the show just wouldn't be the same without Sergeant Odafin "Fin" Tutuola (Ice-T) on the team.
Benson has been part of the "Law & Order: SVU" team since the show first aired, so it makes sense that she'd be a fan favorite to this day. Since she's such an important part — arguably the most important part — of the show, it's also understandable that fans would be concerned about Benson's health and well-being as she faces personal and professional troubles. Here's why fans are so concerned for Benson in the current season of "Law & Order: SVU."
Olivia Benson can't catch a break in Season 23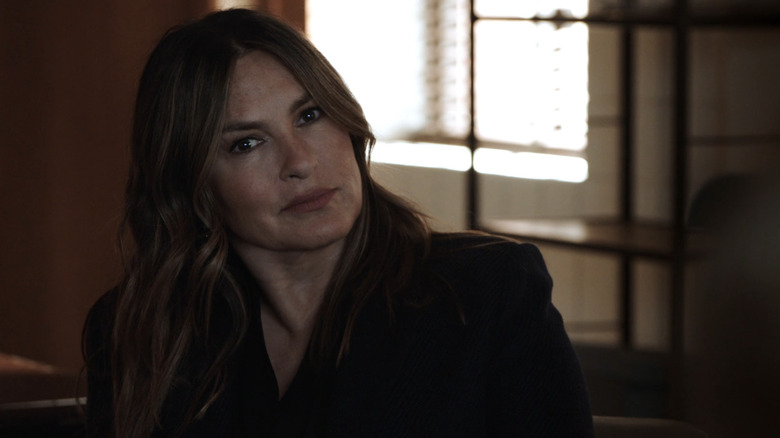 NBC
Throughout Benson's long history on "Law & Order: SVU," she's faced tons of obstacles, from tracking down deranged serial killers to dealing with personal loss. Despite her tenacity, some fans think that Season 23 has Benson on a path toward a mental breakdown from all the current stress she's dealing with.
On the "Law & Order: SVU" subreddit, a fan writing under the handle u/Brizbizz22 listed out the reasons they think Benson will soon reach a breaking point: "Kat and Garland leaving the squad and [Benson] becoming short staffed; Her conflict with chief McGrath; All the L's they've taken on cases so far when it comes to the victims; Everything between her and Elliot. On top of all that, she's admitted to lying about her feelings to her therapist ... This just seems like the beginning, I feel like it's only going to get worse from here. I'm actually kind of worried for her."
Other fans seemed to agree with the OP's thesis.
Stress is commonplace on Law & Order: SVU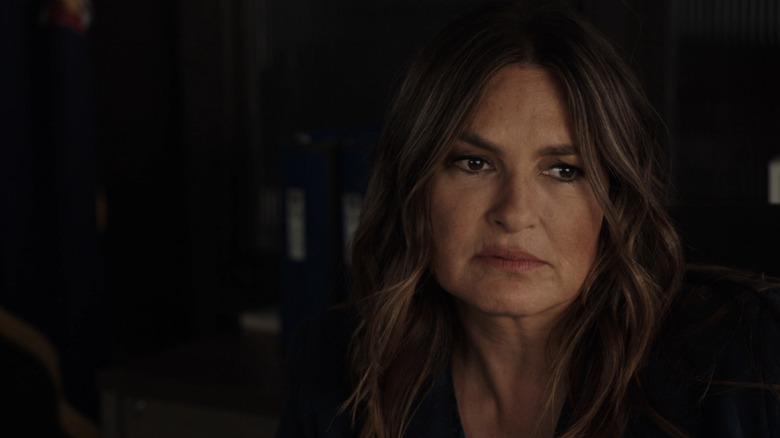 NBC
As other "Law & Order: SVU" fans have noted, Benson has shown signs of breaking down previously. Redditor u/malifact responded to the original post by writing, "I wouldn't be surprised. They toyed with going down this road with Olivia before in an earlier season when it was implied she was developing a drinking problem."
Another fan named u/hannahsflora similarly wrote: "Honestly, it's long overdue that they explore this a bit more with her. She's been working in an intensely high pressure job for over 20 years now. While it's not a given that a person would have a breakdown in her shoes, it's not at all unlikely, either, and they've always just kind of glossed over the true mental health toll jobs like this take – especially in the last few seasons."
Reddit user u/okonthefarm also noted that Mariska Hargitay herself is "a dedicated advocate for mental health," which makes the possibility of Benson addressing her mental health struggles a lot more likely from our point of view.
Stay tuned for future episodes of "Law & Order: SVU" to see how Benson copes with the pressures of her intense job.