Denis Villeneuve Has Some Eyebrow-Raising Remarks About The Star Wars Franchise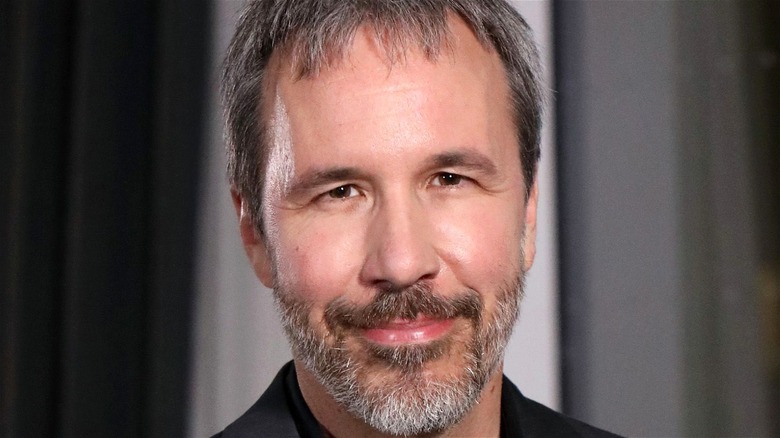 Jeremy Chan/Getty
With "Dune" finally arriving in theaters and HBO Max, many fans are excited to see how director Denis Villeneuve brings the world of Arrakis to life. His stunning cast features the likes of Timothée Chalamet as Paul Atreides, Oscar Isaac as Duke Leto Atreides, Rebecca Ferguson as Lady Jessica, and Jason Momoa as Duncan Idaho. It's not the first time Frank Herbert's 1965 novel has been adapted for the big screen, as Alejandro Jodorowsky famously failed to make an epic version in the early 1970s, and auteur David Lynch delivered his own take in 1984.
But Villeneuve's "Dune" is arguably the most ambitious take on the source material yet — partly because the 2021 film is only adapting the first half of the book. And as a result of the upheaval caused by the ongoing pandemic, Part II isn't even a guarantee. "Dune" has to first prove itself on the cinematic battlefield. So expectations are high for Villeneuve, who knows what he's doing with complex sci-fi material — look no farther than "Arrival" and "Blade Runner 2049" for evidence of that fact. 
With such strong sci-fi bonafides, you'd think he might be a big fan of another property from a galaxy far, far away. Turns out, he's got some qualms.
He says the series lost its elegance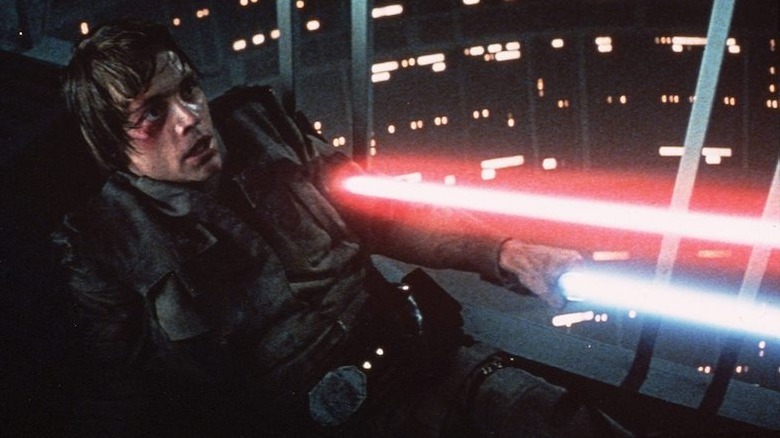 Lucasfilm/Disney
When speaking to The Playlist about his love for science fiction and "Star Wars," Denis Villeneuve explained "There's something about 'The Empire Strikes Back,' the darkness of it, the tragic elements of it, the way I was feeling in that precise moment about "Star Wars" — there was something really serious about it that I deeply loved." He went on to say that he prefers stories that treat the genre seriously, saying, "Science fiction is serious stuff for me; it's something that I love when it considers life and existence serious."
He explained that's the reason behind his love for other iconic movies, saying, "That's why I have so much reverence for 'Blade Runner,' the original, of course, and '2001: A Space Odyssey.' When people are taking sci-fi seriously, it's so powerful." The director thinks the 1980 movie approaches its leads with complete seriousness, but the franchise falters after that. "The way it was approaching the psychological path of Luke Skywalker. I just feel like they lost that after. They lost that elegance."
He also clarified some of his earlier comments contextualizing "Dune" in relationship to "Star Wars," "That was maybe something that I was referring to when I said, 'Oh, I wish 'Dune' was — in a way, my idea was to back to that [early 'Star Wars'] spirit." 
Villeneuve also joked that fans would hate him for saying that, but he thinks "Star Wars" has gone in a different direction from the one he would have wanted for the franchise. "You must not publish that; I'm going to be crucified [laughs], but I totally believe that. I never left 'Star Wars'; 'Star Wars' left me."