Supergirl Series Finale Synopsis Teases Wedding Bells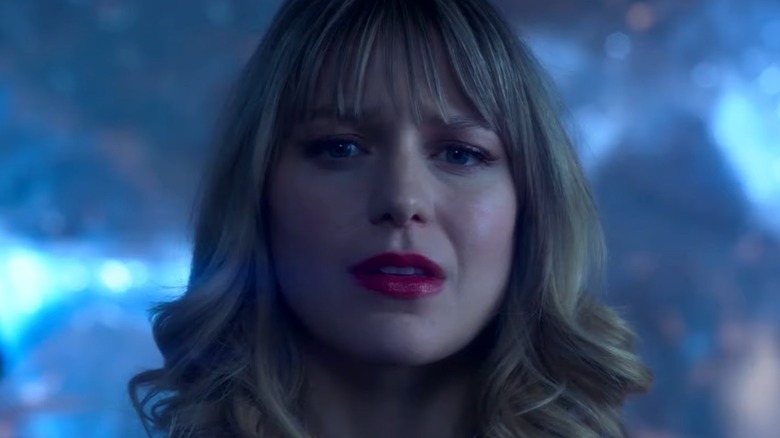 The CW
We've watched Kara Danvers (Melissa Benoist) take on the mantle of "Supergirl" and rise as the protector of National City and the world. But as the CW series continues its sixth season, fans are tearfully saying goodbye as Season 6 is also the last. The final outing of the "Arrowverse" series began with a thunderous punch to the gut in the premiere episode "Rebirth" as Lex manages to banish Supergirl to the Phantom Zone, where she gets to meet her father Zor-El (Jason Behr) for the first time. This left her allies, the Superfriends, on their own for a bit before her eventual return.
We're only a few episodes left of the final season, with "Supergirl" slated to end with a special two-hour event. Via TV Line, the synopsis for the last two episodes has been revealed. While the "Supergirl" finale will end with an expected epic superheroic battle, fitting for a comic-book-inspired show, the series is also apparently going out to the happy sounds of wedding bells for one of the show's most beloved couples.
Alex Danvers and Kelly Olsen are walking down the aisle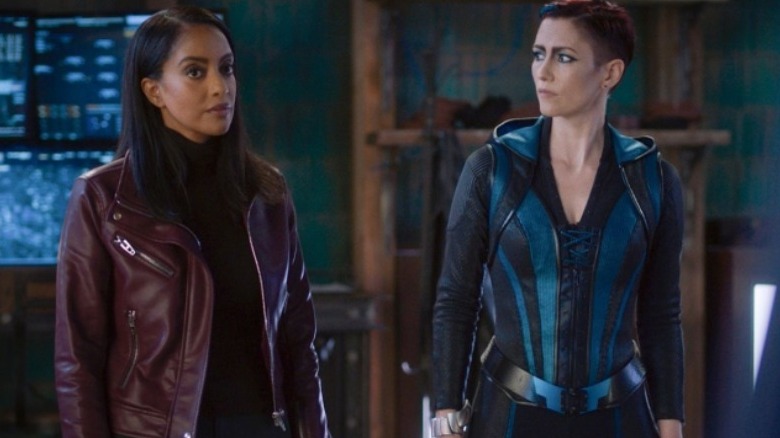 The CW
According to TV Line, while the synopsis for the finale, titled "Kara," promises a grand battle between the superhero against Lex and Nyxly, it's also going to serve as a wedding celebration for the series most beloved super couple on the series. Since Season 4, fans have watched Alex Danvers (Chyler Leigh) and Kelly Olsen (Azie Tesfai) have their relationship blossom. It appears that the two are reaching the ultimate romantic height as the synopsis states that Alex and Kelly are getting married.
The two, who are TV-original characters, met in Season 4 when Kelly visited her younger brother James Olsen in the hospital. It wasn't long before they became romantically involved and grew together throughout the series, especially in Season 6. The two fought crime together under their Guardian and Sentinel costumed identities in episodes like "Magical Thinking." They even moved in together and adopted a child at one point. 
Alex and Kelly's healthy relationship in Season 6 served as the most stable rock for a season rife with super-powered chaos and the initial search for a missing Supergirl. The fact that "Supergirl" is proposing to end on such a happy note is a fantastic way to go out. The two-hour finale is scheduled to air on November 9, 2021.