The Surprising Connection Between Bo Burnham: Inside And Nightmare On Elm Street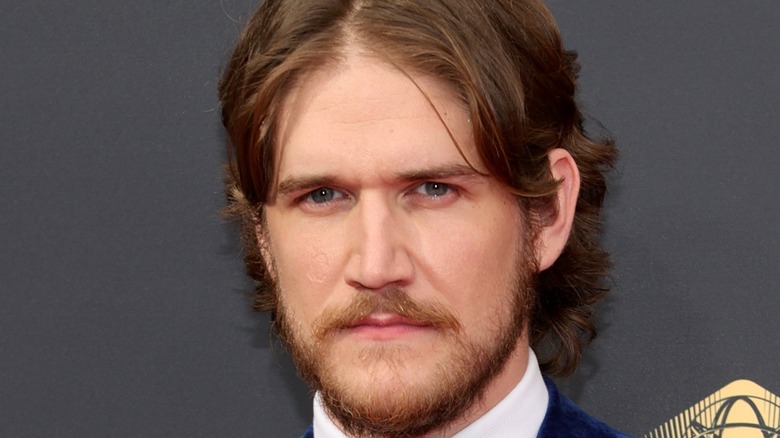 Rich Fury/Getty Images
There's an extremely convincing argument to be made that the last two years or so have felt like an absolute nightmare. A pandemic that is yet to be entirely resolved kept most of us hiding out at home for most of 2020 and a lot of us are still utilizing extreme caution throughout 2021 as well. One of the things that best exemplified the feeling of a prolonged quarantine is the Emmy-winning Netflix special "Inside."
If you're unfamiliar, stand-up comedian Bo Burnham, after a few years of taking a break from being on stage due to extreme anxiety, was about to get back in the swing of things when the COVID-19 pandemic hit. In lieu of going on tour, Burnham decided to craft a comedy special specifically about the feeling he had being trapped inside (hence the title) for an entire year. The result is a musical extravaganza with songs about the dangers of the internet, systemic oppression, and Jeff Bezos culminating in an on-camera nervous breakdown.
In short, "Inside" is a deeply intense experience, one that both faces the darkness of depression while also providing some level of emotional catharsis — and darkness mixed with catharsis is something you also often get in horror movies. And it turns out that "Inside" has something in common with one of the most famous horror movies of all time: Wes Craven's "A Nightmare on Elm Street."
Nancy Thompson and Bo Burnham live at the same address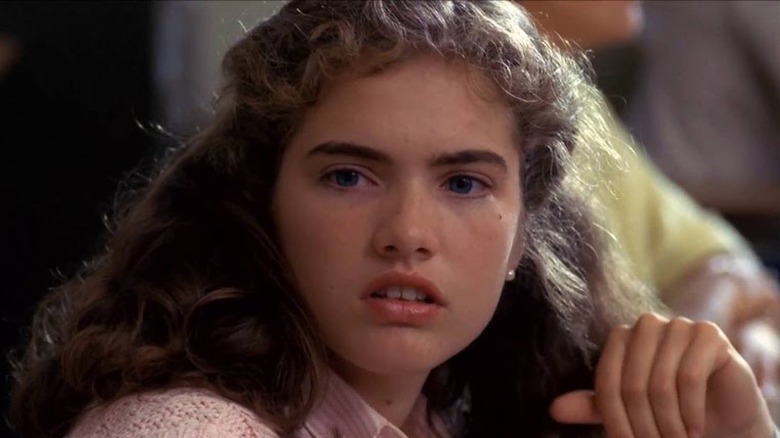 New Line Cinema/YouTube
"A Nightmare on Elm Street" is the 1984 classic horror movie that pits a group of kids living on Elm Street against the undead dream master Freddy Krueger, a child killer who their parents killed years ago. While the franchise spreads across myriad locales and involves no shortage of teens for Krueger to kill, the first focuses on the final girl Nancy Thompson (Heather Langenkamp), and the home she and her family occupies. In fact, looking at the other films in the series, Nancy's house tends to show up again and again.
Here's one other place that Nancy Thompson's house shows up — Bo Burnham's "Inside." Yes, the guest house that all of "Inside" takes place in is attached to none other than 1428 North Genesee Avenue in Los Angeles, California, aka the façade used for Nancy Thompson's Elm Street home, according to Metro. The house was last purchased in 2013 by Burnham's girlfriend, "Hustlers" director Lorene Scafaria. Burnham was living with Scafaria during the time "Inside" was filmed — and now their home is for sale!
"Cinephiles will immediately recognize Wes Craven's iconic Elm Street façade," reads the official listing for the home. Corresponding images of the house confirm that other than the front door (now painted black rather than red), the rest of the structure's exterior still looks strikingly the same as the did back in 1984.
In other words, if you want to live in Nancy's house and imagine yourself being haunted by Freddy Krueger while also filming your own musical comedy special, the perfect place is up for sale.