Here's Where You Can Watch The Halloween Episode Of Chucky Online For Free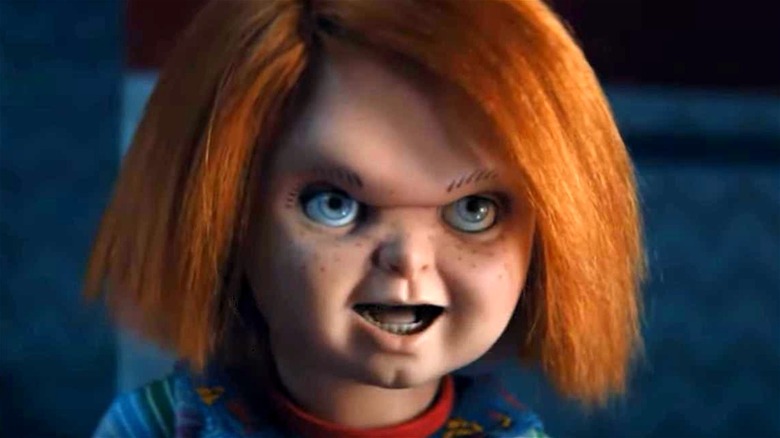 Syfy
"Chucky," USA Network and Syfy's new TV series adaptation of the "Child's Play" film franchise, brings the titular killer doll into the contemporary moment, where anything that previously was or would have been a movie is a TV show now ("Squid Game" clearly started out as an idea for a movie, you know?).
Now, NBC Universal cable networks are notorious for not getting with the times and making their shows easily available on subscription streaming services while airing. But they're smartly doing things differently with "Chucky." The show is still not on Hulu or Peacock or anything, but it is available to stream on the most easily accessible platform of them all: YouTube.
Last week, the series premiere of "Chucky" was made available on YouTube in two different official forms. USA's YouTube channel uploaded the broadcast version of the episode, while Syfy added an extended version with a behind-the-scenes bonus featurette — and they're doing it again for Episode 2.
The second episode of "Chucky" Season 1 is called "Give Me Something Good to Eat," according to USA, and it's a Halloween-themed episode. Now that "Child's Play" is a TV series, it gets to participate in time-honored TV traditions like having a Halloween episode. But what can viewers expect from the killer doll online? 
Chucky makes watching online Child's Play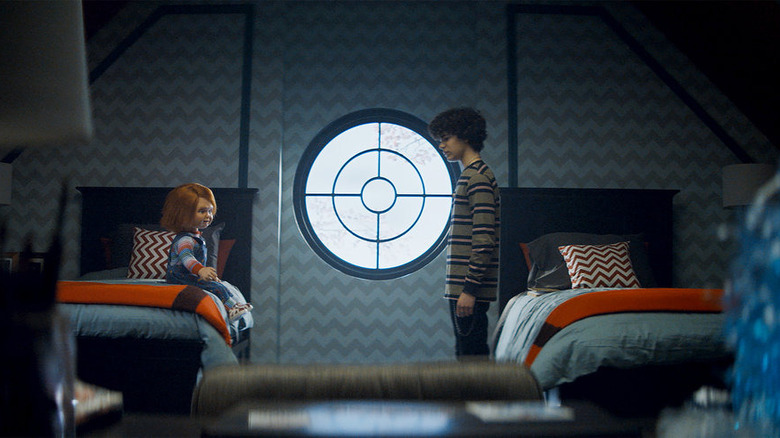 Syfy
The episode is available to watch online for free on YouTube, once again from USA Network and Syfy in slightly different forms. USA has the broadcast version, and Syfy has the extended version.
Here's the official synopsis for the Halloween episode, from the YouTube description: "When Lexy (Alyvia Alyn Lind) openly mocks Jake's dad's death for her Halloween costume, Chucky tries to convince Jake (Zackary Arthur) that something needs to be done... 'Like I said before Jake, some people just deserve to die!'" It deepens the character of Jake, a bullied gay teen who Chucky is trying to push to the dark side by seeking revenge on his tormentors.
It remains to be seen whether or not Syfy and USA keep making episodes of "Chucky" available for free, or if this is just a Halloween treat. But we hope they do, because we're really enjoying "Chucky" so far. If not, "Chucky" airs Tuesdays at 10/9c on USA and Syfy simultaneously.