The Character Everyone Forgets Whoopi Goldberg Played On Blue Bloods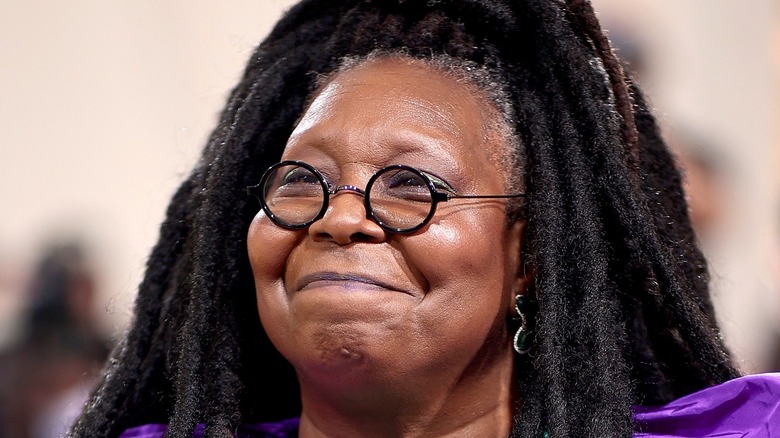 Dimitrios Kambouris/Getty
Whoopi Goldberg has been an icon of American film and television for decades. From her breakout role in Steven Spielberg's 1985 adaptation of "The Color Purple" to her Oscar-winning performance as Ola Mae Brown in the 1990 film "Ghost," Goldberg is one of the most critically acclaimed actresses of her generation. She is also well known for her role as Deloris Wilson — aka Deloris Van Cartier, aka Sister Mary Clarence — in the comedy films "Sister Act" and "Sister Act 2: Back in the Habit." She will soon play this role again in "Sister Act 3," a movie planned for release on Disney+.
In addition to her film roles, Goldberg has led an active life in the world of television. She is one of the most beloved members of the "Star Trek" franchise, having played the role of Ten-Forward lounge bartender Guinan in "Star Trek: The Next Generation." The actress is currently set to reprise her original role in the second season of "Star Trek: Picard," alongside Captain Jean-Luc Picard himself, Patrick Stewart. Outside of "Star Trek," she has a total of 110 television credits to her name (via IMDb), which includes having hosted the Academy Awards four different times.
However, one of Goldberg's many television roles that some may have forgotten about is her recurring role on the CBS police procedural "Blue Bloods."
Whoopi Goldberg played City Council Speaker Regina Thomas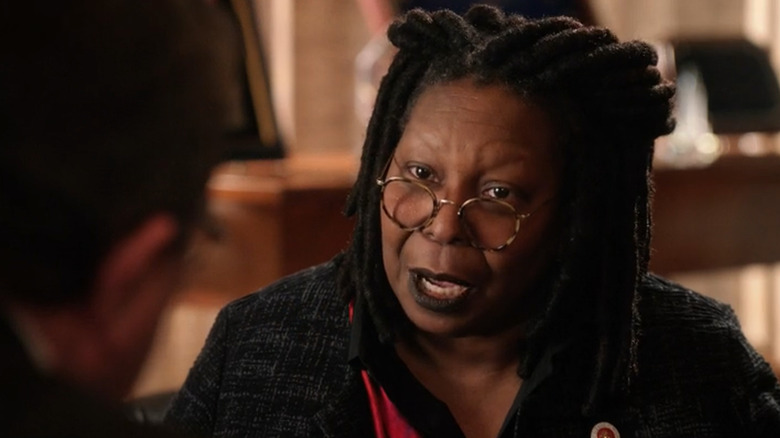 CBS
Whoopi Goldberg has appeared in three episodes of "Blue Bloods." Since 2016, Goldberg has portrayed New York City Council Speaker Regina Thomas.
In her first episode (Season 6, Episode 16), she has been newly inaugurated in the role of city council speaker and immediately begins sparring politically with New York City Police Commissioner Frank Reagan (Tom Selleck). The episode culminates in a hearing before the city council in which Frank defends police tactics. The two eventually find a way to compromise and earn a newfound respect for each other.
In Season 8, Episode 3, Goldberg returns to the role of Speaker Thomas and, again, quarrels with Frank over police tactics. She notes the level of respect that she holds for Frank after their previous encounter and presents herself as political ally. However, things quickly turn contentious when Frank comes to believe that Speaker Thomas is only acting out of political motives with plans to run for Mayor. At the end of the episode, the two reach an impasse in the fight and part ways in a decidedly less friendly fashion.
In the Season 11 premiere, Speaker Thomas reappears and refers to the police force as a "goon squad" led by Frank, while doing a radio interview. Once again, Speaker Thomas comes to visit Frank and apologizes for her choice of words. The two spend the episode arguing over police de-escalation techniques in light of recent incidents of police brutality.